CELEBRATING 40 YEARS - it is not too late to RSVP!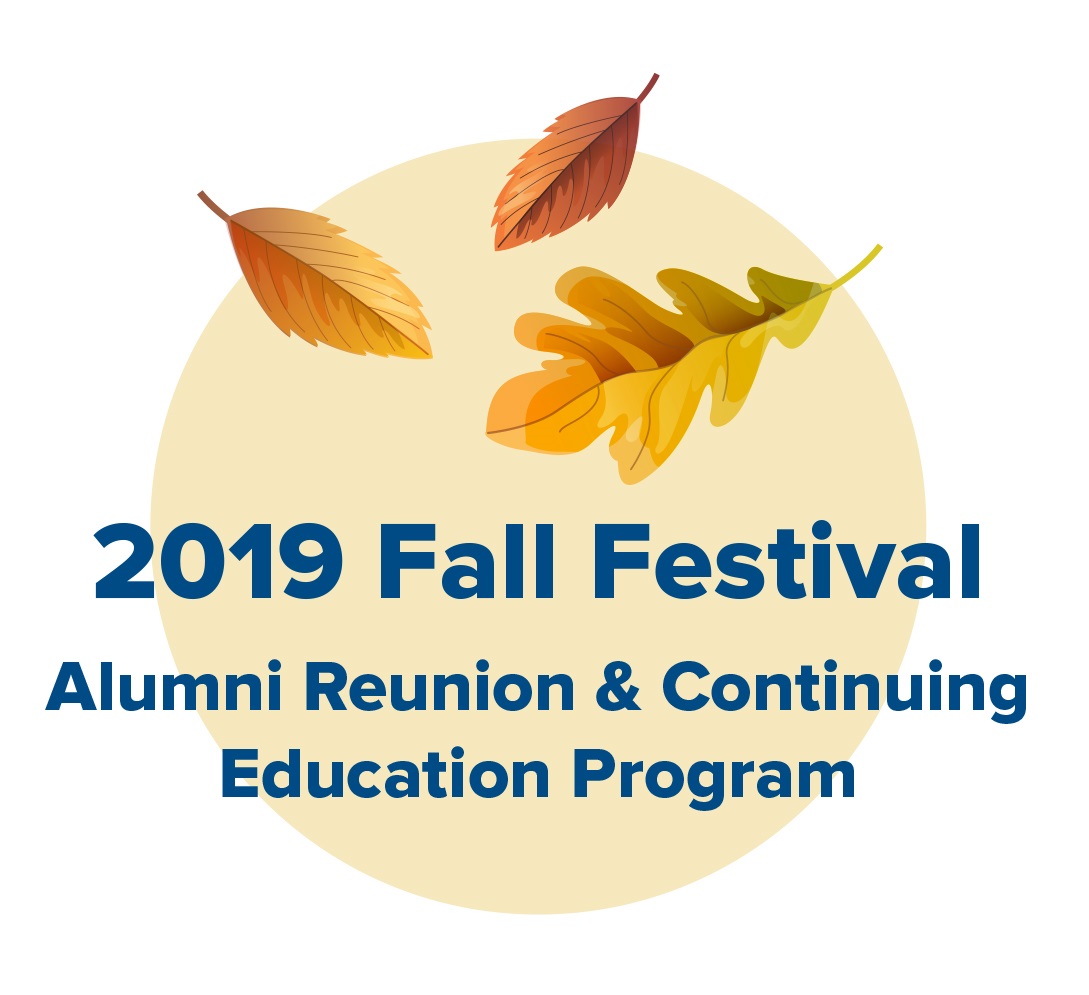 Registration online closes on October 23 by midnight, by phone or in person through Oct 26
---
Weekend Schedule (new events added to Saturday schedule)
FRIDAY, OCTOBER 25
5:00 p.m.  T

hank Goodness for Alumni Celebration/All Alumni Class BBQ.
Gladys Valley Hall
Reconnect with your classmates in the heart of the educational program for a festive welcome back with current faculty and students. Enjoy delicious food and beverages, "live" entertainment by The Uncovered Band and student performances, as well as a SAVMA club hosted Halloween Dog Costume Contest, bandana and t-shirt tie-dying station, games and more!
SATURDAY, OCTOBER 26
8:30 a.m.   Welcome Back All Class Breakfast, Large Animal Support Facility
10:00 a.m.  Vet School Points of Interest Tours with current DVM candidates
 
12:00 p.m.  Oscar W. Schalm Lectureship
(1 hr CE credit)
Gladys Valley Hall
- buffet lunch service 11:00 a.m. to 2:00 p.m.
"From prions to Alzheimer's disease and beyond: aggregated proteins and their steady march through the brain"
Christina Sigurdson, DVM '94, PhD, Dipl. ACVP 
Christina Sigurdson is a Professor of Pathology jointly appointed at UC San Diego and UC Davis. After graduating from UCD (1994), she trained as a veterinary pathologist and also received her PhD investigating chronic wasting disease (CWD) in mule deer with Dr. Edward Hoover at Colorado State University. Her post-doctoral research at the University of Zürich with Dr. Adriano Aguzzi used transgenic mouse models to study how prion structure impacts cross-species prion transmission. After her UC appointment, Christina discovered PrP structural barriers that limit CWD conversion of human PrP. Her lab continues to investigate the structural determinants of prions that govern conversion, conformation, and propagation through the central nervous system. Christina and her colleagues have discovered critical features of the transmission and pathogenesis of CWD in deer as well as the key interacting segments of the prion protein that control prion conversion, strains, and species barriers.
1:30 p.m. Serving the Underserved: the Med-Vet Med Connection, 1041 Gladys Valley Hall
There are myriad ways that the Schools of Medicine and Veterinary Medicine
collaborate. Hear from a faculty moderated panel of students from both schools about a long-running partnership, serving the underserved and their pets at the rural
Knights Landing Clinic
.
Groups of students will be paired with you to discuss your training, career path, and any other words of wisdom you might have to share. The formal networking event will be followed by the opportunity for informal discussion and conversation. Drinks and appetizers will be provided.
SIGN UP HERE

Shuttle service will pick-up and return reunion guests from select Davis hotels before breakfast and after the Schalm lecture through 5:15 p.m.
6:00 p.m. - 10:00 p.m.   1979 40th Class Reunion Celebration
The Delta King
1000 Front Street
Sacramento, California
916-379-5015
Details to follow—there are a limited number of rooms available if you are interested in spending the night— book now!!
If you have not RSVPed, please do so as soon as possible to BCVet@aol.com or Kathie Gerrity at 831-338-7205.
SUNDAY, OCTOBER 27 - 8:00 a.m. to 5:00 p.m.
Fall Festival Continuing Education Program: https://ce.vetmed.ucdavis.edu/symposia-events/2019-fall-festival
Questions? 
Contact Pilar Rivera, svmreunion@ucdavis.edu | (530) 752-0713