Evans is a highly respected veterinarian, particularly in the area of veterinary ethics. He served as chair of the Ethics Committee for the California Veterinary Medical Association for five consecutive years. He is also a member of the American Association of Equine Practitioners and serves as a member of the Board of Directors for the Association's Eighth District. He is an active participant in veterinary continuing education programs and travels throughout the country to attend and present programs which keep him current regarding new developments in his field.
Evans was nominated for this honor by the San Diego County Veterinary Medical Association. He has been a member of this association since 1961 and served as its president in 1968.
In presenting the award to Evans, Edward A. Rhode, dean of the School of Veterinary Medicine, remarked, "This year we honor Dr. Dan Evans, an outstanding equine practitioner and distinguished alumnus. His dedication to excellence in veterinary medicine is exemplary, and he is a credit to our School.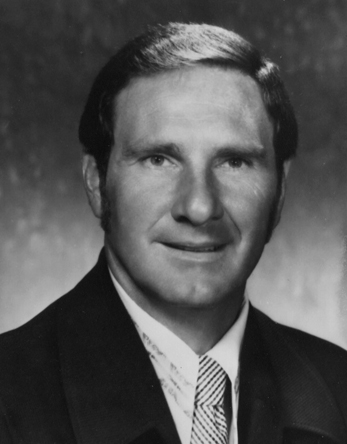 Tennant is professor and chief of medicine, Department of Clinical Sciences, New York State College of Veterinary Medicine, Cornell University, Ithaca, New York.
Tennant is an excellent teacher and a highly respected researcher in the field of veterinary internal medicine. His research efforts in this area have contributed significantly to the diagnosis and treatment of numerous gastrointestinal and nutritional diseases that afflict animals. Tennant's main research interests include gastrointestinal and liver diseases of domestic animals, intestinal infections and acute diarrheal diseases of neonatal calves, and the mechanisms of hepatic injury.
His most recent research efforts are of a comparative nature and have contributed greatly to the understanding of the hepatitis virus that affects humans. Tennant discovered that the common woodchuck is an excellent model for the study of this debilitating disease and is currently pursuing research into woodchuck hepatitis, aflatoxin, and hepatocarcinogenesis.
Tennant is a Diplomate, American College of Veterinary Medicine and is a member of the American Veterinary Medical Association, the New York Academy of Sciences, the New York State Veterinary Medical Society, and the Society for Experimental Biology and Medicine.
In presenting the award to Tennant, Edward A. Rhode, dean of the School of Veterinary Medicine, remarked, "This year we honor Dr. Bud C. Tennant, a teacher, research scientist, and distinguished alumnus. Dr. Tennant has not only made outstanding contributions to veterinary medicine, he has also served mankind. He is a credit to our School."