Werner Heuschele received his Bachelor of Arts degree in Zoology and his D.V.M. degree from UC Davis in 1952 and 1956, respectively. Following graduation he completed a residency in veterinary pathology at the Armed Forces Institute of Pathology in Washington, D.C., and then went on to earn a Ph.D. in Medical Microbiology and Virology at the University of Wisconsin in 1969.
He is one of the world's most distinguished and accomplished zoo veterinarians. Building on a solid academic base in zoology, veterinary medicine and virology, Dr. Heuschele has made significant contributions to the understanding of health and disease in a wide variety of animal species. Largely due to his efforts, great strides were made toward controlling such diseases as African swine fever and malignant catarrhal fever in captive and in wild exotic ruminants. His most important contribution, however, springs from his efforts on behalf of endangered species. He is presently directing a research program at the San Diego Zoo that is developing the technology and the knowledge necessary for the preservation of many currently endangered animal species. This program is a worldwide effort that will make a difference to the quality of life for many creatures on this planet.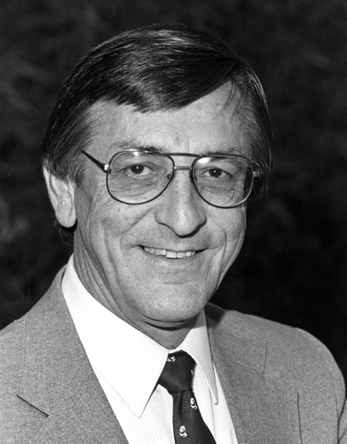 Donald Klingborg received both his Bachelor of Science degree in 1970 and his D.V.M. degree in 1972 from UC Davis. He is a partner in, and president of, the Atwater Veterinary Clinics, Inc., a seven-person veterinary practice located in central California's San Joaquin Valley. This practice maintains three clinics, and the operation is divided evenly between small animal and large animal, with virtually all of the large animal portion devoted to dairy herd health. He epitomizes the highest possible standards of production medicine-not only does he provide the full compliment of herd health services he was also one of the first practitioners to computerize his herd health programs.
Dr. Klingborg is also noted for his many contributions to organized veterinary medicine locally, nationally and internationally. He contributed a significant amount of time to the reorganization and revitalization of the California Veterinary Diagnostic
Laboratory System; chaired many food animal sections at the California Veterinary Medical Association's annual scientific seminars; and is the only veterinarian to have received a fellowship from the Agriculture Educational Foundation, a two year program that trained spokespersons for agriculture. In recognition of his abilities, he was named the 1990 Syntex Animal Health Bovine Practitioner of the Year.