Michael Floyd, who received his D.V.M. in 1961, practices veterinary dentistry at the Albany Veterinary Clinic in Albany. Calif. He is a tireless educator who has done much to help people understand the relationship between good veterinary dental care and their pet's health and well-being.
In 1988 when the American Veterinary Dental College was established, veterinary dentistry was recognized as a separate specialty by the American Veterinary Medical Association. Over the years, Floyd has served as the chairman of various committees for the American Veterinary Dental Society and for the California Veterinary Dental Society, where he has held virtually every possible office.
His dedication to veterinary dentistry is such that on three occasions he made unusually generous contributions to the Veterinary Medical Teaching Hospital (VMTH). These gifts facilitated the establishment of a veterinary dental education program that is now a viable part of the veterinary school curriculum.
During the past year. Floyd chaired a successful fund-raising effort for the school's state-of-the-art veterinary dental operatory, which, when completed, will be the largest and most up-to-date facility of its kind at any veterinary school in the country.
This facility will be used for teaching veterinary students and for continuing education courses and will greatly expand the presently available services for veterinary dentistry and ability to perform dental research.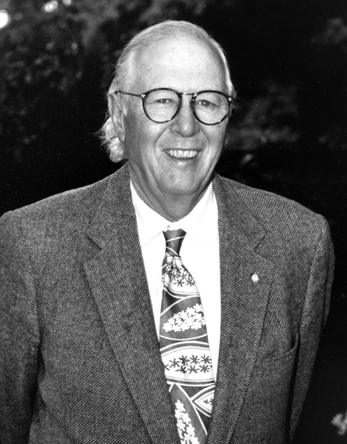 Tilahun Yilma, a native of Ethiopia, received his D.V.M. and his Ph.D. in microbiology at UC Davis in 1970 and 1977, respectively,and has earned international recognition for the development of a recombinant vaccine as a means to successfully eradicate rinderpest.
Rinderpest, a highly contagious disease that was introduced from Europe to Africa in the 19th Century, is a major health threat to livestock in developing nations. particularly in Africa and Asia where traditional eradication efforts have failed.
Yilma's rinderpest vaccine is based on the vaccinia virus. The virus strain that the World Health Organization used in a successful worldwide effort to eradicate smallpox in the 1970's. By inserting two genes, the hemagglutinin and fusion genes into vaccinia, the virus is genetically altered to produce proteins that trigger an immune response against rinderpest. The vaccine is produced with a weakened strain of vaccinia that presents no threat to human health.
Yilma is now turning his attention to developing a recombinant vaccine against AIDS that uses rinderpest vaccine technology. This project was funded by tile U.S. Agency for International Development (USAID, which is also funding a major cooperative technology transfer effort between Yilma's International Laboratory of Molecular Biology for Tropical Disease Agents and developing nations. The first project will finance the training of 11 Egyptian scientists, who will travel to Yilma's laboratory to learn recombinant DNA technology. Once trained, the scientists will return to their home country and teach the technology to colleagues. USAID granted $1.9 million to the project and is building a modern molecular biology laboratory in Cairo that will house and support tile Egyptian program. Similar exchange programs are also planned for India,Kenya and Ethiopia.