We thoroughly enjoyed having you back to campus to celebrate your 20th reunion in October.
Click HERE to view photos from the weekend.
---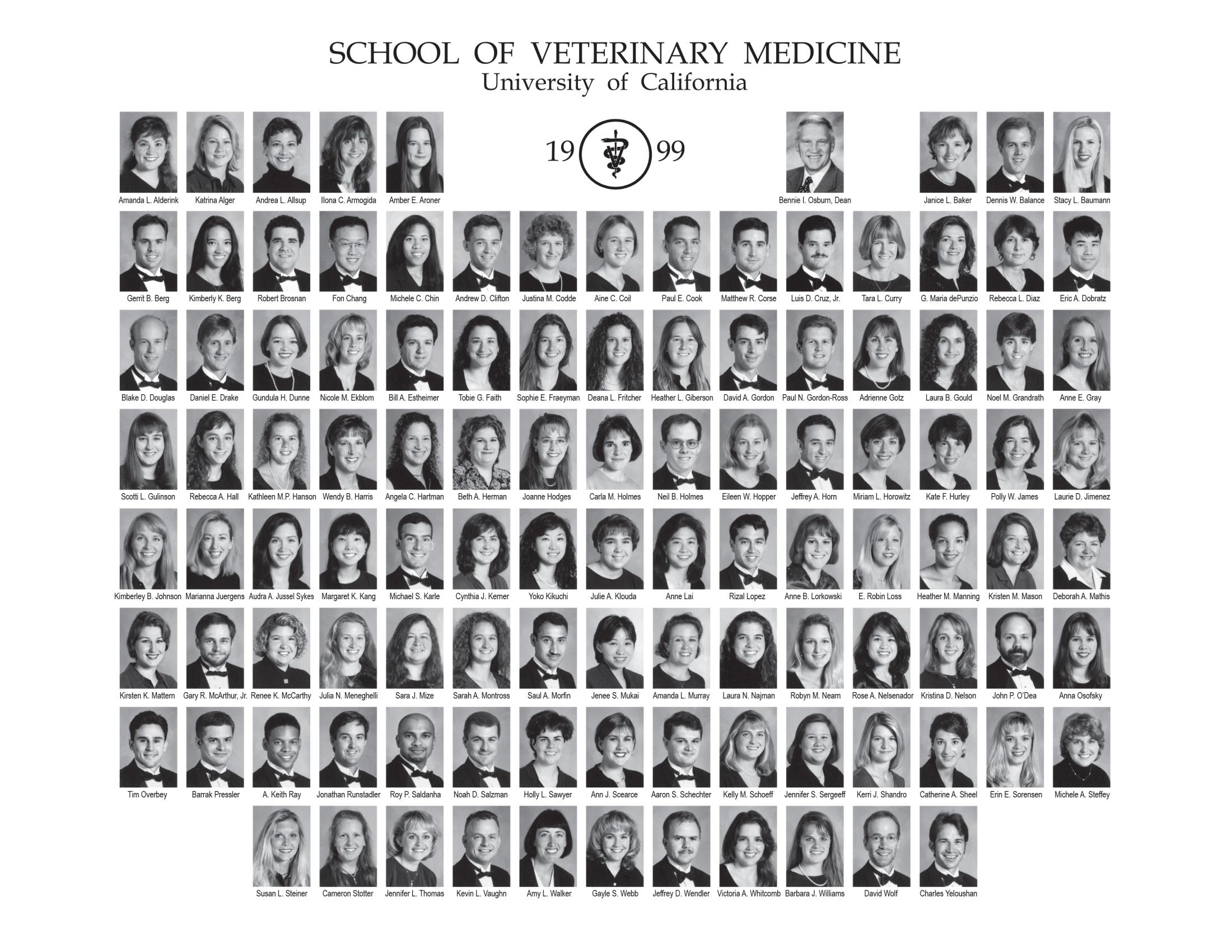 Weekend Schedule 
FRIDAY, OCTOBER 25
5:00 p.m. 

Thank Goodness for Alumni Celebration/All Alumni Class BBQ
Gladys Valley Hall
SATURDAY, OCTOBER 26
8:30 a.m. 
Welcome Back All Class Brunch
,
 

Large Animal Support Facility
10:00 a.m.  Vet School Points of Interest Tours with current DVM candidates
 
12:00 p.m.
Oscar W. Schalm Lectureship
(1 hr CE credit)
Gladys Valley Hall
- buffet lunch service 11:00 a.m. to 2:00 p.m.
"From prions to Alzheimer's disease and beyond: aggregated proteins and their steady march through the brain"
Christina Sigurdson, DVM '94, PhD, Dipl. ACVP 
Christina Sigurdson is a Professor of Pathology jointly appointed at UC San Diego and UC Davis. After graduating from UCD (1994), she trained as a veterinary pathologist and also received her PhD investigating chronic wasting disease (CWD) in mule deer with Dr. Edward Hoover at Colorado State University. Her post-doctoral research at the University of Zürich with Dr. Adriano Aguzzi used transgenic mouse models to study how prion structure impacts cross-species prion transmission. After her UC appointment, Christina discovered PrP structural barriers that limit CWD conversion of human PrP. Her lab continues to investigate the structural determinants of prions that govern conversion, conformation, and propagation through the central nervous system. Christina and her colleagues have discovered critical features of the transmission and pathogenesis of CWD in deer as well as the key interacting segments of the prion protein that control prion conversion, strains, and species barriers.
1:30 p.m. Serving the Underserved: the Med-Vet Med Connection, 1041 Gladys Valley Hall

6:00 p.m.   2009 Reunion Celebration - Sudwerk Brewing Company, 2001 2nd Street, Davis 95618
Join your classmates in a family-friendly setting. A room has been reserved*, bring money to purchase beer on their dock and food at a food truck.
* $5-$10 donation is appreciated for covering the cost of the room.
SUNDAY, OCTOBER 27 - 7:00 a.m. to 5:00 p.m.
Questions?
Contact Pilar Rivera, svmreunion@ucdavis.edu | (530) 752-7024