Richard Breitmeyer, state veterinarian and director of Animal Health and Food Safety Services in the California Department of Food and Agriculture, will be recognized for outstanding local, national and international contributions to animal health and food safety.
Dr. Breitmeyer, who earned his DVM (1980) and MPVM (master of preventive veterinary medicine, 1990) degrees at UC Davis, has an outstanding career in California state government. He has served the California Department of Food and Agriculture in several roles since 1984, and is currently departmental liaison for the California Veterinary Diagnostic Laboratory System.
As a nationally and internationally recognized expert in brucellosis eradication in cattle herds, he served as a veterinary epidemiologist on the Brucellosis Eradication Task Force initiated in 1988 to eliminate brucellosis from Chino Valley dairy cattle. California cattle herds are currently free of the disease. Dr. Breitmeyer now serves as a consultant to the Mexican cattle industry for eradication of brucellosis.
He was also instrumental in developing a Border States Agreement between the states of Texas, Arizona, New Mexico and California to assure that cattle entering these states would not be infected with tuberculosis. This approach is recognized as a model for regionalization, an important part of international free trade agreements.
Dr. Breitmeyer has achieved national and international recognition for his pioneering achievements in the field of animal production food safety. He has served as a leader in development of quality assurance plans for the California egg, poultry meat and dairy industries. These plans serve as models for national quality assurance initiatives throughout the food animal industry.
Dr. Breitmeyer often serves as a consultant and is a frequent lecturer at UC Davis and California Polytechnic State University, San Luis Obispo.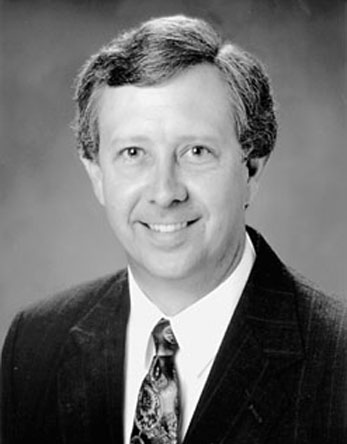 Donald Cramer, professor of research in the Department of Cardiothoracic Surgery at The Heart Institute at Children's Hospital, USC School of Medicine in Los Angeles, California, will be recognized for preeminent research in the immunology of organ transplantation and distinguished contributions to biomedical research.
Dr. Cramer, who earned his DVM degree at UC Davis in 1966 and his PhD degree at Harvard University Medical School in 1978, is a diplomate of the American College of Veterinary Pathologists. From 1995 to 1999 he served as director of Transplantation Biology Research at the National Institute of Transplantation, St. Vincent Medical Center in Los Angeles, and from 1978 to 1989 was associate professor of pathology at the University of Pittsburgh School of Medicine.
Dr. Cramer directed the Transplantation Biology program of the Department of Surgery, Cedars-Sinai Medical Center in Los Angeles from 1989 to 1995. His basic research there centered on understanding the mechanisms involved in the rejection reaction that occurs in humans when organs from other humans or non-human species are transplanted.
Dr. Cramer and his fellow researchers have worked with systems such as heart and liver transplants to determine how organ rejection might be controlled, either by suppressing or avoiding the rejection response. They have investigated strategies such as development of new immunosuppressive drugs that could interrupt the immune response and prevent a host from rejecting the transplanted organ, or developing genetic engineering techniques to prevent antibody production against the foreign organ tissue.