Alex A. Ardans, who earned his DVM in 1965 and also holds an MS in virology, is being recognized for leadership in revitalizing California's animal health and food safety laboratory system by successfully merging service and research programs benefiting livestock, poultry, equine, and public health.
Dr. Ardans, professor of medicine and epidemiology, has served as director of the California Animal Health and Food Safety Laboratory (CAHFS), formerly known as the California Veterinary Diagnostic Laboratory System (CVDLS), at UC Davis since 1987.
His research interests include viral diseases of livestock and development of veterinary viral diagnostic aids, and he is active in several organizations including California Woolgrowers, Pacific Egg and Poultry Association, California Poultry Industry Federation, Pork Producers, California Cattlemen's Association, American Association of Veterinary Laboratory Diagnosticians and California Veterinary Medical Association.
With his vision that the highest quality service could best be accomplished through a close relationship with the school's research programs, Dr. Ardans played a major role in restructuring and revitalizing the state diagnostic laboratory system and in creation of the California Animal Health and Food Safety laboratory system. The laboratory - a joint program with the California Department of Food and Agriculture - has a national reputation for excellence in food borne bacterial pathogen detection and in other testing and research collaborations relating to food quality and safety, including concerns such as Salmonella, botulism, and Neospora abortion.
Dr. Ardans' efforts to include the study of fatal racing injuries and identify methods of prevention as part of the California Horse Racing Board Postmortem Program earned the laboratory recognition as the inaugural winner of the American Association of Equine Practitioners Equine Welfare Award in 1997. Dr. Ardans also participated in drafting legislation and planning a program to develop the new Equine Analytical Chemistry Laboratory, which also merges research and service, and he has played a national role in accreditation and improvement of diagnostic laboratories throughout the United States.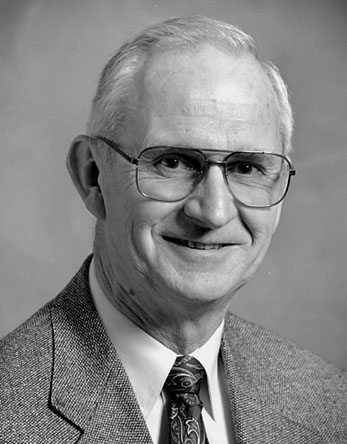 Martin R. Dinnes is also being honored for his achievements in the profession of veterinary medicine. A diplomate of the American College of Zoological Medicine, Dinnes earned his DVM in 1966. He is being recognized for his accomplishments in the profession of veterinary medicine, specifically in creating novel protocols benefiting the health and well-being of zoological animals.
Dr. Dinnes is the first veterinarian to completely devote a veterinary practice to non-domestic animals. His practice, Dinnes Memorial Veterinary Hospital, established in 1972, is limited to zoo and aquatic animal medicine and surgery.
Dr. Dinnes was chosen by the AVMA as the only private practitioner among eight veterinarians to form the American College of Zoological Medicine in 1984. He is one of the foremost veterinarians in elephant medicine and handling (particularly foot medicine and joint disease) and carnivore and marine mammal medicine.
Among his many professional contributions, Dr. Dinnes invented and developed the Telinject system for remote injection of mammals, birds and reptiles, and has carried out formulation and testing of commercially produced, balanced diets for non-domestic species. He founded the International Zoo Veterinary Group, which provides consulting in areas such as disease prevention, quarantine procedures and tranquilizing procedures for the international shipment of animals. The organization fosters the international exchange of guidelines concerning various pharmaceuticals and biologicals that may or may not be allowed for use in a particular country.
Dr. Dinnes was involved in early government surveys of wild marine mammal populations, development of a government export policy for marine mammals, and development of USDA Standards and Guidelines for the humane care, handling and transportation of marine mammals. He has also developed techniques for transporting marine mammals that are in use worldwide.