James C. DeMartini, professor of pathology at the Colorado State University College of Veterinary Medicine and Biomedical Sciences, is being recognized for distinguished contributions to ruminant infectious disease research, the field of veterinary pathology, and veterinary medical education.
Dr. DeMartini is an internationally recognized researcher in retrovirus infection and immunity of small ruminants. He earned a DVM degree in 1966, a PhD degree in comparative pathology in 1972, both at UC Davis, and became a diplomate of the American College of Veterinary Pathologists (ACVP) in 1973.
Dr. DeMartini's research interests include immunopathogenesis of oncogenic and non-oncogenic retroviruses of sheep, ruminant immunology and comparative pathology. He has directed several international research projects, and has published nearly 100 peer-reviewed scientific papers, 119 abstracts and two dozen other reviews or monographs.
He has served as mentor for 25 PhD students and postdoctoral fellows, has consistently secured nationally competitive human and animal health-based research funding, and has taught in the graduate and professional programs of the College of Veterinary Medicine and Department of Pathology at Colorado State University since 1974. He has also taught at the University of Utah, University of California and University of Nairobi.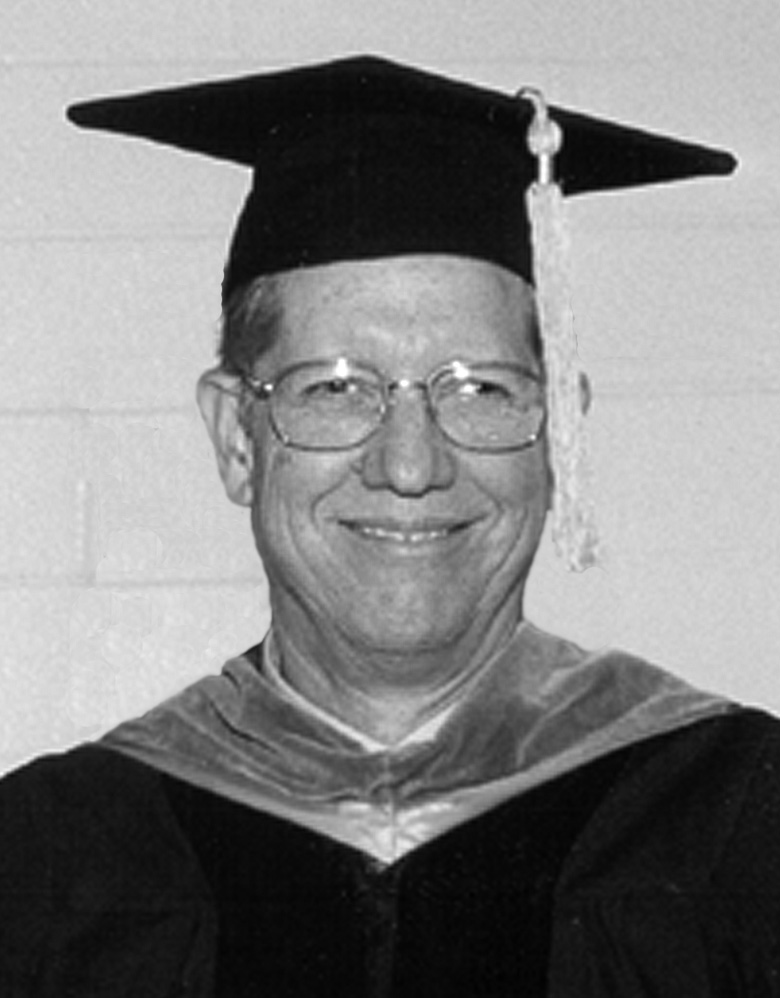 Edward C. Feldman, professor of small animal internal medicine at UC Davis, is being recognized for outstanding accomplishments and commitment to research and teaching in the fields of canine and feline endocrinology and reproduction.
Dr. Feldman, who earned his DVM in 1973, is one of the top investigators in veterinary medicine and endocrinology and is recognized internationally as an authority in clinical endocrinology. His research papers and other publications have advanced the understanding of endocrinology, especially in the areas of adrenal disease, diabetes mellitus and thyroid disease. He is also one of the profession's premier lecturers—his presentations on small animal topics are supported by a rich background of research-based knowledge.
Dr. Feldman is a diplomate of the American College of Veterinary Internal Medicine (ACVIM), and he is one of the founders of the Society for Comparative Endocrinology. He has been a member of the UC Davis faculty since 1979.
As a clinician and scientist, Dr. Feldman conducts studies of the cases he encounters to better understand the pathogenesis of naturally occurring endocrine diseases of companion animals.
He has made numerous scientific contributions to the profession including more than 130 peer-reviewed publications and scores of abstracts and book chapters. He is co-editor of the last two editions of Textbook of Veterinary Internal Medicine, and he and his colleague, Dr. Richard Nelson, are co-authors of Canine and Feline Endocrinology and Reproduction—both books, along with many others edited by Dr. Feldman, have contributed to the school's international reputation.
In recognition of his scientific contributions, Dr. Feldman has received the Ralston Purina Small Animal Research Award, the American Association of Feline Practitioners Award, and four Daniels Awards for having a research paper voted by veterinary endocrinologists worldwide as one of the best three annual endocrine publications. He was the first clinician at UC Davis to receive the SmithKline Beecham Award for Research Excellence, given yearly to an individual from each United States veterinary school.
Dr. Feldman excels as a lecturer and teacher of both veterinary students and practicing veterinarians. He has provided continuing education lectures to veterinarians in 40 states, six Canadian provinces, and 15 countries in South America, Asia, Europe, Scandinavia and the Middle East He also provides excellent training opportunities for residents at UC Davis.
Dr. Feldman has received the Norden Distinguished Teacher Award at UC Davis and the Clinical Professor of the Year Award at Western College of Veterinary Medicine in Canada, Speaker of the Year Award from the North American Veterinary Association, and the Award for Excellence in Continuing Education from the California Academy of Veterinary Medicine.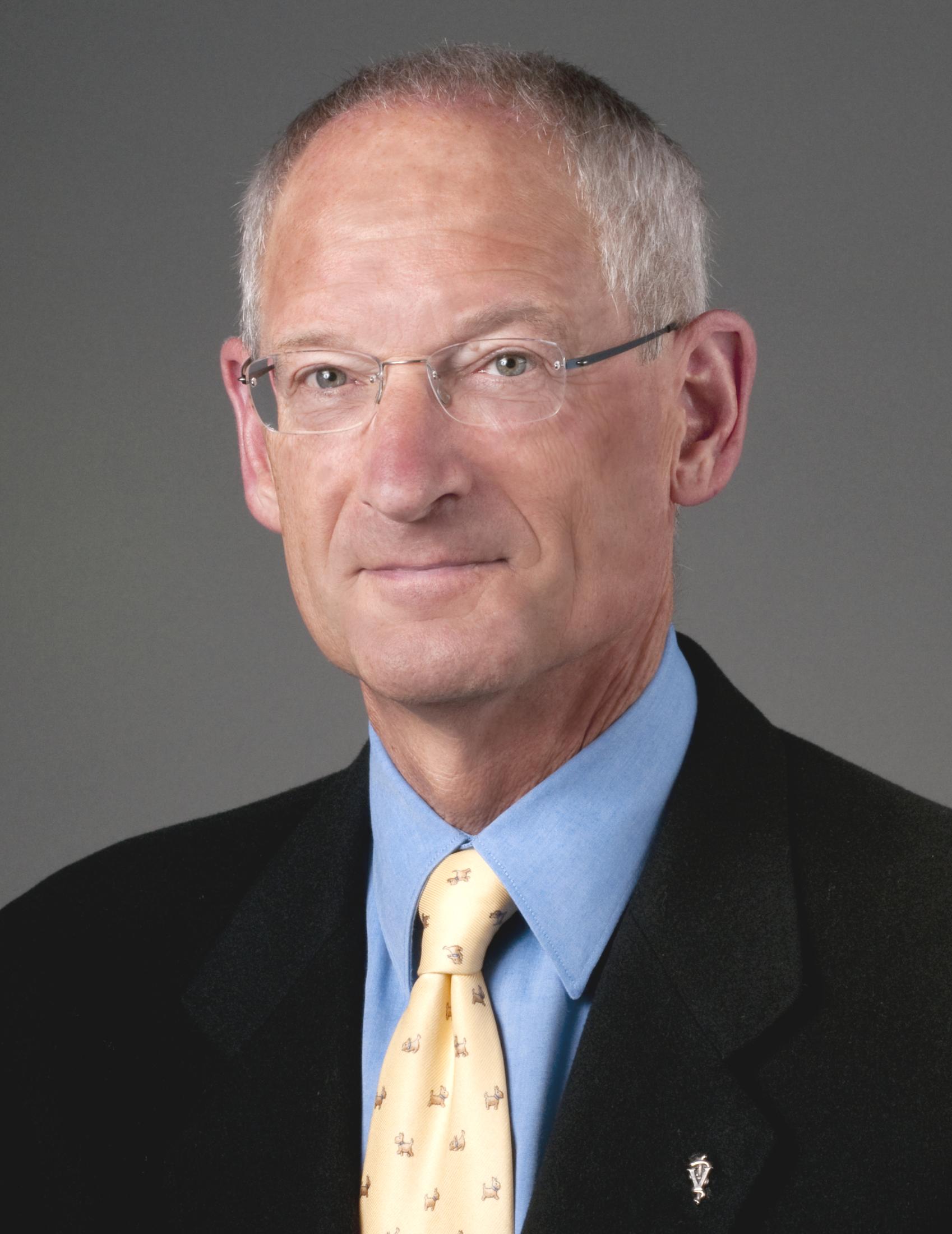 Peter N. Quesenberry, veterinary instructor and administrator of World Concern, an international charitable organization, is being recognized for his impact on the lives of humans and animals through teaching and training in epidemiology, agriculture and public health.
Since 1980 Dr. Quesenberry has devoted his skill and experience to improving the quality of life, both physical and spiritual, for poor and disadvantaged people in Asia. He serves as the Asia director for World Concern, a private voluntary organization involved in relief and development works in Africa, Asia and Latin America. He brings together farmers, veterinarians, medical professionals, educators, politicians and other development workers who interact with poor farmers on a regular basis.
Dr. Quesenberry attended Mt. Whitney High School in Visalia, and was valedictorian of the class of 1971. He earned a DVM degree at UC Davis in 1978 and returned to UC Davis to complete a master of preventive veterinary medicine (MPVM) degree in 1991. Since 1984 he has been involved in planning, management and evaluation of development projects in Afghanistan, Bangladesh, Cambodia, China, India, Laos, Malaysia, Mongolia, Nepal, Pakistan, Thailand, Uzbekistan and Viet Nam.
Dr. Quesenberry helped to establish an effective training program, Village Animal Health Workers, that is now used as a model for training programs in several developing countries. In addition, he helped to establish a technical school and trained veterinary technicians in a very poor and remote mountainous region of Western Nepal. From 1995–97, he worked for the Asian Development Bank as chief technical advisor for the Technical Education and Vocational Training Development Project implemented by the government of Nepal.
Dr. Quesenberry has written numerous textbooks and curricula, and in 1996 received an award sponsored by the Nepal Veterinary Association and presented by the Prime Minister of Nepal for his years of service in the area of veterinary writing and education. In 1997, he organized the team that wrote the Nepali National Plan for Technical Education and Vocational Training. Now based in Bangkok, Thailand, he oversees development activities, including both veterinary and human medicine, in 11 different countries.