Mitchell Bush, DVM, Dipl., ACZM, is recognized for leadership and exceptional contributions in modern zoological medicine. Since his graduation from the School of Veterinary Medicine in 1965, he has actively pursued pioneering studies and clinical practice in zoological and comparative medicine.
Bush has worked for the National Zoological Park at the Smithsonian Institution, Washington, DC, since 1972. Since 1994 he has served as chief of veterinary services at the Smithsonian's Conservation and Research Center. He developed highly regarded training programs for zoo veterinarians at the National Zoo and around the world. He holds a position as assistant professor in the Department of Comparative Medicine at the Johns Hopkins Medical School, Baltimore, and is a visiting scientist at the Kruger National Park, South Africa. Bush serves as veterinary advisor for the Species Survival Plans for the cheetah, golden lion tamarin, maned wolf, tree kangaroo, red panda and lion.
Bush's more than 300 scientific publications highlight clinical and research interests in radiology, anesthesia, reproduction of endangered species, and other medical issues of zoo animals and free-ranging wildlife. In 2002, Bush published a review of 30 years of zoological cases at the National Zoo. He is a charter diplomate of the American College of Zoological Medicine and a former president of the American Association of Zoo Veterinarians.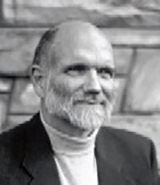 Gerald V. Ling, DVM, is honored for excellence in teaching, research and service as a faculty member in the School of Veterinary Medicine for 35 years. Ling graduated from the School of Veterinary Medicine in 1965 and joined the faculty in 1968. He influenced the early development of training programs for veterinary students and veterinarians in the specialties of endocrinology, hematology and internal medicine. Ling also helped establish the Small Animal Emergency and Small Animal Outpatient services at the Veterinary Medical Teaching Hospital.
Ling's research career has focused on diseases of the lower urinary tract in dogs and cats. He devised several techniques now routinely used by clinicians in the diagnosis and treatment of small animal urinary problems. He also developed a laboratory to analyze urinary stones of dogs and cats and provide suggestions for treatment based on these analyses. His distinguished textbook, Lower Urinary Tract Diseases of Dogs and Cats, is just one of the more than 100 publications he has authored.
Ling has helped educate an estimated 3600 veterinary students during his career. He received the 2002 Faculty Teaching Award.