Burton, DVM, PhD, professor emeritus and senior scientist, United States Air Force Research Laboratory, is being recognized for outstanding achievements in aviation and space physiology research on combating the effects of extreme gravitational forces upon pilots.
Burton earned his DVM degree in 1956, and after six years in private practice, earned an MS in animal physiology in 1965, and PhD in comparative pathology in 1970 from UC Davis. In 1971 he began a research and administrative career at the USAF School of Aerospace Medicine (USAFSAM) and the USAF Armstrong Laboratory, where he became an internationally recognized and preeminent authority on acceleration biology and aerospace medicine. His research has contributed significantly to the understanding of the effects of +Gz, or acceleration along the long axis of the body, normally encountered by aviators during flight maneuvers. He is also co-holder of a patent for a pressure attachment for valves on anti-G suits. His research findings, published in more than 120 journal articles, have contributed to areas such as physiologic responses of humans to sustained high gravitational forces, anaerobic energetics of simulated aerial combat maneuvers, assisted positive pressure breathing on G tolerance and mathematical models for predicting G-level tolerances.
Dr. Burton served as chief of the Aerospace Research Branch of USAFSAM, and as chief scientist, Crew Systems Directorate, USAF Armstrong Laboratory. He has served as consultant to NATO, NASA, the U.S. Army, the U.S. Navy, and the Swedish Air Force on issues relating to space station, closed life support systems; improving G tolerance in aircrew; G-induced loss of consciousness; and productivity enhancement. He has served as editor of the Survival and Flight Equipment (SAFE) Journal, Advisory Group for Aerospace Research and Development (AGARD) Aeromedical Review and as reviewer for several scientific journals.
Dr. Burton is a fellow of the Aerospace Medical Association, and has received several scientific awards including the 1998 Scientific Achievement Award, Research and Technology Organization, NATO; the Paul Bert Award from the Aerospace Physiologist Society; and the Arnold D. Tuttle Award, Environmental Science Award and Liljencranz Award from the Aerospace Medical Association. He has also received the USAF Science Management Award, and the USAF Outstanding Civilian Service Medal.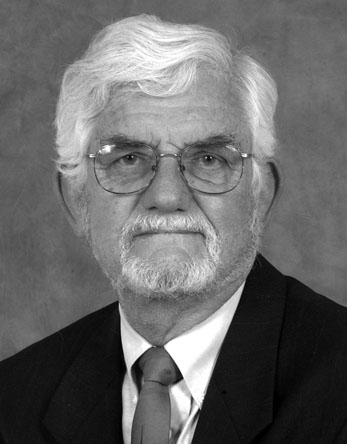 Fenwick, DVM, PhD, vice president for research at Virginia Tech and chief science advisor to the United States Department of Agriculture, is being recognized for his promotion of animal health through research and educational leadership in academic and government service.
Fenwick earned his DVM degree from Kansas State University in 1981, completed a residency in anatomic pathology in 1985 and earned a PhD in comparative pathology in 1985 from UC Davis. He was assistant professor and scientist at the Institute of Biomedical Aquatic Studies at the University of Florida from 1986 to 1988, and joined the faculty of Kansas State University in 1988, where he spent much of his career. While at Kansas State he built a world-class research program in veterinary infectious diseases and held numerous administrative and leadership positions, including associate dean, assistant department head, president of the faculty, special assistant to the Provost, and  fellow with the American Council on Education. He is a diplomate of the American College of Veterinary Microbiology and is board eligible by the American College of Veterinary Pathology.
Dr. Fenwick is the first veterinarian to hold the position of chief science advisor to the USDA. He leads the Competitive Programs Unit and the National Research Initiative-Competitive Grants Program. The program supports research on key problems of national and regional importance in the biological, environmental, physical and social sciences. Under the leadership of Dr. Fenwick, the competitive research program has achieved its largest increase in funding and has gone from being discipline-specific to an issues-linked, strategic and outcomes-based program that provides greater accountability to the U.S. administration and congress.
Dr. Fenwick has been chair of the U.S. Microbe Project with the Federal Interagency Working Group, and chair of the Comparative Systems Subgroup for the provost's targeted excellence initiative at Kansas State University. Dr. Fenwick serves as chair of the National Science and Technology Council--Interagency Working Group on Microbial Genomics, as a member of the U.S.-E.U. Task Force on Biotechnology Research for the National Science Foundation, a member and governmental representative for the AVMA Council on Research, and as a member of the Board of Directors of the Council for Agricultural Science and Technology, Washington, D.C. He is editor of the Journal of Clinical Microbiology for the American Society for Microbiology; editorial advisor for Disease of Aquatic Organisms; and reviewer for several scientific journals.
Among his many honors are the Kansas State Distinguished Service Award from the Kansas Veterinary Medical Association; Senior Faculty Fellowship, Office of Naval Research; Beecham Award for Research Excellence in Veterinary Medicine; National Phi Zeta Research Award; and Excellence in Veterinary Pathology Award from the Charles Davis Foundation.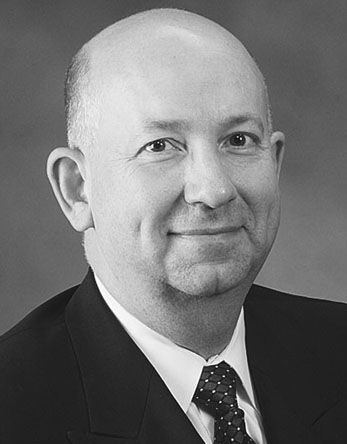 Steffey, VMD, PhD, professor of anesthesiology at the UC Davis School of Veterinary Medicine, is being recognized for excellence in research and the artful practice of clinical anesthesiology resulting in safer anesthesia and recovery for animals.
Steffey earned his VMD degree from the University of Pennsylvania School of Veterinary Medicine in 1967 and his PhD from UC Davis in 1973. Before he joined the faculty of the UC Davis School of Veterinary Medicine in 1973, he worked in private practice and was an NIH special fellow at the NIH Heart and Lung Institute, and was a postdoctoral research fellow in the Department of Anesthesia, UC Medical Center, San Francisco.
In addition to his role as professor in the Department of Surgical and Radiological Sciences and as anesthesiologist and head of the Anesthesia/Critical Patient Care Service of the Veterinary Medical Teaching Hospital, UC Davis, Dr. Steffey has also served as affiliate scientist for the California National Primate Research Center and as collaborating investigator at the Institute for Environmental Health Research.
Dr. Steffey is a charter diplomate of the American College of Veterinary Anesthesiologists and a founding diplomate of the European College of Veterinary Anaesthesia. He is the premier authority in the world on equine inhalation anesthesia. He has had a profound influence on veterinary anesthesia, through his more than 120 research publications and by fostering collaborative international research and training and serving as mentor to graduate students and clinical specialists. His investigative studies have provided a foundation for the development and increasing sophistication of inhalational anesthesia in veterinary medicine. Due to Dr. Steffeys interest and effort on behalf of the equine surgical patient, thousands of horses have benefited from advancements in surgery made possible by safe and effective anesthesia, and countless lives have been saved through proper management of the critical surgical patient.
Dr. Steffey was elected Honorary Associate Member of the Royal College of Veterinary Surgeons and member of the Association of University Anesthesiologists in 1997; was elected Shankweiler Fellow, Muhlenberg College in 1998; received the Pfizer Animal Health Award for Research Excellence and was elected Doctor honoris causa, Dies academicus from the University of Berne, Switzerland, in 2002.