Moore, distinguished research professor, University of Georgia Department of Large Animal Medicine, is being recognized for his contribution to understanding the pathophysiology of equine colic, endotoxemia and laminitis.
Moore earned his DVM degree from UC Davis in 1974, and PhD from University of Missouri, Columbia, in 1980. He became a diplomate of the American College of Veterinary surgeons in 1984. He was a National Institutes of Health Research Service Award Fellow at the University of Missouri for three years following completion of a residency in equine surgery in 1977.
Dr. Moore joined the faculty of the University of Georgia in 1981 with a joint appointment in the Departments of Large Animal Medicine and Physiology and Pharmacology. In 1988 he was visiting professor in the Medical University of South Carolina Department of Physiology. He served as head of the University of Georgia Department of Large Animal Medicine from 1995 until 2002, when he was named distinguished research professor.
Dr. Moore initiated the Endotoxemia, Colic and Inflammation Research Group at the University of Georgia. He has published 145 scientific journal articles and edited more than two dozen books or book chapters. As an organizer of the Equine Colic Research Symposium, held every three years since 1982, he has helped to increase awareness of equine pathophysiology and disseminate new research findings among the international professional community. As an educator, he has been a leader in using technology in the classroom and developing instructional scientific visualization software.
Among his many achievements, Dr. Moore was elected to the Missouri Academy of Science in 1979, and received the Creative Research Award from University of Georgia in 1988. He received the David Tyler Award for Innovation in Teaching in 1998 and the World Equine Veterinary Association Research Award in 1999. Dr. Moore was the 2001 American Association of Equine Practitioners Frank J. Milne Memorial Lecturer, and the 2003 North American Veterinary Conference Equine Speaker of the Year.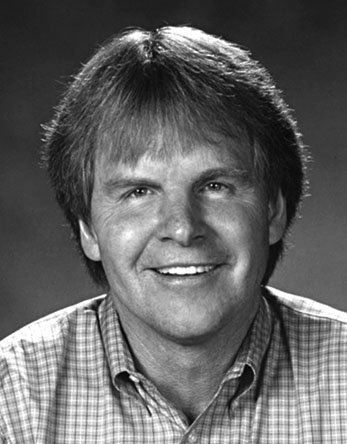 Pappaioanou is being honored for her outstanding contributions to epidemiology and public health.
Pappaioanou earned her DVM degree from Michigan State University (1972) and her MPVM degree (1976) and PhD in comparative pathology (1982) from UC Davis. She is a diplomate of the American College of Veterinary Preventive Medicine.
As assistant professor of epidemiology and statistics, she developed and taught courses in epidemiologic study design in the school's Master of Preventive Medicine (MPVM) degree program until she joined the Centers for Disease Control and Prevention (CDC) in Atlanta in 1983. There she served in several roles as a veterinarian in the United States Public Health Service Commissioned Corps. She has shown by example that veterinarians must be an integral part of public health, in both scientific and leadership roles.
As an officer of the Epidemic Intelligence Service, she undertook collaborative studies of the effect of chloroquine use for antimalarial prophylaxis on the immune response to rabies vaccination, which led to a revision in the vaccination strategy for travelers.
Later, as chief of Surveillance and Evaluation—Special Projects, AIDS Program, and as assistant chief for science, she led studies of AIDS and HIV infection, and survey design for a national system of HIV surveillance in 39 United States cities. She received the Charles C. Shepard Science Award for coauthorship of the scientific paper Prevalence of HIV Infection in Childbearing Women in the United States.
In 1990 Dr. Pappaioanou became director of Data for Decision-making in the Health Sector to help developing countries set evidence-based national health policies; from 1996-99 she directed a task force to develop the Guide to Community Preventive Services; and from 1999-2005 was associate director, then acting deputy director for science and policy in the CDC Office of Global Health.
Upon retirement from the CDC as captain in 2005, Dr. Pappaioanou was chosen to develop a new initiative in emerging infectious disease epidemiology at the University of Minnesota.
She is also adjunct professor at the Emory University School of Public Health Center for International Health.
Dr. Pappaioanou has received numerous awards, including the U.S. Public Health Service Commendation and Outstanding Service Medals; Award of Recognition, Association of Teachers of Public Health and Preventive Medicine; and the Robert Dyar Labrador Memorial Lectureship, UC Davis, 2002. She is an honorary diplomate of the American Veterinary Epidemiology Society for contributions to progress in public health.
Dr. Pappaioanou volunteers in snow leopard conservation, serves as trail veterinarian for Alaska sled-dog races, and, as an invited speaker, encourages young women to prepare for careers in science, mathematics and technology.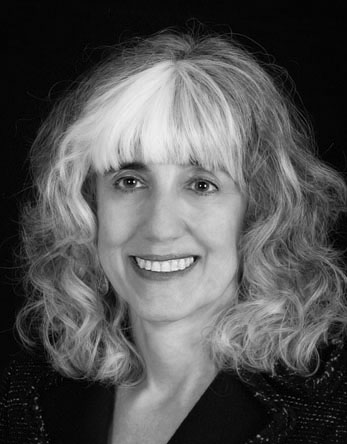 Pascoe is being honored for his vision, energy and passion as architect of the future of the world's leading veterinary school and academic program.
Pascoe earned his veterinary degree from the University of Queensland, Australia, in 1975, and completed a residency in equine surgery in 1979 and a PhD in comparative pathology in 1986 at UC Davis. He joined the UC Davis School of Veterinary Medicine faculty in 1983 and has served as professor of equine surgery, chair of the Department of Surgical and Radiological Sciences and chief of the Equine Surgical Service at the Veterinary Medical Teaching Hospital. In 1990 he became a diplomate of the American college of Veterinary Surgeons.
As associate dean for academic programs 1994-96, Dr. Pascoe led and coordinated all professional and undergraduate instructional programs of the school, including planning and managing the DVM and MPVM curricula and the school's instructional facilities, and recruitment and appointment of academic personnel. In 1996 he was named as the first executive associate dean of the School of Veterinary Medicine.
During the past decade Dr. Pascoe has focused on the effort to conceive, plan, design, oversee construction and complete the $354 million long-range plan for new facilities that will house the School of Veterinary Medicine in the 21st Century. He has devoted tremendous energy to investigating, synthesizing design considerations and input from students, staff and faculty members, and creating a facilities plan that not only meets the requirements for full accreditation by the AVMA, but that sets a world standard for veterinary instructional and research facilities for years to come.
During his tenure as associate dean he has played a fundamental role in building the school's faculty and has attracted numerous highly competitive recruits.
In addition to a full administrative commitment, he continues to teach surgery in core and elective courses.
Dr. Pascoe also serves as editor in chief of Veterinary Surgery, the journal of the American College of Veterinary Surgeons. During his career Dr. Pascoe has made significant contributions to clinical veterinary research. His PhD thesis provided the single most important insight into the understanding of the nature of a nearly ubiquitous disorder in heavily exercising racehorses described in veterinary textbooks since 1600. He demonstrated that the disorder he termed exercise-induced pulmonary hemorrhage (EIPH) originates in the lungs and not in the nose, as had been believed for centuries, and he has continued to work with colleagues over the past two decades to understand its causes.
In 1998, Dr. Pascoe was elected Distinguished Practitioner to the National Academy of Practice, which limits membership to 100 active veterinarians. His many professional associations include membership in the Australian Veterinary Association and the Royal College of Veterinary Surgeons. He has trained 34 residents in equine surgery and six PhD and postdoctoral students, many of whom have gone on to successful academic careers. He is the author of more than 120 scientific publications and 38 book chapters.