Constantine is being recognized for his research on aerosol transmission of the rabies virus and distinguished career in public health.
Constantine was an active-duty commissioned officer in the United States Public Health Service from the time he graduated from the UC Davis School of Veterinary Medicine in 1955 until he retired from service in 1976. In 1965 he completed a Master of Public Health degree at UC Berkeley.
Before he completed his DVM degree, Dr. Constantine had already published five scientific papers. He is internationally recognized for his research on rabies transmission and control, bat biology and the role of bats in the epidemiology of infectious diseases.
He helped define rabies infection in insectivore bats, and he hypothesized and scientifically demonstrated the airborne transmission of rabies virus from bats to other animals. Dr. Constantine's research has been documented in 90 publications, including two manuscripts completed last year on the effectiveness of sound-baited traps for capturing rabid bats and skunks.
In the 1950s, Dr. Constantine was in charge of Centers for Disease Control (CDC) activities at Carlsbad Caverns National Park, New Mexico, where he investigated the risk posed by large bat colonies to cavern visitors, and he also served at the CDC's Newton Field Station in Georgia. In 1958 he organized the Southwest Rabies Investigation Station in University Park, New Mexico, and served as its first chief. From 1966-76 Captain Constantine was detailed to the U.S. Navy as virologist and veterinary epidemiologist at the Naval Biomedical Research Laboratory in Oakland.
Following his retirement from the U.S. Public Health Service, Dr. Constantine held appointment as a public health veterinarian for the State of California Department of Health Services, Berkeley for 13 years, working to assure scientific integrity and proper implementation of testing standards for state and federal approval of rabies vaccines and other regulatory issues.
While he retired from the position of public health veterinarian in 1989, Dr. Constantine continues to carry out research in wildlife rabies control from California to Georgia and abroad.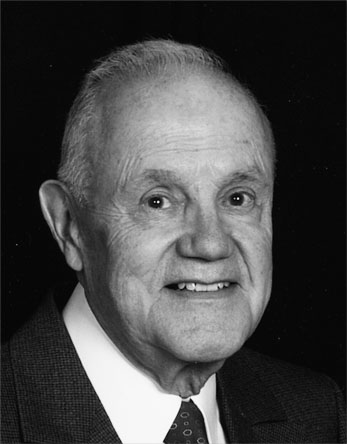 MacLachlan is being honored in recognition of his scholarly dedication and significant accomplishments as a professor and researcher.
MacLachlan, a world authority on bluetongue virus, earned his veterinary degree (BVSc) from Massey University, New Zealand, in 1976. He completed an MS degree in microbiology (virology) at the University of Missouri in 1979, was board certified as a diplomate of the American College of Veterinary Pathologists in the anatomic pathology specialty in 1982, and completed a PhD in comparative pathology at UC Davis in 1983.
Before he joined the UC Davis faculty in 1988, Dr. MacLachlan was associate professor of pathology, College of Veterinary Medicine, North Carolina State University.
Dr. MacLachlan was a collaborative developer of a recombinant vaccine against blue tongue virus. He coauthored a 2006 review article that resulted in the science-based decision to relax bluetongue non-tariff trade barriers for U.S. cattle imported into Canada for the first time in 37 years. He is engaged in collaboration with the Equine Research Center in South Africa and commercial partners to develop recombinant African horse sickness vaccines and carries out studies of equine viral diseases, bluetongue and African horse sickness pathogenesis, and spontaneous diseases of domestic animals. He has published numerous chapters and reviews on equine clinical techniques and infectious diseases and foreign animal diseases and has given invited presentations on emerging diseases such as West Nile virus, bluetongue and African horse sickness to international professional audiences.
Dr. MacLachlan has served on the Scientific Advisory Board of the Center for Equine Health at UC Davis; scientific review boards for competitive grants programs of the United States Department of Agriculture in the areas of animal protection, biosecurity and swine health; the External Advisory Board for the Colorado State University Center for Economically Important Infectious Animal Diseases; the United States Animal Health Association Committee on Bluetongue and Bovine Retroviruses; on the World Organization for Animal Health expert committees on African horse sickness and bluetongue; and as advisor to the European Commission on bluetongue.
Dr. MacLachlan served as acting chair of the Department of Pathology, 1990-91, and as inaugural chair of the Department of Pathology, Microbiology and Immunology from 1993 to 2003. He has served as advisor in the Graduate Group in Microbiology and was the faculty commencement speaker for the School of Veterinary Medicine class of 1994. He received the Outstanding/Favorite Teacher Award from the classes of 1995, 2005 and 2008, the Norden Distinguished Teacher Award in 1993, and the Pfizer Animal Health Award for Research Excellence in 2003.
He has served as president of the American College of Veterinary Pathologists, chair of the American Association of Veterinary Laboratory Diagnosticians bluetongue diagnosis committee, and as a member of the American Society for Virology International Committee for Taxonomy of Viruses. He has also served on organizing committees for international symposia on bluetongue and related viruses, and as advisor to the European Union and U.S. Trade Delegation to the People's Republic of China on animal health and food safety.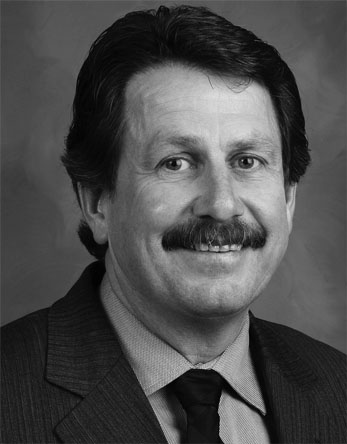 McCloskey is being honored in recognition of his vision, innovation and impact on dairy cattle herd health, production medicine and food safety.
McCloskey earned his DVM at the National Autonomous University of Mexico in 1976 and completed a residency in food animal reproduction and herd health at UC Davis in 1981.
During the two-year residency he played a major role in changing the way herd health services were offered by integrating individual animal medicine, reproduction and epidemiological concepts into a comprehensive clinical program on several Veterinary Medical Teaching Hospital client dairies. He received the Resident of the Year Award both years as a resident at UC Davis.
He then cofounded Herd Technologies, Inc., a Chino-based company dedicated to the expansion of the concept of ""clinical practice"" for the dairy industry that included data gathering and handling routines, laboratory support and consultation, interpretation, advice and follow-up to herd clients, and pharmaceutical clinical trials.
During the same time, as a dairy herd health veterinarian he opened a private practice that provided a comprehensive services approach to 42 dairies in the region, and acquired two dairies in Southern California, becoming a dairyman, himself.
In 1990 he established several large, progressive dairies in New Mexico. He applied a reverse osmosis procedure for partial dehydration and reconstitution of fluid milk to maintain milk quality while reducing shipping costs—an innovation that eliminates the need for production sites and markets to be located in the same region in order for dairies to be profitable.
In 1992 he served as founder and CEO of Quality Milk Sales, which marketed more than four billion pounds of milk produced by cooperatives that stretch through several states. He was also instrumental in forming the Texas-New Mexico Milk Marketing Agency, which controls the marketing and transportation of virtually all milk produced in the two states. It is viewed as a model for achieving supply and price stability for the processor and consumer while returning increased revenue for the producer.
In 1999 Dr. McCloskey cofounded Fair Oaks Farms, a showcase dairy/museum/amusement park/consumer education center in northwest Indiana that employs more than 400 people. The cluster of four farms, with 27,000 cows, models the highest standards of dairy management, animal husbandry, environmental stewardship and economic efficiency. The dairy center can meet the daily milk needs of Chicago and Minneapolis, and its Fair Oaks Dairy Adventure has received more than 200,000 visitors. Dr. McCloskey not only supports the role of the veterinarian in managing large, sophisticated enterprises, but also provides opportunities for employment and professional growth.
He is acting chair of the Southwest Cheese Company, a joint venture of Glanbia Foods, Select Milk Producers and Dairy Farmers of America. He also serves on the board of the National Milk Producers Federation and participates on the Federal Order Policy and Dairy Export Policy Committees.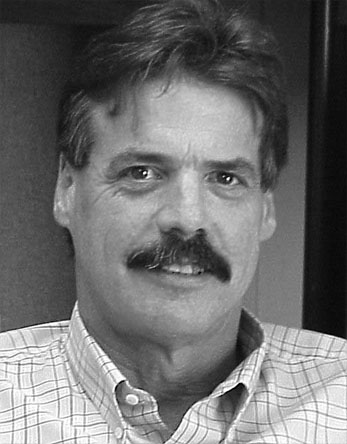 Smith, who earned his DVM degree from UC Davis in 1970, is being honored in recognition of his contributions as a distinguished clinician, educator and leader in food animal medicine.
Smith joined the UC Davis faculty in 1972, after serving two years as a Peace Corps veterinarian in Honduras. He became a diplomate of the American College of Veterinary Internal Medicine in 1978.
In addition to his role as educator and mentor to veterinary students and residents in large animal medicine and surgery, he served as chief of the Large Animal Medicine Service, 1983–87, and associate director for large animal clinics, 1987–94. He has served since 1994 as associate dean for clinical programs and director of the William R. Pritchard Veterinary Medical Teaching Hospital, which today has a case load of 32,000 patients each year, and with 100 residents and 32 disciplines, is the largest resident training program in the nation.
Dr. Smith, an internationally known expert on Salmonella in cattle, founded and served for 25 years as director of the school's Livestock Salmonella Laboratory, dedicated to investigating the biology of Salmonella and methods for detection, control and prevention. Dr. Smith and his colleagues described how Salmonella entered, moved and persisted in a cattle herd using antibody tests they developed. The laboratory collaborated with Stanford University to develop a modified live, genetically altered Salmonella dublin vaccine for calves, which is licensed in the United States and available to veterinarians.
Dr. Smith has authored more than 85 scientific peer-reviewed publications and is primary author and editor of the textbook Large Animal Internal Medicine, now in its third edition in several languages. He has given scores of invited lectures to veterinary groups all over the world and is currently serving a three-year term as president, large animal internal medicine specialty, American College of Veterinary Internal Medicine.
A compassionate leader and active role model, Dr. Smith was chosen by the senior classes of 1990 and 1995 as faculty commencement speaker, and has received both the Faculty Teaching Award and Norden Distinguished Teacher Award. He was elected by his peers as Distinguished Practitioner in the National Academies of Practice and received the American Feed Industry Award for Salmonella research in livestock.
Dr. Smith has served as a consultant for the World Health Organization in Veterinary Public Health, on the United States Animal Health Association (USAHA) Select Committee on Food Safety, and as chair of the USAHA Salmonella Committee.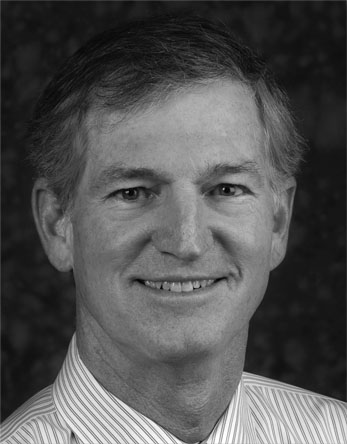 Wolf is being honored in recognition of her dedication to improving education for veterinary students, postgraduates and practicing veterinarians.
Wolf earned her DVM degree at UC Davis in 1976. She completed an internship in small animal medicine and surgery at Angell Memorial Animal Hospital in Boston, then completed a residency in small animal medicine at UC Davis in 1979. She was in clinical practice for four years, and became a diplomate of the American College of Veterinary Internal Medicine.
In 1982 she joined the faculty of the Department of Small Animal Medicine and Surgery, College of Veterinary Medicine, Texas A&M University. In 1995 she became a charter diplomate of the American Board of Veterinary Practitioners in the feline practice specialty. Since 2005 she has served as adjunct/emeritus professor at Texas A&M and chief medical consultant for the Veterinary Information Network, an online consultation and referral service that has 27,000 subscribing veterinarians.
Dr. Wolf has an international reputation as an expert in small animal and feline internal medicine. Her scientific contributions include studies in feline internal medicine, hematology and infectious and retroviral diseases, and she was a leader in recognizing the human-animal bond shared with cats. In addition to her research publications, Dr. Wolf has actively promoted continuing professional and postgraduate education, and has served on several national boards including the FDA Veterinary Medicine Advisory Committee as the Companion Animal Medicine Representative, the National Board Examination Committee, Pets for the Elderly Foundation and Brazos Animal Shelter Fundraising Steering Committee.
Dr. Wolf has received, among many honors, the Texas Veterinary Medical Association Faculty Achievement Award for Outstanding Accomplishments in Teaching, the Norden Distinguished Teaching Award, the Friskies PetCare-Carnation Award for Outstanding Contributions to Feline Medicine presented by the American Animal Hospital Association, the MSD-AGVET Award for Creativity in Teaching, the Texas Academy of Veterinary Practice President's Award for Service to the Veterinary Profession, and the Bourgelat Award presented by the British Small Animal Veterinary Association for outstanding contributions to the field of small animal medicine.