Jessup, senior wildlife veterinarian for the California Department of Fish and Game's Office of Spill Prevention and Response, is being recognized with the 2009 Alumni Achievement Award for his contributions to the development and growth of wildlife and conservation medicine.

His advocacy and efforts have led to the creation of professional roles for wildlife veterinarians in state agencies across the nation and awareness of the importance of wild animals and the environment to public health. Jessup is widely viewed as one of the founders of modern free-ranging wildlife medicine in North America. He has also worked in Africa, Latin America and India.

After earning his D.V.M. from the University of Washington in 1976, Jessup began a residency in veterinary pathology at the UC Davis School of Veterinary Medicine in 1976 and earned the Master of Preventive Veterinary Medicine degree in 1984. He facilitated development of the sub-specialty of free-ranging wildlife in the American College of Zoological Medicine and became its first diplomate. He is certified by the Wildlife Society, an international nonprofit scientific and educational organization, as a wildlife biologist.

As senior wildlife veterinarian for the California Department of Fish and Game since 1994, Jessup oversees daily operations of a state-of-the-art marine wildlife veterinary care and research center in Santa Cruz, Calif., and manages field and emergency response. He holds the position of research associate for both the Institute for Marine Science, UC Santa Cruz, and the Wildlife Health Center, UC Davis, and has served as a wildlife research biologist for the UC Davis Institute of Toxicology and Environmental Health. He has also served as adjunct assistant professor for the Department of Pathology, Immunology and Microbiology at the UC Davis School of Veterinary Medicine. He has carried out more than 250 research studies, many of which have been reported  in peer-reviewed scientific publications, to further the profession and the quality of wildlife management.

In 1989 Jessup was instrumental in acquiring a Pew Charitable Trust grant to incorporate free-ranging wildlife medicine into the veterinary curriculum at UC Davis, which furthered the "One Health" concept and led veterinarians to pursue leadership roles addressing problems at the human-animal-environment interface. Since 1980 Jessup has advised, mentored or sponsored 21 masters or M.P.V.M. degree candidates, and has been the Ph.D. thesis adviser for students at UC Davis and Victoria University of Technology, Australia.

Jessup has served on the editorial board and is associate editor for the American Association of Zoo Veterinarians, and was chair of the American Veterinary Medical Association's Committee on Environmental Issues from 2007–09. He is a member of the advisory board of the Wildlife Health Center and the Oiled Wildlife Care Network, a statewide collective of trained wildlife care providers, regulatory agencies, academic institutions and wildlife organizations administered by the UC Davis School of Veterinary Medicine.

He has received the Sustained Superior Accomplishment Award from the California Department of Fish and Game, The Dr. Harry Jalanka Medal from the American Associations of Zoo and Wildlife Veterinarians, the Distinguished Service Award of the Wildlife Disease Association and the Outstanding Achievement Award from the Wild Sheep Foundation.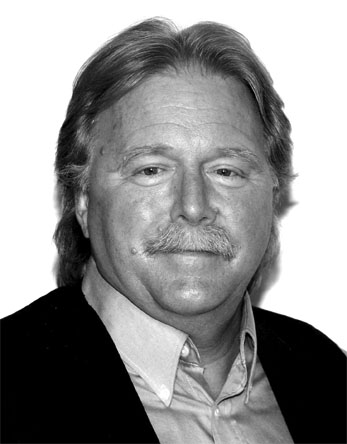 Lowenstine, professor in the Department of Pathology, Immunology and Microbiology at the UC Davis School of Veterinary Medicine, is being recognized with the 2009 Alumni Achievement Award for her contributions to the advancement of comparative pathology in nondomestic animal species.

Lowenstine, who earned both a D.V.M. degree in 1973 and a Ph.D. in comparative pathology in 1983 from UC Davis, is a diplomate of the American College of Veterinary Pathologists. She was a postgraduate research pathologist for the California Regional Primate Research Center from 1978 to 1981, when she joined the faculty of the School of Veterinary Medicine. She served for two years (1994–96) as director of pathology for the San Diego Zoo, where she helped to establish the joint UC Davis-San Diego Zoo pathology residency program, now recognized as one of the best of its kind.

Lowenstine is considered one of the world's leading experts in zoo and wildlife pathology. Her distinguished scholarship has been fundamental in establishing pathology as a cornerstone of wildlife conservation and disease management. Her research studies have contributed to the knowledge of pathology, pathogenesis and the natural history of spontaneous diseases of captive and free-living wildlife, particularly marine mammals, nonhuman primates, and birds.

Her investigations into spontaneous diseases affecting macaques helped lead to the discovery of simian AIDS viruses; subsequent research showed that these viruses also occur in a variety zoo-housed and wild primates. Her long-term study of mortality in mountain and lowland gorillas aims to better understand diseases and improve the management of free-ranging and captive populations. In her role as histopathologist and scientific advisor to the California Marine Mammal Center in Sausalito, she has maintained a 30-year collection of post-mortem data on marine mammals. She and her colleagues have identified and described many of the major diseases affecting pinnipeds in coastal California, including the pathogenesis and immunology of herpesvirus infection of California sea lions. As pathologist and advisor to the Mountain Gorilla Veterinary Project, she has provided critical data about diseases transmissible between humans and mountain gorillas that ultimately led to changes in regional ecotourism policies. For many years she has been pathology advisor for the Association of Zoos and Aquariums (AZA) Taxon Advisory Group for Great Apes, providing critical data that contribute a scientific basis for setting new standards for the care of apes in zoological collections. She was elected a fellow of the Zoological Society of San Diego in 1997.

She has served as coordinator and chair of the annual Primate Pathology Workshop and is co-organizer and chair of the annual Wildlife Pathology Workshop for the American Association of Zoo Veterinarians (AAZV). The workshops are unique educational programs that often provide young zoo and wildlife pathologists their first opportunity to give a scientific presentation. She has taught or mentored 27 graduate students and numerous pathology residents.

Lowenstine is a member of the Working Group on Marine Mammal Unusual Mortality Events for the Office of Protected Resources of the National Oceanographic and Atmospheric Administration. She is also pathology advisor for the AZA Species Survival Plans for gorillas, orangutans, bonobos and common chimpanzees, thick-billed parrots and Sumatran rhinos.
She received the 2008 Duane Ullrey Achievement Award from the American Association of Zoo Veterinarians for contributions to the science of zoo and wild animal health and service to the AAZV.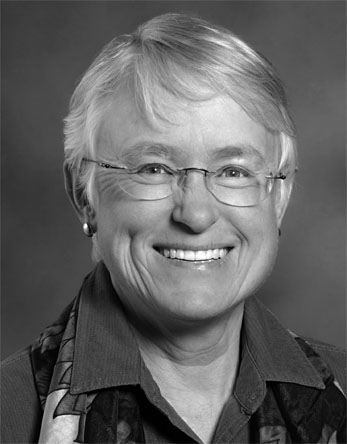 Mader, owner and director of Marathon Veterinary Hospital, a group referral practice in Marathon Key, Florida, is being recognized with the 2009 Alumni Achievement Award for his contributions to the welfare of animals as a teacher, researcher, author and practitioner.

Mader earned the Master of Science degree in animal behavior in 1982, and D.V.M. in 1986; he then completed a residency in primate/zoo animal medicine at UC Davis in 1988. He is a diplomate of the American Board of Veterinary Practitioners (Canine and Feline Practice) and a fellow of the Royal Society of Medicine.

Mader, an expert in herpetological medicine and surgery, established Marathon Veterinary Hospital, a mixed and exotic animal clinical practice, in 1997.  His practice serves the health of animals in the County Zoo, Key West Aquarium, the Dolphin Research Center and Theater of the Sea, and he has volunteered his time as the staff veterinarian at the Marathon Sea Turtle Hospital for the past 15 years. His hospital sponsors four-week preceptorships for senior veterinary students throughout each year, and Mader offers continuing education classes and open-attendance "grand rounds" for employees of veterinary hospitals in the Keys. He gives presentations on amphibian, reptile and wildlife medicine and surgery at professional conferences several times a year.

Mader began carrying out research studies as an undergraduate, and has published 30 peer-reviewed scientific articles, several book chapters and is the author of Reptile Medicine and Surgery, now in its second edition. He contributes veterinary articles on common health problems of captive reptiles and amphibians to magazines such as Reptiles, Veterinary Practice News, Dog Fancy, Wildbird Magazine and Reptiles USA. He has produced educational videotapes such as Discrimination and Learning in Horses, and the NIH Practical Methodology Series, which includes topics such as handling and restraint of reptiles and primates. In 1988 he received the Health Sciences Communications Association Award for instructional media.

Mader was associate clinical professor at the UC Davis School of Veterinary Medicine 1995–97 and has been adjunct clinical professor for the Department of Medicine of Western University, Pomona, Calif., since 2004. From 1988 to 1997, Mader co-owned Long Beach Animal Hospital, a small animal/exotic hospital with a case load of more than 14,000 patients per year, about half of which were nondomestic animals. He supervised a veterinary student preceptorship program that involved 12 U.S. veterinary schools. At the same time, he was the assistant zoo veterinarian for the Santa Ana Zoo and vivarium veterinarian for Allergan Pharmaceuticals, where he was involved in facility design and research protocol design and review.

Mader is the president-elect of the Board of Directors of the North American Veterinary Conference, and the editorial review boards of the Clinician's Brief, Compendium for Continuing Education, American Journal of Veterinary Research, Journal of the American Veterinary Medical Association and Journal of Reptile Medicine and Surgery.

As a volunteer, Mader cares for indigenous wild animals for nonprofit organizations including Florida Keys Wild Bird Center, Key Deer Protection alliance, Marine Mammal Rescue and the Marathon Sea Turtle Hospital. He presents educational lectures to the general public to increase awareness of animal and environmental issues, and he teaches animal care and responsibility classes for inmates at the Monroe County Sheriff's Animal Farm. He has received the Animal Hero Award from the SPCA, Special Recognition for Community Service from the Monroe County Sheriff's Office and was appointed honorary sheriff's deputy of Monroe County, Florida.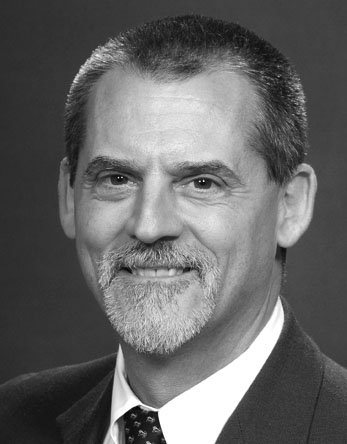 M.D. (Mo) Salman (M.P.V.M., 1980; Ph.D., 1983), professor of epidemiology at the Animal Population Health Institute, Colorado State University, is being recognized with the 2009 Alumni Achievement Award for his global contributions to animal population health and veterinary epidemiology.
Salman earned his B.V.M.S. (veterinary medicine and surgery) degree from the University of Baghdad, Iraq, in 1973. He completed an M.P.V.M. degree at UC Davis in 1980, and a Ph.D. degree in comparative pathology and quantitative epidemiology in 1983. He is a diplomate of the American College of Veterinary Preventive Medicine and a fellow of the American College of Epidemiology.

In the 1970s he served as veterinarian in the Iraqi Army; herd health veterinarian for the Ras-Al Khaimah Government, United Arab Emirates; and veterinarian for the Ministry of Agriculture and Fisheries, Federal Government of United Arab Emirates; before moving to the United States in 1978. He was in a small animal practice in the Chicago area before he moved to Davis, where he was a research associate for the Department of Epidemiology and Preventive Medicine at the UC Davis School of Veterinary Medicine. He joined the College of Veterinary Medicine and Biomedical Sciences at Colorado State University, Fort Collins, in 1984, where he is a professor in the departments of Clinical Sciences and Environmental and Radiological Health Sciences. He established the Animal Population Health Institute in 2002, and served as its director until 2006. He has also served as director of the Center of Veterinary Epidemiology and Animal Disease Surveillance Systems and director of the Center of Economically Important Infectious Animal Diseases.

Salman has published 210 scientific papers in peer-reviewed journals, including studies of bovine brucellosis and the pathogenesis of mastitis caused by Nocardia infection. He carries out the federally funded Program of Economically Important Infectious Animal Diseases, which supports testing facilities and competitive grants for animal population health studies. He plays a vital role in professional, graduate and continuing professional education.

Salman has served in leadership roles as a member of several international advisory groups for food safety, plant health and animal health issues such as transmissible spongiform encephalopathies (TSEs), including BSE, an important disease in cattle. In 2000 he was a member of the first Scientific Working Group—Geographical Risk Assessment for BSE of the European Union Commission, and then became a member of Animal Health and Animal Welfare Panel (2006–12) of the European Food Safety Authority. He was a member of the U.S. Food and Drug Administration's TSE Advisory Group 2005–08, and his efforts have led to more than 50 international training sessions in disease investigation and surveillance during the past 10 years, with more than 2,000 participants from around the world. Salman served on the European Union Task Force for the Scientific Evaluation of BSE Geographical Risk Classification 2000–03, and in 2002 he chaired the World Organization for Animal Health (OIE) Ad-hoc Group for the BSE Status of Countries to develop global guidelines for BSE risk. He chaired the United States Animal Health Association (USAHA) Foreign and Emerging Diseases Committee, 1999–2003, and the USAHA Steering Committee of National Animal Health Reporting System, 1996–98.

Salman cofounded the TSE and Food Safety Forum (TAFS) of Zurich, Switzerland, which is internationally recognized for its unbiased professional and scientific communications between researchers, industries and regulators in their efforts to contain TSEs. He also cofounded the National Council on Pet Population Studies and Policy, and initiated a national study to address pet overpopulation in the United States. Its research findings have been the cornerstone for construction of new policies for animal shelter management.
Salman has helped to build the infrastructure of national animal health programs for countries including Bosnia, the Republic of Georgia, the Republic of Armenia, Iraq and Afghanistan. He received a Fulbright Scholarship to Nepal in 1991, the American Humane Association Waco F. Childers Award in 1998, the USDA/APHIS Administrative Award for Animal Health in 2000, and the AVMA-XII International Veterinary Congress Award in 2007. He received the Colorado State University Scholarship Impact Award and the Distinguished Service Award from the CSU Office of International Programs in 2008.