We thoroughly enjoyed having you back to campus to celebrate your 50th reunion in October.
Click HERE to view photos from the weekend.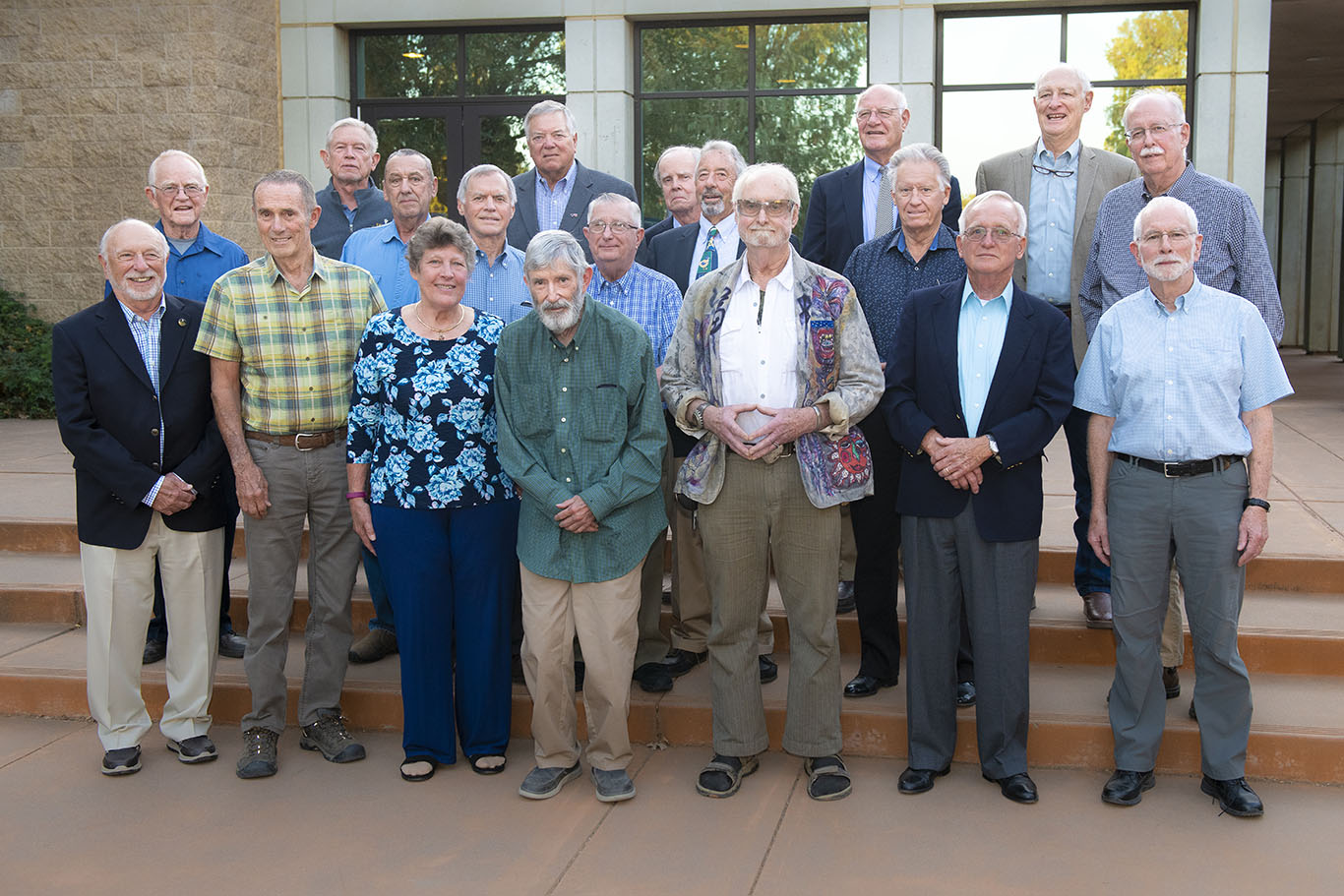 ---
Class Reunion Committee:
Stephen Barthold
Phil Brown
Richard (Rich) Hack
Howard Hill
Gerald Huff
Robert Yelland

First Class Letter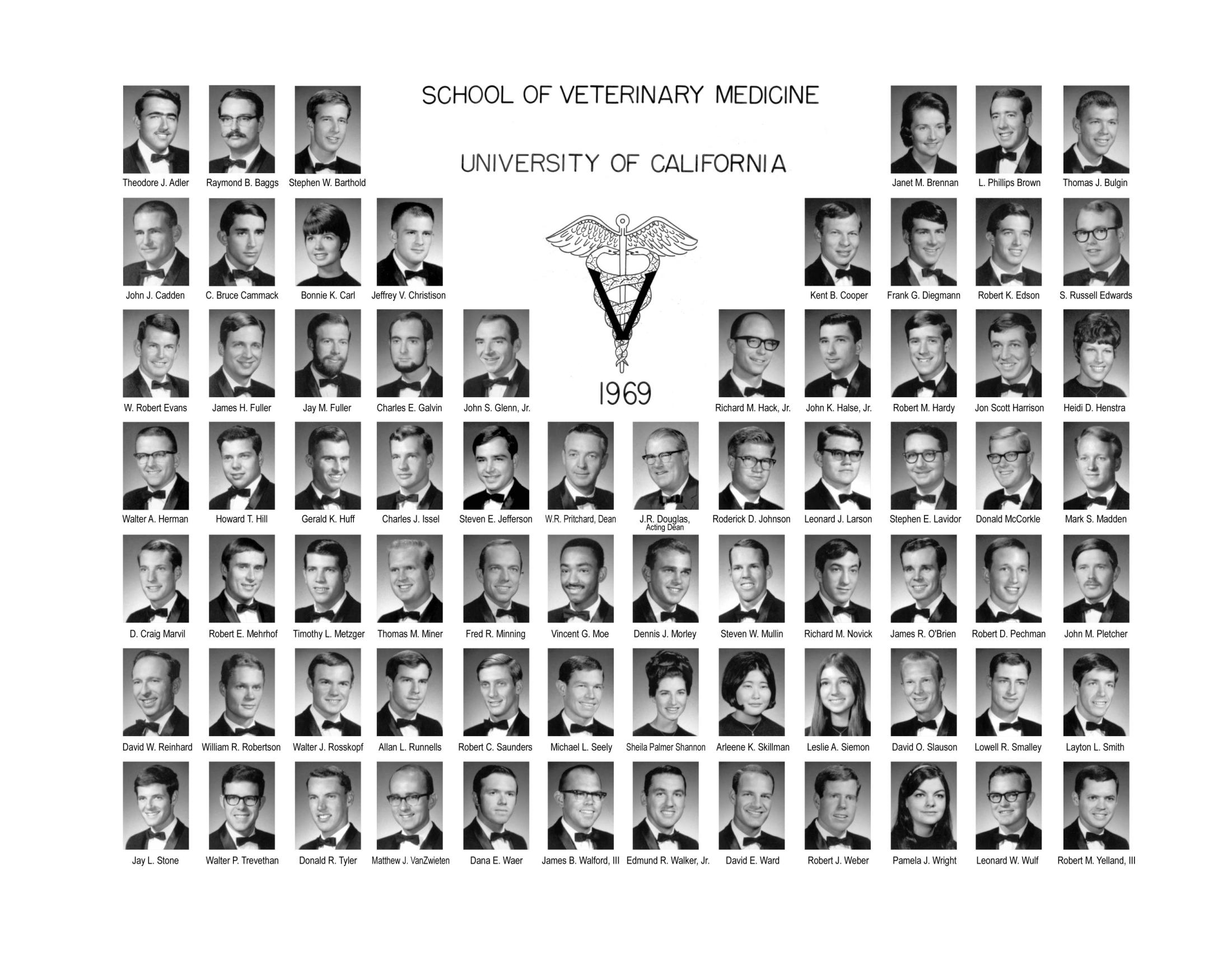 ---
Class of 1969 Endowed Scholarship
2019 Recipient Information
PERSONAL INFORMATION
Russ-Erik Darnell, Class of 2021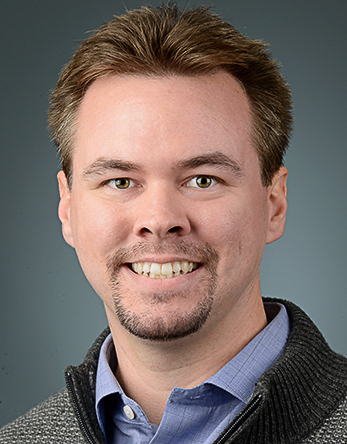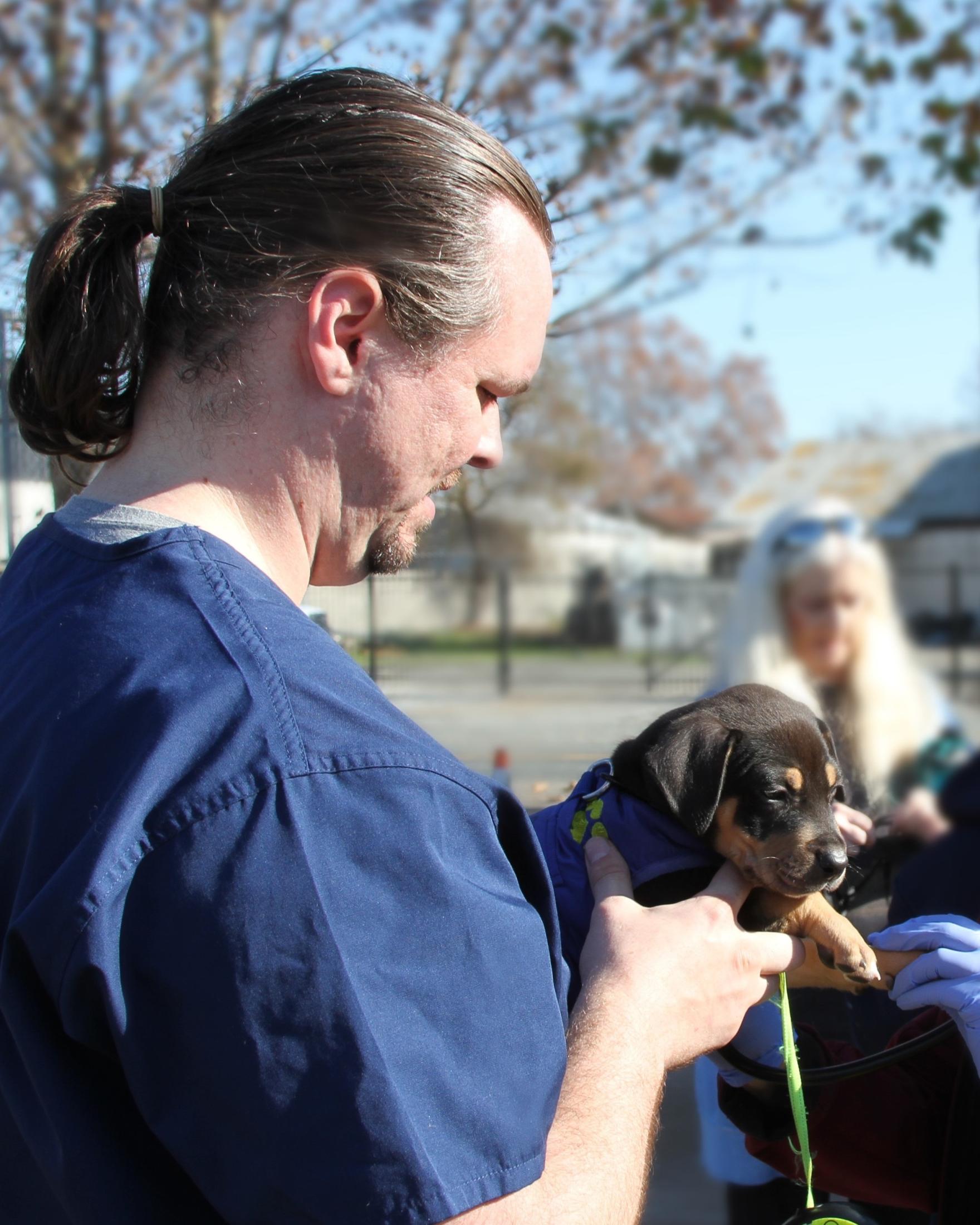 EDUCATIONAL BACKGROUND
Knob Hill Christian School, El Dorado Hills, CA
California Coast University
UC Berkeley
Describe the honors you received prior to attending veterinary school:
I completed a highly customized high school curriculum that included mostly college-level courses, graduating magna cum laude with coursework equivalent to an associate's degree. In community college, where I took some of my prerequisite science courses, I was inducted into the Phi Theta Kappa (PTK) honors society. As part of the local PTK club, my community project was designing the curriculum for a study skills workshop, which I got approved through the community college administration and presented myself, for free, as an extra credit course where students were able to gain the skills to help them do better in their core science curriculum. I graduated with highest honors from each of my two master's degree programs. Now, I am giving my utmost to my education at UC Davis School of Veterinary Medicine, and loving it! I'm honored to be becoming part of the prestigious legacy of this educational institution.
Describe the activities you engaged in prior to entering veterinary school:
I have worked as an assistant to an engineering consultant, stage hand and spotlight operator, and animal care volunteer at a county shelter. Prior to vet school, I traveled widely, and have been to approximately 30 states in the U.S.A. and a dozen countries. For two years before vet school, I worked as a veterinary assistant at two high-volume general practice small animal clinics. My diverse background has prepared me well for the varied challenges of vet school, and I'm living out my life dream at UC Davis as I make my way toward being a veterinary clinician. I'm very grateful for the School of Veterinary Medicine at UC Davis, and for all the wonderful people at the school, supporting the school, and in the veterinary field as alumni, who are making the legacy of UC Davis SVM, something to be proud of.
VETERINARY ACADEMICS AND INTERESTS
Scholastic honors received:
Phi Theta Kappa Honors Society achievement; Magna Cum Laude in undergraduate coursework and two master's degrees.
Describe your areas of emphasis and interests:
My species emphasis is diverse, focused more on the human-animal bond than on a specific field. I envision my future practice as including mixed large and small companion animals and companion exotics. I have a particular interest in imaging and diagnosis. Shelter medicine is an important priority to me, and I plan to contribute to community health through volunteerism with TNR programs and other shelter initiatives, once I have become a companion animal practitioner.
Describe your extracurricular activities and interests:
I am active with all the major species and specialty clubs on campus, attending wet labs and learning about the diverse fields of knowledge that contribute to veterinary care. Through this effort to find as many diverse experiences as possible during my time in veterinary education, I've discovered a particular interest in pathology and testing; as well as developing an unexpected enjoyment of camelid medicine. I have been a student officer with Mercer Clinic for the Pets of the Homeless, where I was able to hone my client communications skills and start early on my career contributions to shelter medicine and community health. As president of a student faith-based club (Christian Veterinary Fellowship), I have been promoting cross-cultural understanding and general wellness among my student peers. I'm an active member of a vet student tabletop gaming group where, mysteriously, everyone's character is a capable healer and is skilled at animal handling; it's a great way for us to get to know one another better and provide some social support for one another outside the classroom!
Describe your future goals and contributions that you expect to make in the veterinary profession:
The main contribution I expect to make to the veterinary profession is a career-long commitment to the health of the human-animal bond. The special relationship that humanity holds with domesticated species, is an heritage and a treasure that we must not take lightly. As a veterinary assistant, I am already advocating for low-stress handling and other positive practices in my workplace. I will continue to to this when I become a clinician. As an alumnus and peer, I will cooperate with my veterinary colleagues in advancing the state of the art thinking in our field, working toward One Health and keeping informed of breakthroughs as they occur. Once I become a clinician, I will continue to give back to the community and the field through volunteerism in shelter medicine and educational contexts.