Faculty
Dori Borjesson, DVM, PhD, Diplomate ACVP, Professor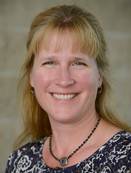 Dr.Borjesson graduated from the UC Davis where she completed her DVM training, Clinical Pathology residency and PhD in Comparative Pathology. After nearly 5 years on the faculty at University of Minnesota, Dr.Borjesson returned to UC Davis in October of 2006. Her research interests include regenerative medicine and mesenchymal stem cell biology. She is the Co-Director of the Regenerative Medicine Laboratory and is currently serving a 5 year term as Chair of the Department of Pathology, Microbiology and Immunology.
Walter Boyce, DVM, PhD, Diplomate ACVM, Professor, Service Chief (Parasitology)

Dr.Boyce received his DVM from Auburn University, his PhD from Purdue University and is a charter diplomate in Veterinary Parasitology in the American College of Veterinary Microbiologists. He is co-director of the UC Davis Wildlife Health Center and his research interest include zoonotic diseases and wildlife health.
Barbara Byrne, DVM, PhD, Diplomate ACVIM and ACVM, Associate Professor, Service Chief (Microbiology)

Dr.Byrne has been on the faculty at UC Davis since 2003. She is a veterinary graduate of Colorado State University and has completed residencies in large animal internal medicine (Ohio State University) and clincial veterinary microbiology (Washington State University). Her PhD degree was earned from Washington State University. Dr.Byrne's research interests include pathogenesis of bacterial infectious and fecal pathogen pollution of the environment and its impact on eosystem health. Her clinical bacteriology interests include antimicrobial susceptibility testing and selection, and marine mammal bacteriology.
Patricia Conrad, DVM, PhD, Professor, Associate Dean for Global Programs

Dr.Conrad received her DVM from Colorado State University and her PhD in Tropical Animal Health and Protozoology from the University of Edinburgh, Scotland. Before joining the faculty at UC Davis, she was a post-doctoral fellow in colecular epidemiology at the International Laboratory for Research on Animal Diseases in Nairobi, Kenya. Dr.Conrad's current research focuses on the transmission ecology of protozoal parasites that infect wildlife, humans, and domestic animals. With her students and collaborators, she is investigating how protozoal parasites are transmitted from land-based animal and human population to marine mammals and focusing on the detection and mitigation of biological pollution by zoonotic pathogen, such as Toxoplasma, Cryptosporidium and Giardia. Dr.Conrad is the Co-Director of the One Health Center of Expertise: Water, Animals, Food and Society in the UC Global Health Institute and is the Associate Dean for Global Programs for the School of Veterinary Medicine.
Laurel Gershwin, DVM, PhD, Diplomate ACVM, Professor, Service Chief (Immuology/Virology)

Dr.Gershwin received her DVM from UC Davis in 1971. In 1972, she completed an internship in small animal medicine and surgery at Angell Meorial Animal Hospital in Boston, MA. After two years in private practice, she returned to UC Davis to complete her PhD in Microbiology, with an emphasis in Immunology in 1979. The same year, she became a faculty member of the School of Veterinary Medicine. Dr.Gershwin became a Diplomate of the American College of Veterinary Microbiologists in 1980. Her research interests include IgE-mediated diseases in all species, host-pathogen interactions in bovine respiratory synctial virus infection, and vaccinology.
Sean Owens, DVM, Diplomate ACVP, Professor

Dr.Owens is a veterinary graduate of Colorado State University and, following an internship in small animal medicine and surgery, he completed a fellowship in small animal transfusion medicine at the University of Pennsylvania's PennAnimal Blood Bank. Dr.Owens completed his residency training in clinical pathology at UC Davis in 2004 and worked as a clinical pathologist with IDEXX Reference Laboratories, Inc. for 2 years prior to becoming faculty at UC Davis. His research interests include red cell compatibility issues, blood banking, and transfusion medicine. From 2013-2017, Dr. Owens served as the Associate Dean for Student Program in the UC Davis School of Veterinary Medicine.
Bill Vernau, BVMS, DVSc, PhD, Diplomate ACVP, Professor, Director of Diagnostic Laboratory Services


Dr.Vernau is a veterinary graduate of Murdoch University in Australia and completed his DVSc in clinical pathology at the University of Guelph in Ontario, Canada. He received his PhD at UC Davis. Dr.Vernau's research interests include the phenotypic characterization of hematopoietic neoplasia, diangostic clinical pathology with an emphasis on veterinary hematology and cytology, and the diagnostic assessment of cerebrospinal fluid.
Residents
Noa Safra, DVM, PhD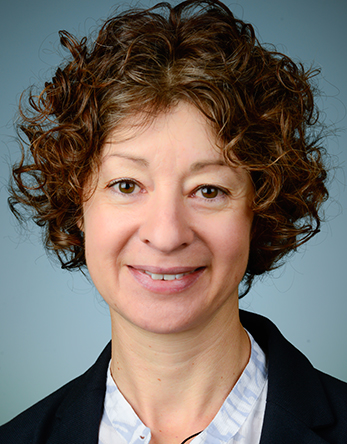 Dr.Safra graduated from the Koret School of Veterinary Medicine in Israel in 2000. After practicing in a small animal veterinary clinic for two years, she joined the Comparative Pathology Graduate Group at UC Davis in 2002. She graduated with a PhD in 2007 and continued to work as a postdoc. Her research focused on canine inherited disorders with a special emphasis on hypertrophic osterodystrophy, an autoinflammatory disease. Dr.Safra joined the Clinical Pathology service at the UC Davis Veterinary Medical Teaching Hospital as a resident in 2015.
Laboratory Management
Julie Burges, BS, MS, Laboratory Manager

Julie Burges grew up in Augsburg and Bremerhaven, Germany, but calls Savannah, GA home. She has worked on and off in the veterinary world since 1991. In 1995, she took a break from veterinary medicine and did a stint in the Air Force and Air Force Reserve as a nurse and command post controller. Upon deciding animals were much better patients than humans, she returned to her roots by working in both private practice and academia in Missouri. She began working for UC Davis in September of 2007 as an Assistant Supervisor for Small Animal Nursing. She joined the Transfusion Medicine team in September of 2008, where she was responsible for the day-to- day operations of the blood bank and its personnel. Burges is a member of NAVTA, Society for Veterinary Behavior Technicians, Veterinary Cancer Society, and the American Society of Veterinary Dental Technicians. Her career interests include Veterinary Emergency Preparedness and Idiopathic Aplastic Anemia in felines. She has been in laboratory management at the VMTH since 2010 and currently serves as the Laboratory Manager.
Danielle Carrade Holt, PhD, Research and Development Analyst

Dr.Carrade Holt manages research accounts for the laboratories, performs outreach marketing, and performs program and test development. She began in veterinary medicine in 2004, serving as Hematology/Chemistry Lead Technician and LEAN Team Technician at Idexx Reference Laboratories, Inc. In 2006, she started at UC Davis, studying seroprevalence of Anaplasma phagocytophilum in dogs from California, Washington and Oregon. In 2007, she transferred to work with Dr.Sean Owens, helping to establish the VMTH Transfusion Medicine Service and community-based canine blood donor program. Dr.Carrade Holt received her PhD in Comparative Pathology from UC Davis in 2012. Her graduate work focused on immunomodulation by equine mesenchymal stem cells and she has published extensively in the field.
Staff
Jeanne Brown, CLS
Jeanne Brown was employed in San Diego at a hospital laboratory and the UC Davis Medical Center before beginning her job at the VMTH in 1989. She has performed laboratory duties in every section of the Clinical Diagnostic Laboratories, but now primarily works in hematology and immunology/virology.
Lauren E. Camp, PhD
Lauren received her PhD in Ecology from UC Davis in 2016. Her PhD research focused on genetic characterization of raccoon roundworm, a zoonotic nematode, in North America. Lauren started working in the Clinical Diagnostic Laboratories Parasitology Lab in August 2017.
Kelvin Chand, MLS(ASCPi)CM
Kelvin Chand completed his Bachelors in Medical Laboratory Science at the Fiji School of Medicine in 2010. He started his career in veterinary clinical diagnostics at IDEXX in West Sacramento in 2013, working in their Immunology and Parasitology departments. Kelvin received his CLS license and ASCPi certification in 2014 and began at the VMTH Clinical Diagnostic Laboratories Hematology and Chemistry Laboratories in 2015.
Leontyne (Dyne) Hansing, BS
Dyne Hansing graduated in 1995 from UC Davis with a BS in Animal Science. She began her career at the VMTH in 1990 in Small Animal Nursing where she helped manage the canine blood donors. In 2008, she transitioned to the Transfusion Medicine service. Her passion is helping owners better communicate with and understand their canine companions.
Juliet Herrera, BS
Juliet Herrera earned her bachelor's degree in biology/physiology from San Francisco State University in 1985. From 1985 until 1994 she was a laboratory technician for Poultry Health Laboratories in Davis, California, producing vaccines and bacterins for large animals. Since 1992, Herrera has served as a hospital laboratory technician III in Microbiology.
Sasha Hickman-Beoshanz, BS
Sasha Hickman-Beoshanz graduated from CSU Fresno in 1994 with a BS in Animal Science. Prior to starting at the VMTH, she served as laboratory manager and IACUC chairperson at a biotech company that produced mono- and polyclonal antibodies. Sasha began at the VMTH in 1998 as a Large Animal ICU critical care technician. In 2011, she transferred to the Transfusion Medicine service where she is actively involved with blood banking for both small and large animals.
Gagandeep Kaur, BS, MLS (ASCP)
Gagandeep Kaur graduated from York College (New York) in 2016 with a BS in Clinical Lab Science, after which time she relocated to California. Gagandeep received her ASCP certification in October 2016 and started at the VMTH in Hematology & Chemistry in August 2017.
Benrie N. Leonor, BS, CLS
Benrie Leonor started his career after graduating with a B.S. in Medical Technology in the Phillipines. After serving 7 years in the government hospital in the Phillipines, he moved to the U.S. where he has worked in both human and veterinary laboratories, including IDEXX Reference Laboratories Inc. for more than 2 years, prior to joining the VMTH Clinical Laboratory Services.
Karen Pacheco
Karen Pacheco was employed in the Microbiology Lab at Woodland Healthcare prior to joining the UC Davis VMTH Chemistry Lab in 2006. In September 2011, she transferred to Central Lab Receiving, assisting in the development of this new service and providing processing support to the various units within Clinical Laboratory Services. Since 2014, Karen has been working in the VMTH Microbiology Lab.
Omar Sarno, BS, CLS
Omar received his BS in Medical Technology from University of Santo Tomas in the Phillippines. For more than 20 years, he worked in a human clinical laboratory as a generalist before entering the veterinary clinical laboratory field at Antech Labs in Irvine, CA. Omar started at the VMTH in 2012, working mainly in the Chemistry and Hematology. Additionally, he is cross-trained in Microbiology to perform anaerobic culture.
Mahrokh Shooshtari, MS, CLS
Mahrokh Shooshtari has worked in Hematology full time since 1999. Previously, she had a part-time position at the UC Davis and was affiliated full time with IDEXX Reference Laboratory Inc. for 11 years.
Marissa Simpson, BS
Marissa Simpson obtained a BS in Animal Science from Cal Poly – San Luis Obispo in 2005. Her emphasis and hands on experience with food animals, specifically cattle, guided her career path toward clinical diagnostics with jobs including: technician in bovine embryo transfer with Trans Ova Genetics, necropsy technician with experience in microbiology, parasitology and immunology at the Tulare branch of CAHFS. In 2007 she joined the staff at the VMTH in Microbiology. Simpson job duties include: isolating, identifying and performing susceptibility testing on aerobic and anaerobic organisms and supervising student lab assistants. She is also cross-trained in the immunology/virology service.
Christina Steckley, BA
Christina Steckley has worked in veterinary hospitals since the age of 16 in a variety of technical positions. She is a 2002 graduate of UC Davis. Steckley worked for two years at IDEXX before moving to VMTH Clinical Laboratory Services in 2004 where she serves primarily in the hematology laboratory.
Eva Tamez-Trevino, MD, MS, PhD
After working for 10 years in a research laboratory in Mexico, Eva Tamez-Trevino spent several years at the medical and dental school of the Autonomous University of Nuevo Leon, Mexico, as a lecturer to professional students. She currently works in the immunology and virology laboratories.
Heather Wiese, AS, BS
Heather Wiese earned her bachelor's degree at the University of California – Davis in 2003 and came to Clinical Laboratory Services in 2004. She has developed experience in both microbiology and immunology/virology. Since 2007, her work has focused on immunology and virology testing.