News, Announcements & Science Updates
CTSC Announcement: Freezerworks Biorepository Sample Management Software is Now Available
Freezerworks, a commercial biobanking software, is now available for use by faculty and staff who manage any type of biological samples at UC Davis.  The Freezerworks software can improve research sample management and overall quality of research through its full-featured sample tracking and freezer inventory programs.
Freezerworks sample management software is an important new resource for investigators across the UC Davis campuses. 
Additional information is provided in the CTSC Connections Newsletter (p.4). If you are interested in learning more about Freezerworks or how it could enhance your specimen management processes, please contact either Stephanie Soares sesoares@ucdavis.edu (916-734-7524) or Leslie Solis ljsnyder@ucdavis.edu (916-734-3475) at the CTSC Biorepositories Core Resource.
UC Davis Toxicology Students Recommend Research on the Air We Breathe When Land Burns
How do fire-suppression chemicals and pesticides affect wildfire smoke and the health of those who breathe it? UC Davis graduate students discovered that this question cannot be answered based on current scientific evidence and, in a review published in Current Topics in Toxicology, they recommend more studies on the compounds in wildfire smoke.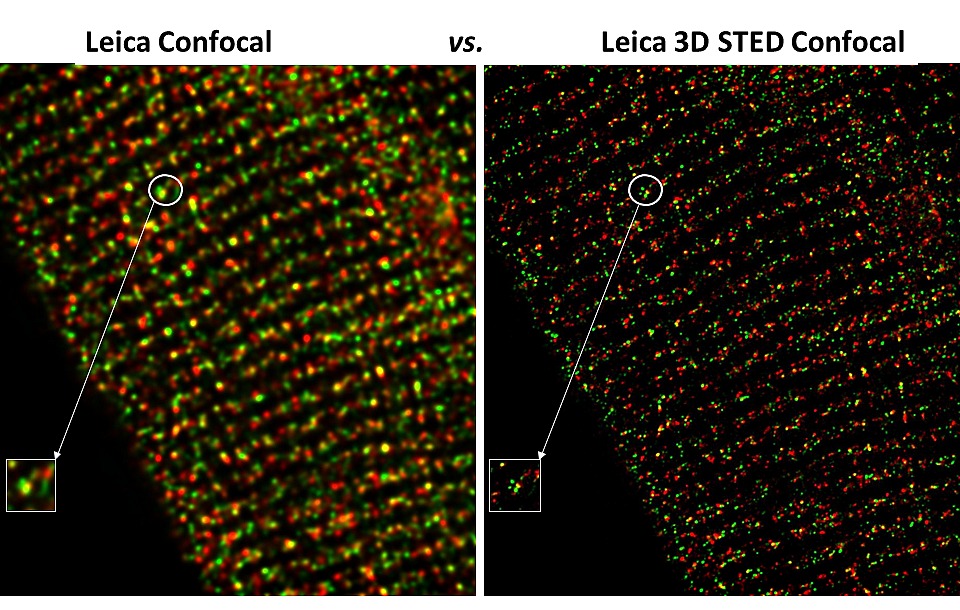 ---
UC Davis researchers uncover complex relationship between p53 and Rbm38 proteins
Scientists have long known the p53 protein suppresses tumors. However, a recent animal study by UC Davis researchers has uncovered a complicated relationship between p53 and another protein, Rbm38, highlighting how the body calibrates protein levels. Too much Rbm38 reduces p53 levels, increasing the risk of cancer. Too little Rbm38 allows p53 overexpression, causing premature aging. The study was published in the journal PNAS on Dec. 15.
---
2014 Biotech Times Magazine - Published by the UC Davis Biotechnology Program
The UC Davis Biotechnology Program's annual magazine, The Biotech Times, has just been published and is available online HERE.
Please take a look at some of the many activities that the Program is involved with, including ones that showcase our wonderful DEB (Designated Emphasis in Biotechnology) graduate students.  On the cover is last year's NIH/Biotech Fellows having fun during our annual training retreat in Napa. 
---
CVEC PhD Student Featured in Mosquito Research Foundation Newsletter
Mary Danforth, Chris Barker's PhD student in CVEC is featured in the Fall 2014 issue of Mosquito Research Foundation's newsletter.
---
NIAID Funding Newsletter
Featured articles include Biosafety Stewardship Month, Struggling with Foreign Clinical Regulations, and Microbiomes in HIV-1 Vaccine Responses.
Read the full issue online here.
---
New Chair and Vice-Chair Named for the Comparative Pathology Graduate Group
We are happy to announce that Dr. Patricia Pesavento has been selected as the new Chair of the Graduate Group in Comparative Pathology and Dr. Brian Murphy will be serving as the new Vice-Chair of the Graduate Group.
Dr. Pesavento is an active member in our group and has been an exceptional mentor since 2008. She is passionate about teaching and mentoring PhD students and will be a fantastic advocate for our group. Her research focuses on naturally occurring diseases of animals, the identification of novel viral pathogens in a variety of animal species and emerging diseases in animals in close interface with humans.
Dr. Pesavento received her PhD from Harvard University and her DVM from UC Davis. She is a board-certified Veterinary Pathologist. She has been at UC Davis since 1996 first as a Veterinary Student and most recently as a Professor in Pathology, Microbiology, and Immunology.
Dr. Murphy has been a member of our group since 2008 and has been a wonderful mentor to our students. He has been an active member of the Educational Policy Committee and he is very interested in high level scholarship and focused mentoring for our students. His research is focused on viral transcriptional regulation (especially retroviruses), viral latency and the relationship of virus-host cell interation to pathogenesis.
Dr. Murphy received his PhD and DVM from Washington State University. He is also a board-certified Veterinary Pathologist with special emphases on oral and bone pathology. He is an Associate Professor in Pathology, Microbiology, and Immunology.
---
Congratulations to the 2014-2015 UC Davis ARCS Scholars!
Brad Hobson, Pharmacology & Toxicology (Mentor - Pamela Lein)
Amir Kol, Comparative Pathology (Mentor - Dori Borjesson)
Patricia Gaffney, Comparative Pathology (Mentor - Christina Sigurdson)
---
NIH Report Warns of Looming Shortage of Physician-Scientists
The National Institutes of Health (NIH) released its much anticipated report of the Physician-Scientist Workforce Working Group into which several AAVMC representatives had critical input. Its findings reinforced the Association's position that DVMs are an overlooked, but critical component of the physician-scientist workforce.  Between 2008 - 2012, only 250 DVMs were funded by NIH, comprising only 3 percent of the biomedical research workforce.  The findings in this report will be a key part of AAVMC's continuing advocacy at NIH. The Working Group included AAVMC members, James Fox (MIT) and Susan VandeWoude (Colorado State).  In addition, Harry Dickerson (Georgia), Michael Lairmore (Davis), and Willie Reed (Purdue) served as Ad Hoc Subcommittee Members.
The full report can be found at http://acd.od.nih.gov/reports/PSW_Report_ACD_06042014.pdf
UC Davis School of Veterinary Medicine is committed to training the next generation of clinician researcher that will provide leadership in solving complex and pressing issues facing modern societies. Our faculty are committed to providing students at all stages of their career opportunities to participate in cutting edge research projects at the interface of animal, human and environmental health. Students are encouraged to access several integrated long-term research mentoring and training activities and advanced degree programs that facilitate access to the breadth of research opportunities available not only on UC Davis campus, but also nationally and internationally.
---
UCD SVM Study confirms mitochondrial deficits in children with autism
(SACRAMENTO, Calif.) — Children with autism experience deficits in a type of immune cell that protects the body from infection. Called granulocytes, the cells exhibit one-third the capacity to fight infection and protect the body from invasion compared with the same cells in children who are developing normally.
The cells, which circulate in the bloodstream, are less able to deliver crucial infection-fighting oxidative responses to combat invading pathogens because of dysfunction in their tiny energy-generating organelles, the mitochondria.
The study is published online in the journal Pediatrics.
"Granulocytes fight cellular invaders like bacteria and viruses by producing highly reactive oxidants, toxic chemicals that kill microorganisms. Our findings show that in children with severe autism the level of that response was both lower and slower," said Eleonora Napoli, lead study author and project scientist in the Department of Molecular Biosciences in the UC Davis School of Veterinary Medicine. "The granulocytes generated less highly reactive oxidants and took longer to produce them."
The researchers also found that the mitochondria in the granulocytes of children with autism consumed far less oxygen than those of the typically developing children — another sign of decreased mitochondrial function.
Mitochondria are the main intracellular source of oxygen free radicals, which are very reactive and can harm cellular structures and DNA. Cells can repair typical levels of oxidative damage. However, in the children with autism the cells produced more free radicals and were less able to repair the damage, and as a result experienced more oxidative stress. The free radical levels in the blood cells of children with autism were 1 ½ times greater than those without the disorder.
The study was conducted using blood samples of children enrolled in the Childhood Risk of Autism and the Environment (CHARGE) Study and included 10 children with severe autism age 2 to 5 and 10 age-, race- and sex-matched children who were developing typically.
In an earlier study the research team found decreased mitochondrial fortitude in another type of immune cell, the lymphocytes. Together, the findings suggest that deficiencies in the cells' ability to fuel brain neurons might lead to some of the cognitive impairments associated with autism. Higher levels of free radicals also might contribute to autism severity.
"The response found among granulocytes mirrors earlier results obtained with lymphocytes from children with severe autism, underscoring the cross-talk between energy metabolism and response to oxidative damage," said Cecilia Giulivi, professor in the Department of Molecular Biosciences in the UC Davis School of Veterinary Medicine and the study's senior author.
"It also suggests that the immune response seems to be modulated by a nuclear factor named NRF2," that controls antioxidant response to environmental factors and may hold clues to the gene-environment interaction in autism, Giulivi said.
---
Katherine Watson Selected as 2014 Max Kleiber Graduate Research Prize Winner
This prize is awarded annually in recognition of the most outstanding dissertation in the areas of nutrition and metabolism, and emphasizes the belief that the recipient has demonstrated superior scholary achievement and promise in research. Ms. Watson was selected as the 2014 recipient for this award in recognition of her outstanding dissertation in the areas of nutrition and metabolism.  The award also carries a $1,000 award.
Ms. Watson also received the 2014 Loren D. Carlson Prize in Physiology earlier this year.
---
EPA Grants $800K to study impact of chemical exposures
The U.S. Environmental Protection Agency recently awarded $800,000 to scientists in Professor Pamela Lein's laboratory as part of $3 million in grants to research institutions to better understand how chemicals interact with biological processes and how these interactions may lead to altered brain development. The studies are focused on improving EPA's ability to predict the potential health effects of chemical exposures.
Lein – a developmental neurobiologist and neurotoxicologist in the UC Davis School of Veterinary Medicine –explains that this particular project will seek to identify adverse outcome pathways (AOPs) for chemicals that cause developmental neurotoxicity by interfering with thyroid hormone signaling. An AOP is a model which predicts the connection between exposures and the chain of events that lead to an unwanted health effect.
---
CTSC Scholar Meets With Congress
VETERINARIAN MORTEZA ROODGAR, a UC Davis graduate student in comparative pathology and CTSC T32 scholar, is in search of a silent threat lurking in the bodies of 2 billion people. The threat is tuberculosis (TB), and Roodgar is working to develop a more efficient means of diagnosis.
---
Kate Watson Awarded Carlson Prize in Physiology
Congratulations to Katherine (Kate) Watson on receiving the 2014 Loren D. Carlson Prize in Physiology! The award is the highest honor that the Molecular, Cellular and Integrative Physiology (MCIP) Graduate Group bestows upon a graduate student who demonstrates superior scholarly achievement and promise for teaching and research in physiology.
Watson managed research labs for both the Department of Surgery at UCDMC and the Department of Biomedical Engineering at UC Davis after receiving her B.S. in Neurology, Physiology and Behavior from UC Davis.  In 2014 she received her Ph.D. in Molecular and Cellular Integrative Physiology as part of the Veterinary Scientist Training Program (VSTP) that enables students at the School of Veterinary Medicine to graduate with dual DVM and PhD degrees. She is scheduled to graduate from veterinary school in 2016.
"My focus as a veterinary scientist training fellow is to engineer solutions that promote non-invasive diagnostic and therapeutic techniques to advance both animal and human health," Watson said. "By having a foothold in both research and medicine, I hope to enhance communication between physicians, veterinarians and researchers to improve global health initiatives."   
As a graduate student in Katherine Ferrara's lab, Watson's work focused on the use of therapeutic ultrasound to induce mild hyperthermia and tissue ablation within solid tumors to enhance chemotherapeutic accumulation and efficacy.
Watson's dedication to research is balanced by her commitment to family and community outreach. In addition to coaching/refereeing soccer for her twin 6 year-old boys, she founded the School of Veterinary Medicine Radiology Club to enhance the diagnostic skills of veterinary students, serves as SCAVMA Vice President, and is an advocate for women in Science, Technology, Engineering and Mathematics (STEM). 
The award comes with a prize of $3,000, a certificate commemorating the Prize, and Watson's name will be inscribed on the Carlson Prize plaque displayed in the Carlson Library. It will be announced at the Graduate Studies commencement in June.
---
Matthew Mellema Receives AAVMC/ZOETIS National Teaching Excellence Award
The Association of American Veterinary Medical Colleges (AAVMC) announced today that Dr. Matthew Mellema from the University of California, Davis School of Veterinary Medicine is the recipient of the 2013 AAVMC Distinguished Teacher Award, presented by Zoetis. The honor is considered the most prestigious national teaching award in veterinary medicine.

Dr. Mellema is an assistant professor of emergency and critical care at UC-Davis, where he has taught since 2007. He will receive the award during the AAVMC's 2014 Annual Conference in Alexandria, Virginia, on Friday, March 14, where he will also share his approach, experiences and teaching philosophy with more than 200 conference attendees, including veterinary college deans, faculty and associated dignitaries from throughout the United States and the world.
 
The AAVMC Distinguished Teacher Award recognizes excellence in professional veterinary medical education and is presented to an educator whose sustained record of teaching excellence and ability, dedication, character and leadership has contributed significantly to the advancement of the profession.
---
60 Minutes Television Covers CCRC Research
Kimber Stanhope Researches Dietary Sugars: Consequences of fructose consumption not so sweet
PIONEERING STUDIES by nutritional biologist Kimber Stanhope conducted with the Clinical and Translational Science Center (CTSC) are revealing new information about the metabolic effects of sugar consumption, and point to a possible cause-and-effect relationship between fructose intake and cardiovascular disease. Stanhope anticipates that findings from a study she conducted in 2005, and an ongoing investigation that will continue through 2015, may provide important new information for revised nutritional guidelines for safe upper limits of sugar consumption. 
Research studies that Stanhope and her colleagues have published in scientific journals attracted the attention of CBS television's 60 Minutes program. Producers at 60 Minutes dispatched a news crew to the CTSC Clinical Research Center (CCRC) at the Sacramento VA Medical Center to observe research subjects participating in Stanhope's current study.
---
Dr. Paul Russell honored with 2013 Zoetis Excellence in Research Award
Dr. Paul Russell received the 2013 Zoetis Excellence in Research Award at a faculty reception on Oct. 30th. He was recognized for innovative study aimed at understanding mechanisms underlying glaucoma, a clinically prevalent eye disease in both humans and companion animals. 
As a researcher in the Department of Surgical and Radiological Sciences at UC Davis School of Veterinary Medicine, Dr. Russell focuses on determining how biophysical cues of topography and substrate stiffness contribute to the disease process. His seminal findings have revealed how extracellular matrix influences ocular outflow pathways essential for drainage of the eye. He has cleverly fabricated synthetic matrices that model the stiffness of the normal and glaucomic extracellular matrices, which are valuable for identifying new therapies. Dr. Russell's work has been supported by the National Institutes of Health and he has published more than 150 articles. 
Dr. Russell earned his Ph.D. in molecular biophysics and biochemistry from Yale University in 1975. After a productive research career at the National Eye Institute of the NIH and two years at the University of Wisconsin, in 2009 Dr. Russell joined the faculty at UC Davis. 
The Zoetis Excellence in Research Award was previously known as the Pfizer Award for Research Excellence. The award fosters innovative research on which the scientific advancement of the veterinary profession depends, by recognizing outstanding research effort and productivity. Nominees must be faculty members of the College of Veterinary Medicine or a nationally recognized teaching/research hospital, and the recipient's research accomplishments conducted within the past three years. Nominees are typically the principal investigator in a research program that has attained or is likely to attain national recognition. Zoetis works with leading scientists and research institutes to identify and address the most pressing challenges facing animal health today.
---
Dr. Munashe Chigerwe recognized for outstanding teaching
Executive Associate Dean John Pascoe awards Dr. Munashe Chigerwe the 2013 SVM Distinguished Faculty Teaching Award.
Dr. Munashe Chigerwe received the 2013 SVM Distinguished Faculty Teaching Award at a faculty reception Oct. 30th for excellence in teaching and student mentoring, sustained efforts in planning and implementing the new professional curriculum, and contributions in educational scholarship.
In accepting the honor, Chigerwe said: "I'm really humbled; I've learned so much from all of you. I come from a country where the village is so important. I consider you a good village. Thank you so much."
Dr. Chigerwe is an assistant professor of food animal medicine and surgery. He received his BVSc from the University of Zimbabwe in 2001 and MPH and PhD degrees from the University of Missouri before joining our faculty in 2009. He is a Diplomate of the American College of Veterinary Internal Medicine.
He has proven an exceptional instructor in didactic and clinical teaching settings, receiving the Favorite Large Animal Clinician and Favorite Teacher Awards in 2010 and the Favorite Large Animal Clinician and Favorite Faculty Awards in 2011. Student commentary highlights two important qualities: one focused on student learning and the other on student welfare. Dr. Chigerwe emphasizes mechanistic understanding rather than memorization. He understands what motivates students in terms of teaching style, tests, and studying and his content is always presented clearly and concisely, is easy to follow, with pictures relevant to the topic.
Students comment how well he connects with them, calling on them by name in class, and how his story-telling breaks are not only relevant to veterinary medicine, but to life in general. His interest in student learning has led to a research focus determining the learning skill approaches that students use and the relationship between these skills and curricular design.
Dr. Chigerwe has been actively engaged in the planning, implementation, and teaching of the new professional curriculum, serving as a member of the Curriculum Development Steering Committee (2008-2010) and the Curriculum Committee (2010-2013). He has led the development of content in livestock medicine and surgery for both the Large Animal Stream and Livestock Emphasis.