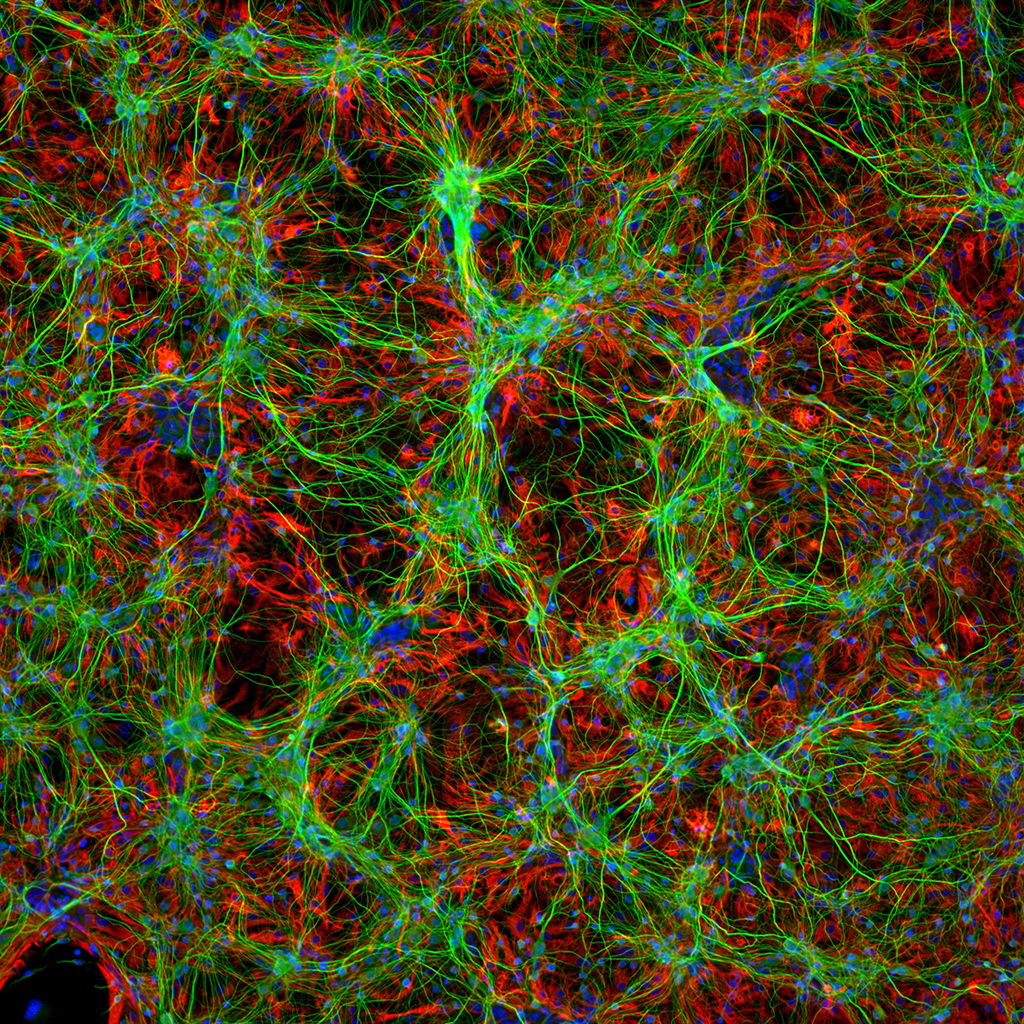 Research Help
Hippocampal neurons (green) form elaborate network connections in the presence of atrocities (red). Such cultures are being used by SVM researchers investigating chemicals that elicit seizures and discover novel therapeutic interventions (image from the Pessah laboratory). Select image for larger image
The SVM Office of Research is a service unit within the School of Veterinary Medicine which assists faculty, graduate and veterinary students and research staff with their research programs.
Services provided by our office include assisting in identifying sources of funding for both extramural and intramural research, as well as providing advice on the preparation and submission of application materials.
Need help finding a publication?  Click here for PubMed
Submitting a grant?  Click here for Cayuse, the UC Davis Campus grant proposal submission system.
Changes and Tips for Completing New NIH Forms - Added 01/25/2018
Questions about Effort Commitment? Visit the Extramural Funds Accounting page for instructions and calculators, or visit the Sponsored Programs Office (SPO) website for current requirements related to PI minimum effort and effort commitment.
Detailed application instructions for grants, contracts, material transfer agreements and patents can be found here.
Wondering who to call for a Business Contract or Patent Application? Visit the Onboarding Essentials page for phone numbers, web links and more.