This award honors individuals or organizations whose exemplary service to the school as volunteers, professionals or advocates has enriched the school's programs and enhanced its teaching, research and/or service missions. Consideration is given to alumni, emeriti or friends who have made major contributions of time, leadership, financial or promotional support to further the mission of the school.

The following recipients of the 2017 Distinguished Service Award recipients were honored at the Fall Faculty Reception on September 28.
Dr. Jim DeLano is recognized for his sustained, stellar contributions to the four-year Professional Skills course in the DVM curriculum. Enlisted by Dr. Jim Clark as a volunteer in 2010, DeLano has steadfastly contributed his expertise in communication and business practices to our professional students. 
With over 25 years of practice experience, Delano has developed excellent client communication and business skills. He contributes more than 40 hours annually with 3rd year students on business skills, including review of comprehensive personal business plans developed by each student. In VET440 (Business & Communication Skills Block), he leads the mock salary negotiation laboratory session, which requires recruiting a team of veterinarians to role play as 'employers'. Motivated by a strong desire to support the success of our future veterinary colleagues, DeLano is an enthusiastic champion cultivating these important practice skills in our graduates.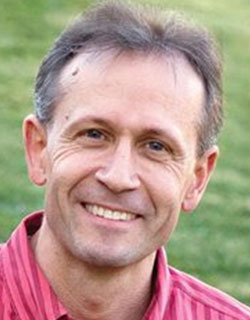 Ms. Barbara Kerr receives the UC Davis School of Veterinary Medicine's 2017 Distinguished Service Award in recognition for her outstanding service as a member of the Dean's Leadership Council, an advisory and advocacy board for the school. As an integral member of the Council since 2010 she has contributed her time, knowledge, leadership skills, and passion for program planning and philanthropic initiatives. Building upon her organizational design expertise she assisted the council in evolving and further defining the council's purpose and structure in context to the upcoming capital campaign. Kerr has recently accepted the position of volunteer chair for the school's Veterinary Medical Center Campaign. In this new role she will work with the school's leadership and development team on campaign initiatives and represent the school on the UC Davis Foundation's Global Campaign Leadership Council, part of the university's comprehensive campaign.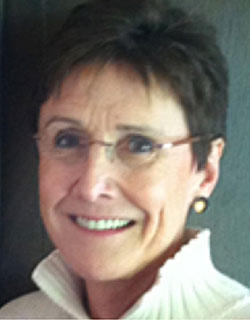 Past recipients