The UC Davis/UCDHS Staff Assembly Scholarship Committee offers scholarships to UC Davis career staff and their dependents in both Davis and Sacramento.  Through this program, career staff receive funding to continue their education in Associate, Bachelor, or graduate degree programs at community colleges, state colleges, universities (public or private) and professional schools as well as to pursue professional certificates for personal/professional development.
Kathi will use her scholarship to pay for the Certified Research Administrator examination.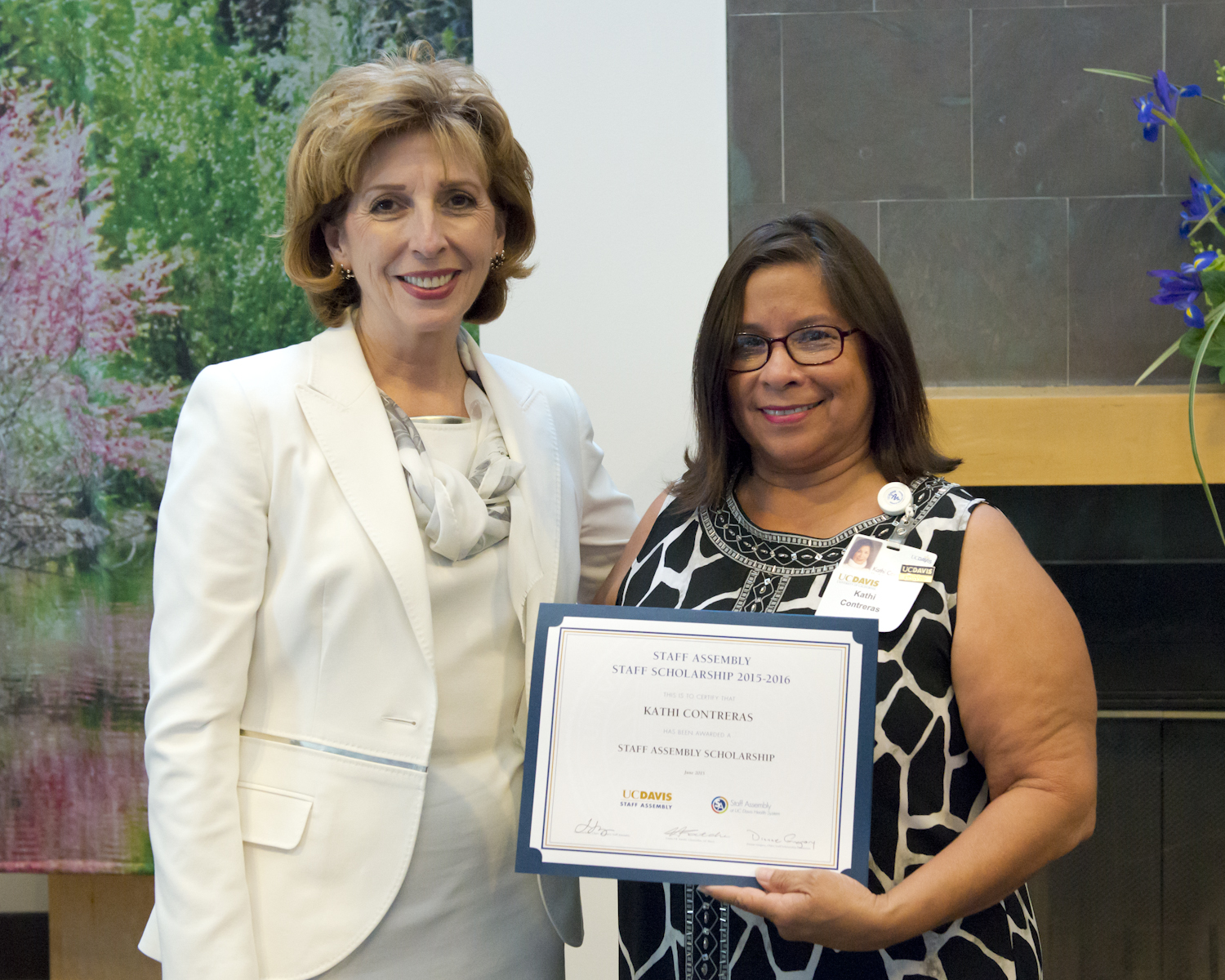 Dawn is completing her PhD in Educational Leadership through University of the Cumberlands.