Contact
Camelid Medicine Service
Telephone
(530) 752-0290
Location
UC Davis Health Science District\
VMTH
1 Garrod Drive
Davis, California
Camelid Medicine Service
Welcome to the Camelid Medicine Service at the UC Davis Veterinary Medical Teaching Hospital. A dedicated team of professionals in the VMTH's Large Animal Clinic provide a wide range of advanced clinical activities and procedures for camelids (llamas and alpacas). The team is comprised of board-certified faculty veterinarians, resident veterinarians who are training to be specialists under the faculty's tutelage, highly-trained technicians and patient care specialists, as well as senior students of the top-ranked UC Davis School of Veterinary Medicine. Together, this team will work together to achieve the optimal outcome for your camelid's needs.
Each winter, UC Davis hosts a Camelid Symposium in conjunction with the California Alpaca Breeders Association. The two-day seminar draws participants from throughout the western United States and beyond. Guest speakers include experts from camelid medicine and the camelid industry. The seminar is broken down into three tracks (basic owner, advanced owner and veterinary), so there's something for everyone with a love of camelids. CE credit is available for veterinarians and veterinary technicians in the veterinary track. We welcome you to join us each January on the campus of the UC Davis School of Veterinary Medicine.
---
Clinical Activities and Procedures
The Camelid Medicine Service has a wide range of clinical activities and procedures available to camelid owners and ranchers. From routine maintenance to advanced surgical procedures, the Large Animal Clinic is able to assist your camelids.
Routine procedures provided by the Camelid Medicine Service include:
Vaccinations

Dewormings

Castrations

Toenail trimmings
Advanced procedures provided by the Camelid Medicine Service include:
Cria Medicine

Critical and Intensive Care

Dentistry

Emergency Care

Lameness Evaluation

Medicine

Reproduction

Surgery
The Camelid Medicine Service allows SVM students the opportunity to gain valuable experience in handling and treating llamas and alpacas. With the majority of large animal cases seen by students being horses and cows, the opportunity to work with camelids is a unique and important experience for our soon-to-be veterinarians.
---
Faculty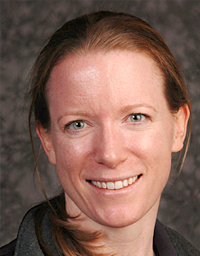 Julie Dechant, DVM, MS, DACVS, DACVECC