Future Veterinary Medical Center
See what the future of Veterinary Medicine will look like at UC Davis.
Celebrating our Alumni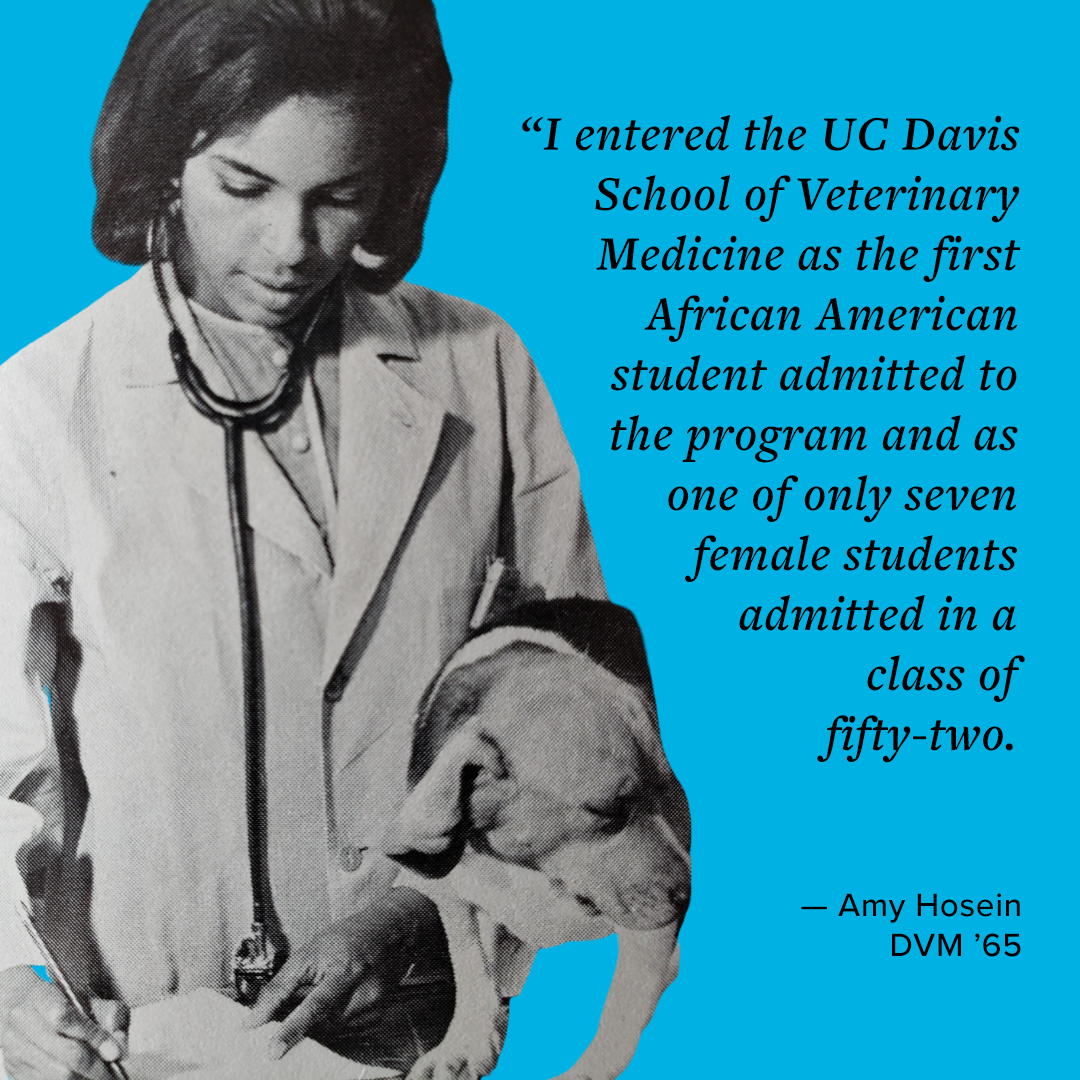 We recently launched a new Instagram series celebrating our diverse alumni. View the latest post featuring Amy Hosein, DVM '65.
Featured Video
Dean Michael Lairmore shares his vision for a Veterinary Medical Center where clinicians, scholars, and veterinary students collaborate in integrated teams to advance the health of animals, people, and our environment. This facility, which focuses on healing, innovation and discovery, will be the world's premier veterinary facility.