DVM Admissions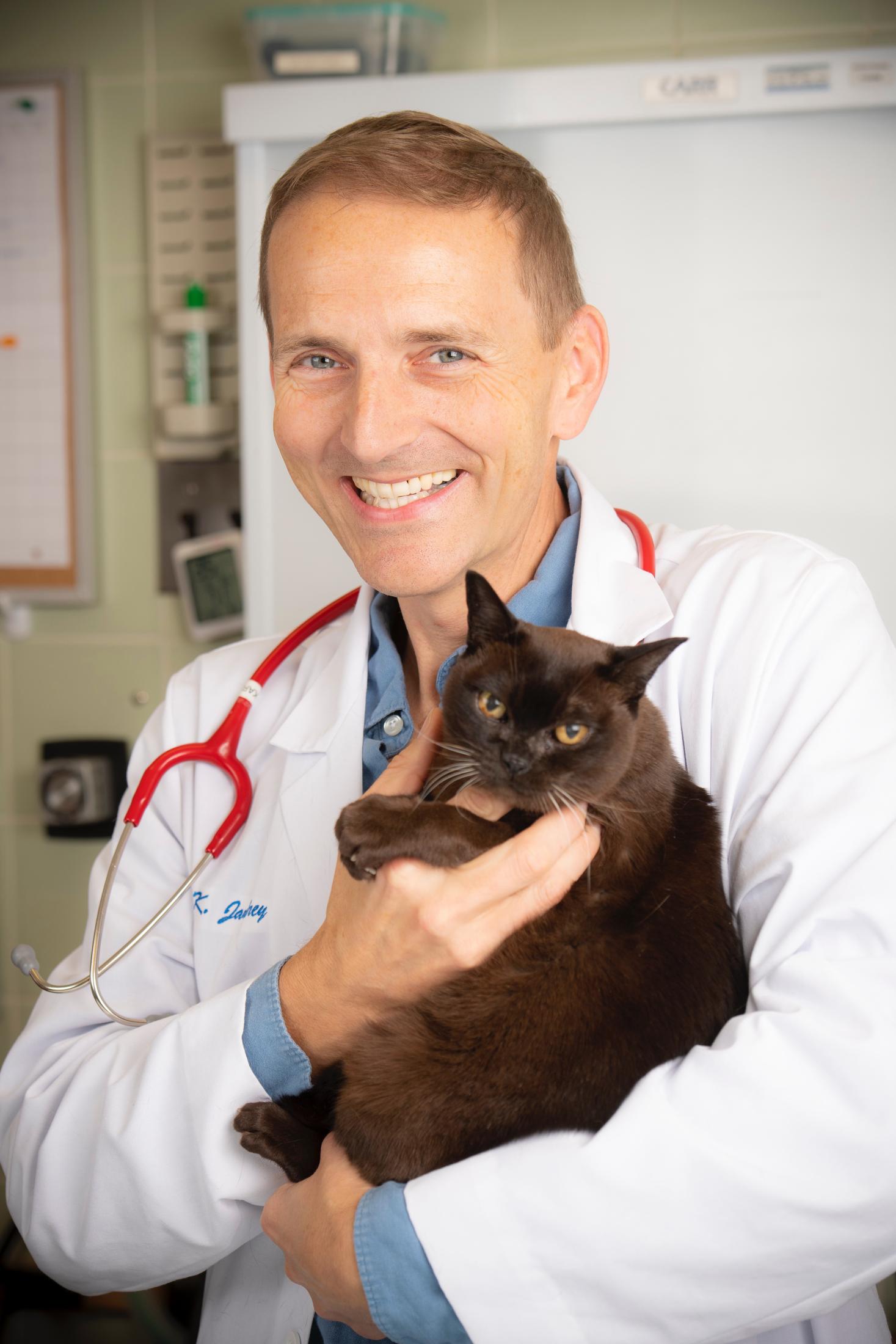 Thank you for your interest in the School of Veterinary Medicine at the University of California, Davis. This is a very exciting time to consider veterinary medicine as a career. As the opportunities in veterinary medicine continue to expand and evolve, you will never find a dull moment in any facet of this wonderful profession. The opportunities at UC Davis to study with the thought leaders, book authors, One Health game changers, research and discovery champions, and clinical specialists will present new avenues and challenge you to redesign your path and future role as a health professional.  

Our education will prepare you for every facet of critical thinking, problem solving, and life-long learning. With a well-honed blend of basic and clinical science, our challenging curriculum blends educational styles from traditional lectures to small group inquiry, as well as experiential laboratories both on campus and out in the world. It will be one of the most difficult yet rewarding four years of your life.  

Someone once said that nothing worthwhile is easy. I know that my veterinary education was, and still is, the hardest thing I have yet to complete. I continue to learn every day from my faculty and staff colleagues, students, patients and the humans to whom they are attached. Because of my training, friendships, and professional rewards, I am reminded every day that I made the right choice. I am very lucky to help humanity and feel good about every experience.  

Please read through the extensive DVM Admissions information on our website as it will answer the majority of your questions. You will find the FAQ section particularly helpful. If you would like to tour our Veterinary Medical Teaching Hospital, visit their website.  

Please feel free to contact us if you have specific questions. My team and I look forward to receiving your application and considering you for admission to our DVM program in the near future. 

 

 
Application Process & Timeline
Online Application: All applicants must apply through the Veterinary Medical Application Service (VMCAS) at www.aavmc.org. VMCAS applications are available online January 22, 2020 (paper applications are not available). The deadline to submit your application to VMCAS is September 15 @ 8:59 pm (PST); however, VMCAS strongly recommends that you e-submit your application and have all transcripts and letters of recommendations sent early in order to allow time for the verification process.

We will communicate with you via your UC Davis School of Veterinary Medicine Applicant Portal once your application has been verified by VMCAS and imported into our system. Visit the AAVMC.org website for instructions on submitting your application and supporting documents.

Step 1:  Start your VMCAS application early. You have ample time (four months) to complete the application and submit all supporting documents by the September 15 deadline. Submit your VMCAS application online no later than September 15 at 8:59 pm (PST).  Make sure you read all of the instructions very carefully and ensure your Letters of Recommendations (eLORS), transcripts and GRE (VMCAS school code 4804) will arrive at VMCAS no later than September 15. VMCAS will not accept late documents.

Step 2: Take the General GRE test (if you haven't already) no later than August 31, 2020 and have your scores delivered electronically to VMCAS school code 4804 (do not use the general UC Davis school code) no later than September 15. We advise that you do not wait until the last minute to take the GRE as deadline extensions are not granted. Check your VMCAS portal to make sure that your GRE scores have been received before the deadline. If the deadline is near and you don't see your scores posted, contact ETS and have them sent again. You may take the GRE as many times as you wish. We will use your highest quantitative score for purposes of evaluating you for admission.  You must also take the verbal and analytical writing sections of the examination. These scores may be used in evaluating your application. The average quantitative GRE score for those applicants admitted for the fall 2019 is the 72nd percentile.
Step 3:  After the September 15 deadline, we will start importing applications considered "verified" by VMCAS.  Once imported, applicants will be sent an email with instructions to set-up their Applicant Portal, complete the secondary application and pay the $60 processing fee. The UCD supplemental application is due October 15.
*Step 4:  Selection of 240 interviewees - (See below for newly implemented selection process)

Step 5:  Interview MMI (Multiple Mini Interview) and denied admission messages will be posted to your Applicant Portal by mid-November.  

Step 6:  MMIs (by invitation only) will take place in early December at the UC Davis SVM.  Interview days will include your MMI circuit, school information presentations and tours of the facilities. These are the only dates interviews will be held.   

Step 7:  At the conclusion of the MMI interview process, all applicants will be ranked based on their MMI scores. Admission will be offered to applicants based solely on their MMI rank. Admissions Committee meets to discuss MMI results. An initial ranked list of the top candidates based on anticipated class size (offer admission) and then next candidates (waitlisted) will be discussed with the Dean.

Step 8:  Accept, deny and waitlist notices will be posted to Applicant Portals by the end of January.
Step 9:  Waitlisted applicants will be offered admission as accepted applicants decline their position.

Step 10:  All accepted applicants must either decline or accept admission offers by April 15.

Final step:  Start your DVM education in August
---
*The selection of interviewees is a two-step process:
 
1.) The Admissions Committee will rank your application based on your GPAs (most recent 45 semester units/68 quarter units & overall VMCAS science GPA), highest quantitative GRE score, and three letters of recommendation.
 The top 180 applicants will be invited for interview based on their rank.
 These top 180 interviewees will be comprised of the top 10% of the non-resident applicant pool (approximately 50 applicants) and the top 25% (approximately 130) of California applicants.
2.) The next 180 applicants (California only) in rank order (based on the above factors) will be reviewed by the School's Admissions Committee.   
The application review will include: Veterinary and other animal experiences, research opportunities,

VMCAS essay questions & UCD SVM personal statement,

letters of recommendation, leadership and community service, education, 

life experiences,

and motivation for a veterinary career.
The Admissions Committee will select the remaining 60 interviewees from the holistic application review.
Six applicants will be placed on the interview wait list.
---
NEW VMCAS Contact Information
Student & Advisor Hotline: (617) 612-2884
VMCAS Fax: (617) 612-2051 VMCAS Email Address: vmcasinfo@vmcas.org
VMCAS Mailing Address (Send transcripts only. The VMCAS application including VMCAS letters is submitted electronically)
VMCAS – Transcripts
P.O. Box 9126
Watertown, MA 02471