Contact
Equine Medical Emergency, Critical Care and Neonatology Service
Telephone
(530) 752-0290
Location
UC Davis Health Science District
VMTH
1 Garrod Drive
Davis, California
Equine Medical Emergency, Critical Care and Neonatology Service
Welcome to the Equine Medical Emergency, Critical Care and Neonatology Service at the UC Davis Veterinary Medical Teaching Hospital. We provide 24-hour access to specialized emergency and intensive care management of all equine medical emergencies 365 days/year.
Board-certified surgeons and internal medicine specialists, who are focused on emergency, critical and neonatal care, direct and supervise the care of patients. Resident veterinarians, technicians and veterinary students are part of the cooperative effort involved in managing these patients.
A fully staffed surgical team, including board-certified surgeons and anesthesiologists, is on stand-by 24-hours/day for surgical emergencies. Specialists in other disciplines such as orthopedics, neurology, reproduction, ophthalmology and cardiology are always available to assist in the diagnosis and management of multi-system disease or complicated conditions.
Clinical Activities and Procedures
Medical Emergency
The VMTH offers the highest level of emergency and critical care available. We have a full range of experienced, board-certified veterinarians, supported by skilled nurses and veterinary students and a fully equipped, technologically advanced facility. Some of the life-threatening conditions managed by our dedicated team of emergency clinicians and nurses include:
Colic

Lacerations

Fractures

Respiratory difficulty

Colitis (diarrhea)

Dystocia (foaling difficulty)

High-risk pregnancy

Foal diseases

Neurological conditions
The Equine Emergency team rapidly evaluates critically-ill horses to determine the severity of the problem and provide stabilization, treatment and diagnostic testing.
Decisions regarding treatment are always made with the goal of optimizing patient outcome while respecting the resources and expectations of the client.
Our emergency faculty and resident veterinarians carefully evaluate patients to reach an accurate diagnosis and determine the best approach to treating the problem. If surgery is judged to be the best treatment option for the patient, our board-certified surgeons provide the most advanced surgical techniques available.
Critical Care
Board-certified faculty and resident veterinarians work with a team of certified veterinary technicians on the equine ICU patient care team to provide constant supervision and critical care monitoring for hospitalized horses.
Monitoring and diagnostic technologies are available at all times and include routine blood and body fluid analysis (including blood gas and electrolyte measurements), ultrasonography, electrocardiogram monitoring, blood pressure monitoring, colloid oncotic pressure and osmolality measurements, central venous pressure monitoring, pulse oximetry, and cross-matching for blood transfusions.
These capabilities supplement the in-depth clinicopathological assessment and diagnostic testing services available through the Clinical Pathology Laboratory of the VMTH.
Neonatology (Foal Medicine)
Some of the most critically ill patients treated at the VMTH's Large Animal Clinic are the neonatal foals. Care of these patients is provided by our team of dedicated and highly trained faculty and resident veterinarians, and patient care specialists. The intensive management and supportive care of these foals is provided in a specialized intensive care unit, the Lucy Whittier Neonatal ICU. Customized stalls are used to pad and support sick foals, allowing around-the-clock care under the watchful eye of the mare in an adjoining stall.
---
Faculty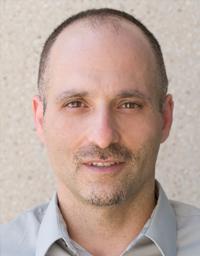 Gary Magdesian, DVM, DACVIM, DACVECC, DACVCP, CVA
Chief of Service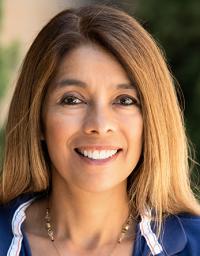 Monica Aleman, MVZ, PhD, DACVIM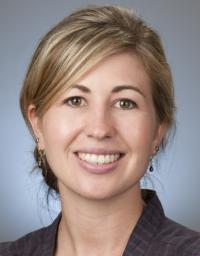 Emily Berryhill, DVM, DACVIM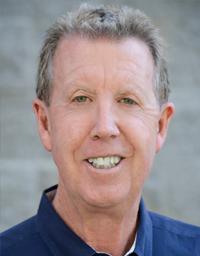 John Madigan, DVM, MS, DACVIM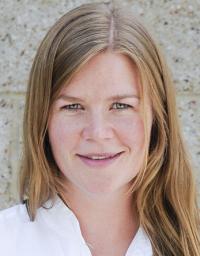 Fiona Wensley, BVM&S, MRCVS, DACVIM
---
​​​​​​​​​​

Frequently Asked Questions
How can I prepare for an emergency?

Keep your veterinarian's phone number by every phone. Find out which veterinarian should be called if your regular veterinarian is not available. Have access to a horse trailer in case your horse needs to go to a veterinary hospital. Arrange for help from friends or neighbors in case of emergency. Make a first-aid kit.

What are some problems that should concern you?

Wounds; diarrhea; colic; difficulty breathing; lameness; depressed attitude; bleeding; not eating; swelling; straining to urinate or defecate; eye problems; red, white or blue gum color; foaling difficulties; seizures; and paralysis or lack of coordination.

When should I call my veterinarian to treat a wound?

If there is a lot of bleeding, swelling or pain; if the wound is all the way through the skin (full thickness); if there is a puncture wound; if the wound is near a joint, on the head, near the eyes or over the chest or belly; if the wound is dirty; if you can see muscles, tendons or bones; or if the horse is lame, depressed or off feed.

What is colic and what are the signs of colic?

Colic is a term to describe abdominal pain. There are many signs associated with colic, but some common signs are pawing, rolling, kicking at belly, looking at sides, lying down stretching, not eating, and not passing manure.

What should I do if my horse has colic?

Call your veterinarian immediately. Remove feed, although usually water is okay. Try to keep your horse from injuring itself but keep yourself safe. Do not give any treatments without consulting your veterinarian.