Contact
Equine Surgical Emergency and Critical Care Service
Telephone
(530) 752-0290
Location
UC Davis Health Science District
VMTH
1 Garrod Drive
Davis, California
Equine Surgical Emergency and Critical Care Service
Welcome to the Equine Surgical Emergency and Critical Care Service at the UC Davis Veterinary Medical Teaching Hospital. The service is dedicated to emergency and critical care needs of equine patients. The service provides 24-hour access to specialized emergency surgery and intensive care management of colic, trauma, and orthopedic emergencies. The integration of experienced and knowledgeable clinicians, veterinary technicians and students in a fully equipped and technologically advanced facility raises the standard of care for these critically-ill horses.
Board-certified surgeons direct and supervise the care of emergency and critical care patients. Resident veterinarians and veterinary students are part of the cooperative effort involved in management of these patients. A team of certified veterinary technicians provides constant supervision and critical care monitoring for hospitalized horses at a ratio of one veterinary technician for every two critical care patients, 24-hours a day.
A fully-staffed surgical team, including board-certified surgeons and resident veterinarians, is on stand-by 24-hours per day for surgical emergencies. Board-certified anesthesiologists provide optimal anesthetic management of these critical surgical patients. Specialists in allied disciplines, such as equine medicine, reproduction and radiology, are always available to assist in the diagnosis and management of multi-system disease or complicated conditions. Diagnostic imaging is available through the Diagnostic Imaging Service and the Large Animal Ultrasound Unit; blood typing and cross matching is performed in the hematology laboratory; and a full service diagnostic laboratory provides in-depth clinicopathological assessments.
The VMTH is proud to showcase the development of the Equine Surgical Emergency and Critical Care Service. By increasing the standard of care for emergency and critical care cases, this service enhances and expands the specialized veterinary resources available to equine patients, clients and referring veterinarians throughout California and neighboring states.
---
Clinical Activities and Procedures
Surgery
Several board-certified equine surgeons are available 24-hours-a-day to treat your horse. Wide ranges of soft tissue, internal and orthopedic surgeries are performed on horses at the VMTH. Our surgical faculty and resident veterinarians will immediately evaluate, diagnose, and if necessary, perform surgery on your horse if an emergency should arise. Our surgeons provide the most advanced surgical techniques available, including minimally-invasive approaches such as arthroscopy, laparoscopy, thoracoscopy, lithotripsy, and endoscopic laser surgery. Decisions regarding the surgical approaches and techniques to be used, either traditional or minimally invasive, are always made with the goal of optimizing patient outcome.
Advanced Fracture Repair
Orthopedic injuries can be devastating to large animal patients. In addition to traditional fracture repair techniques, our equine surgical specialists use state-of-the-art advanced orthopedic techniques. These include pioneering the use of the Accu-trak screw in horses and applying the advantages of the locking compression plate to fracture repair. These techniques minimize irritation to nearby structures, while maximizing repair strength and improving the healing response. Our orthopedic surgeons are continually seeking new ways to improve the success rate and outcome for horses with these life-threatening injuries.
Anesthesia and Pain Management
Safe anesthesia of large animal patients requires a comprehensive and customized approach to each patient. Our experienced team of board-certified anesthesia clinicians and technicians determine the best approach for each patient by combining pain management strategies with up-to-date techniques and individually-managed recoveries. This innovative group anesthetizes a wide variety of large animal species and provides invaluable expertise for the management of chronic or severe pain in non-anesthetized patients throughout the hospital.
---
Faculty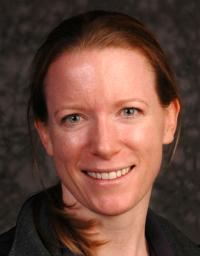 Julie Dechant, DVM, MS, DACVS, DACVECC
Chief of Service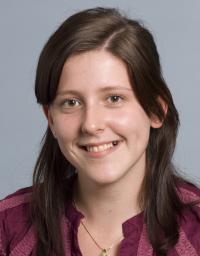 Isabelle Kilcoyne, MVB, DACVS