Latest Internal Hospital / VMC Updates
VMTH PERSONNEL:
As the VMTH transitions to the Veterinary Medical Center, we want to ensure that faculty, staff, and students know the latest updates. The most current information on the project and other important hospital news will be regularly updated on this page. If you have any questions regarding the VMC and its impact on your area, please speak to VMTH Administrator Joy Hoover. Please see the VMC website for a complete view of the overall plans to bring UC Davis to a new level of veterinary care. 
October 25, 2019
Feline Treatment and Housing Suite (Ward 3 Redesign)
An upgrade to the water fountains to include a bottle filler is being integrated into this project. This systematic replacement is underway and will continue until the end of the project. In addition, contractors have made progress this week installing door frames and stud framing. Work on mechanical and electrical projects will take place in the next few weeks. This might include some hallway work as well. There will be a ventilation shut down for a small portion of the second floor, and that date is pending. We will send out further notification as soon as it becomes available.
Laundry Relocation Project

The laundry renovation made progress this week with framing and electrical work occurring.  The new doorway has been constructed, and the existing door removed. Venting to the outside for the washer/dryer also occurred this week. Additional framing and electrical/mechanical/plumbing work will continue in the upcoming weeks. Your patience and understanding with any disturbances is truly appreciated, as this renovation will be such an asset when completed.
October 7, 2019
Feline Treatment and Housing Suite (Ward 3 Redesign)
Metal stud framing, metal stud backing, and door frames will be finished this week. Contractors will also start the mechanical, plumbing, and electrical work which will go into the week of 10/14. They are anticipating a future ventilation outage for a portion of the 2nd floor of the hospital. This will be for a block of time that will be scheduled in advance with appropriate notice, as well.
Laundry Relocation Project

The plumbers continue their work this week. The backfill and concrete pour around the lint interceptors will occur this week, as well. This may lead to some extra noise and activity in the adjacent hallways. Starting at 7 p.m. on 10/7, the contractor will cut the wall on the south corridor (main hallway) to open up the wall for a new larger door. The existing door and frame in that hallway will also be removed at that time. This will lead to more activity and noise in the hallway this evening, so please be aware. We are anticipated to still be on schedule.

Please contact Hospital Administrator Joy Hoover if you have any questions or concerns. Thank you for your continued patience while we look forward to our new and improved facilities!
September 17, 2019
Feline Treatment and Housing Suite (Ward 3 Redesign)
The project remains on schedule. Contractors will be doing metal stud framing and metal stud backing this week. The week of 9/23, contractors will finish the metal stud backing, install door frames, and do mechanical top out. The week of 9/30, contractors will do plumbing top out.
September 10, 2019
Feline Treatment and Housing Suite (Ward 3 Redesign)
The project remains on schedule. The noisy part of the mechanical demo will continue through 9/10. Contractors will do electrical demolition and metal stud framing the rest of this week – we anticipate noise with this (hopefully not as loud). The week of 9/16, contractors will continue metal stud framing and backing. The week of 9/23, contractors will install door frames, and mechanical and plumbing.
Laundry Relocation Project
The trench outside the VMTH main entrance will be covered up and concrete poured back by 9/20. All the repairs that need to be done on the existing piping will also be completed. One section of that piping already has been replaced. Currently, the electricians, mechanical and plumbing subs are onsite and doing their rough-in work. The carpenter will be onsite at the end of week of 9/16 to install the studs for future walls in new space.
         We are making good progress and your cooperation is greatly appreciated! 
September 5, 2019
Feline Treatment and Housing Suite (Ward 3 Redesign)




The project is on schedule and the noisy demo is complete. There won't be any night work for a while and if there is night work we'll give you a couple weeks advanced notice. The suite will be quite this week as the contractors will only be reviewing things in the room. We are trying to confirm with DCM if we can move back into the adjacent wards – that will be conveyed at earliest notice. Contractors will be working on mechanical demolition the week of 9/9. A mechanical shut-down plan will be decided 9/10. We are hoping to meet with Facilities on 9/11 to get them to turn the HVAC damper off for rooms 2100 and 2107. It will be suggested that shut down early in the morning because there will be less people. Contractors will be doing electrical demolition the week of 9/16, and also begin metal stud framing. Framing will finish the week of 9/23, door frame installation will begin.

Laundry Relocation Project




Additional repairs by Facilities outside of the VMTH main entrance need to be completed in order for construction on the new laundry location to continue. While that work has been steadily progressing, we do not have an exact completion date – that will be conveyed at earliest notice.   
July 19, 2019
Laundry Relocation Project




Construction will begin 7/22. Most of the demolition will occur at night and as this project is not adjacent to clinical space, we are hoping for very little disruption. Please convey concerns during the process to VMTH Administrator Joy Hoover. The end product of the laundry being on the first floor will be a wonderful improvement! 
June 19, 2019
Feline Treatment and Housing Suite (Ward 3 Redesign




Bids are expected on 6/28, and a working group is scheduled for 7/9 to discuss priorities. We expect construction to start as early as the week of 7/22. Demolition should last approximately six weeks, and construction should be complete in December. We will confirm the schedule with the contractor in early July.

Laundry Relocation Project




In order to provide more efficiency for our staff, we are relocating the VMTH laundry facilities from basement to first floor in space previously occupied by the men's locker room near the lobby. Exterior construction on west side of the building (near VMTH main entrance) will begin 7/2 and last through to late July. Interior demolition in the locker rooms is expected to start on 7/17 and last through mid-August. The project is expected to be complete in mid-December.

All Species Imaging Center




In order to properly analysis the location slated for the All Species Imaging Center, Facilities will perform an infrastructure evaluation on 6/26-28, from 6:30 a.m. – 3 p.m. The scope will include saw cutting the pavement, extracting soil, backfilling and re-paving. These activities will occur on the south side of the VMTH between the hospital and the barns. Equine lameness evaluations during this time will take place on the south side of the barns. 
---
Latest News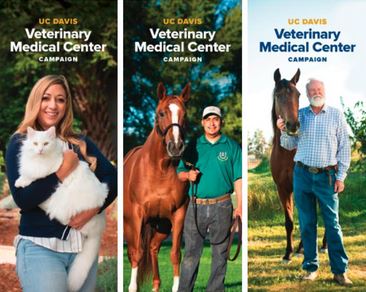 October 29, 2019
School Promotes Veterinary Medical Center Campaign
In recent months, the transition of the Veterinary Medical Teaching Hospital to the future Veterinary Medical Center has become more real. The Veterinary Medical Center campaign is the largest fundraising effort ever by a veterinary school. And as it progresses, the school is celebrating the clients, patients and care teams who are the reason behind the center, and provide new tools where hospital personnel can find the latest construction information. With that in mind, last week the school launched new communications that use banners, posters, web pages and other means to tell extraordinary patient stories, and the care teams behind their successes.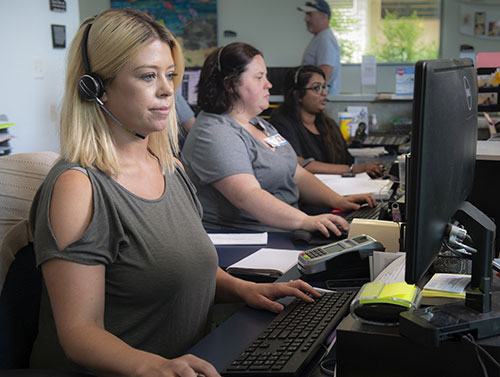 August 22, 2019
Hospital To Open Client Call Center
In order to provide better service to clients and improve clinical workflow, the veterinary hospital is opening a new call center in late August 2019. Currently, the hospital receives upwards of 1,800 phone calls per day, fielded by 10-15 client service representatives (CSRs) at the busiest times – all of whom are physically located in one of three walk-up reception areas. The new call center will be housed away from the reception areas to give CSRs an opportunity to provide dedicated one-on-one client service.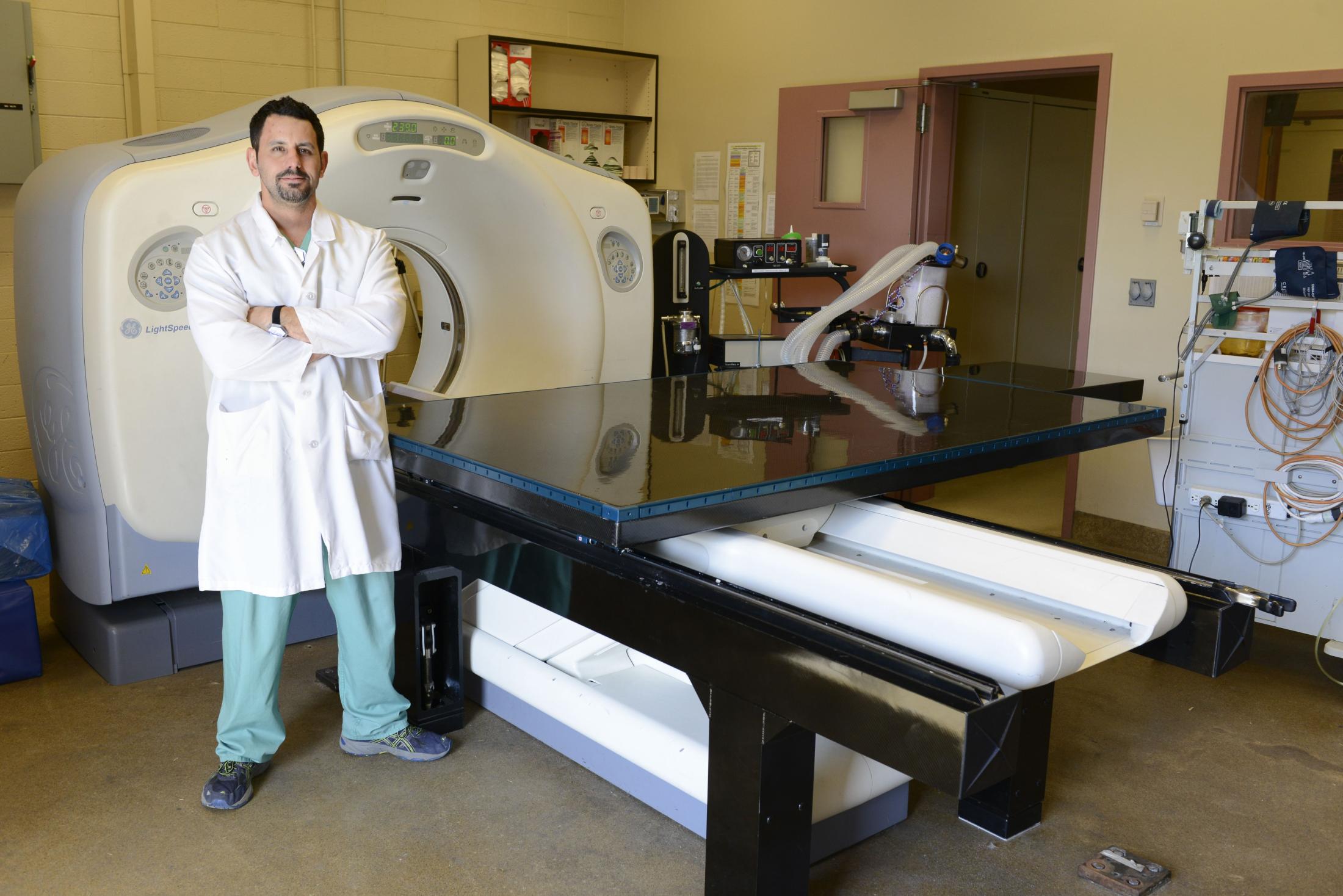 July 17, 2019
Hospital Recognizes Outstanding Staff
VMTH Staff members were recently recognized for their dedication to providing the best customer service and contribution to clinical care. Five awards were handed out during the annual hospital staff awards presentation.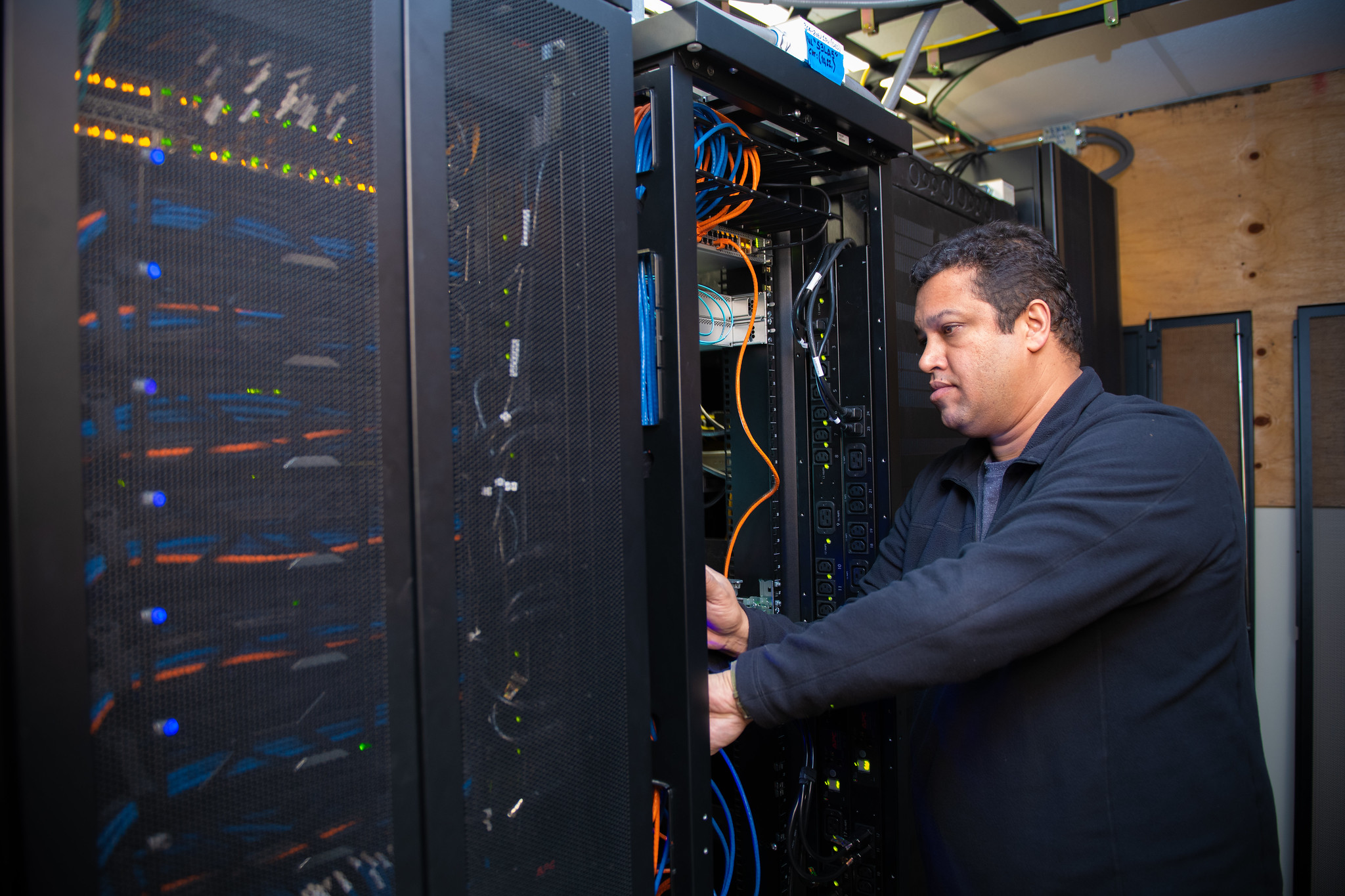 June 10, 2019
Hospital Improves Imaging Communication Technology
​​
The hospital is currently in the process of implementing a modern, sustainable Picture Archiving and Communication System (PACS) that provides cutting-edge clinical, teaching, and research imaging functions for clinicians, students, faculty, staff, referring veterinarians, and clients. The hospital's current PACS is aging and does not allow clinicians to utilize it to the best of its abilities.
---
Latest Newsletter Issues
VMTH Voice
VMTH Heartbeat