Behavior Service
Welcome to the Behavior Service at the UC Davis Veterinary Medical Teaching Hospital. Our trained and experienced veterinarians have a specialty in animal behavior. This background enables our faculty and staff to consider possible medical conditions which may also affect the behavior of the animal as a whole.
Our veterinary students directly take part in our process, with the veterinarian in charge, affording real-life experience in the pre-history research, diagnosis, prognosis and plan for treating the client's pet. Prior to the appointment, we ask for the owner to provide information to assist the practitioner and student to better understand the needs of the pet and the family:
Our Behavior Questionnaire: An in-depth review of the family dynamic in regard to the pet, as well as a review of its environmental and prior training history

A medical pre-history from the pet's current veterinarian

Submitted video touring the pet's environment and an example of the pet's behavior (if safe)
With this information, we can develop a specially tailored treatment plan, which is communicated through face-to-face communication, training performed with the owner and pet, as well as written materials to provide a synopsis of the visit. All family members are encourage to take part in the appointments. Training tools, such as collars, leashes, muzzles, harnesses and other items may be discussed and even fitted during the visit. Communication between and after appointments is heavily encourage to keep owners motivated and confident in the direction of the training (reasonable phone/email follow up is included within the appointment fee). Follow-up appointments may be recommended (typically 4 weeks after the initial visit) to track the patient's progress, answer questions and add to the treatment plan activities.
Many clients are referred by their veterinarian or trainer, but a referral is not required to make an appointment. Even if you have consulted multiple veterinarians and/or trainers regarding your pet's situation, we are happy to see you.
Though dogs and cats are our most frequent visitors, we also see birds, pocket pets, exotics, horses, wildlife and farm animals. Our veterinary behaviorists are trained in all non-human species. We work with shelters, rescue organizations, laboratories, sanctuaries, farms, zoos and more to address individual as well as population behavioral health concerns. We can assist in development of environmental enrichment, management strategies, behavior modification and systems to improve the well-being of the animals in your care. 
Behavior problems are a leading cause of pet relinquishment to shelters. Issues such as anxiety, aggression towards owners, animals or visitors can result in a breakdown of the bond between an owner and pet. These issues are not "training" problems, they're deep emotional issues which require careful and methodical treatment rather than "obedience training." We are committed to providing evidence-based, humane, fear-free non-confrontational treatment for our patients. Our goal is to help you understand your pet's behavior and achieve realist goals which provide safety, harmony and comfort for everyone in the home.
We see various types of animals, with many different behavioral problems. Some of the problems we routinely treat are:
Dogs: aggression, barking, destructiveness, fear, house soiling, phobias, excessive barking and separation anxiety

Cats: urine marking, inappropriate elimination, aggression, excessive meowing, over-grooming and scratching

Birds: aggression, anxiety, fear, and feather picking

Pet rodents and rabbits: aggression and repetitive behaviors

Horses: aggression, fear, trailering problems, foal rejection and repetitive behaviors

Cattle and other production animals: welfare and husbandry issues related to production
For feline patients, we offer in-hospital appointments or at-home appointments for in clients in the local area, with prior approval from Personnel. An additional travel fee will apply for home visits.
We also perform evaluations of shelter or other long-term housed animals to evaluate their behavior and welfare, as well as help shelters develop behavior protocols for the staff to implement. While behavioral observations are used to assess our patients, we derive a lot of the information from the history of the animal in question.
Like psychiatry in humans, some patients require follow up visits. Our recheck appointments are hands-on exercises working on desensitization and counterconditioning in order to change your pet's emotional response to the things which cause problems. These appointments typically last an hour to an hour and a half. We can work with outside trainers to give at-home support for this training process. We can provide an idea of how many recheck appointments might be needed in the treatment of your pet during our initial consultation.
---
Faculty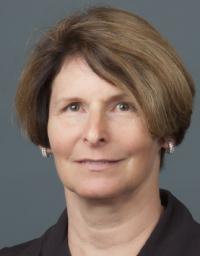 Liz Stelow, DVM, DACVB
Chief of Service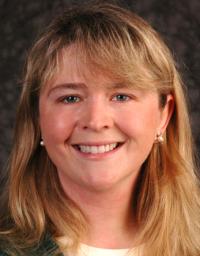 Melissa Bain, DVM, DACVB, DACAW, MS
Professor
---
House Officers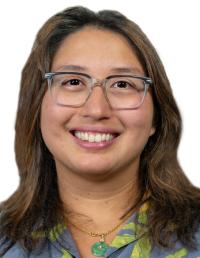 Shanna Wade, DVM
Resident I
---
Staff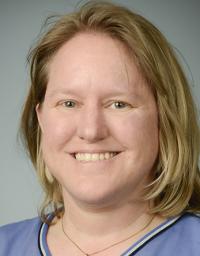 Michelle Borchardt RVT, KPA-CTP
---
Frequently Asked Questions
When do you see appointments?

Our service receives patients by appointment Monday through Friday. To make an appointment, contact the Small Animal Clinic (530)752-1393.

Do I need a referral from my veterinarian to be able to make an appointment?

No, in fact many clients find us from web searches or word of mouth. However, we highly recommend that your primary veterinarian continues to take part in all aspects of your pet's health and well-being. Your veterinarian will be provided with a summary of your appointment.

Will my primary care veterinarian be involved?

Veterinary behaviorists work closely with referring veterinarians to ensure any medical problems which cause or exacerbate behavior problems have been investigated to help determine an accurate diagnosis. We always send a copy of established treatment plan to your veterinarian once our records are complete.

My pet bit someone. Should he be euthanized?

In the case of a pet with a bite history, we establish a risk assessment based on the unique circumstances for your pet, explore ways that you can reduce that risk through management, and discuss your pet's potential through therapy. Successful treatment is possible in most cases, thus recommendation of euthanasia is rare. If you the bite was addressed by Animal Control or the Police, please provide a copy of the incident report.

Why can't I get advice over the phone?

To properly assist an owner having difficulty with their pet, we look at medical history, environment, family influence, previous training and most importantly the pet. It's impossible to diagnose a pet appropriately from just a phone call since no behavior occurs in a vacuum and most "problem" behaviors are often a symptom of a larger underlying issue.

Will we be able to fix the problem in one appointment?

Some problems can be solved quickly and efficiently while more complex behavioral issues may require follow-up or recheck appointments. In some cases, the additional appointments may be with our technician/trainer rather than a more involved visit with the behaviorist. We are generally able to provide a better estimate of the number of visits that may be required after we complete the initial appointment.

Will my dog grow out of his anxious/aggressive behavior?

Dogs who are scared often attempt to avoid the people, places, situations and things that frighten them. Symptoms include trembling, avoiding, hiding, tucked tail, low body posture, whining and attempts to escape. If forced into a situation where the "scary thing" cannot be avoided, some dogs will resort to the use of aggressive expressions (barking, lunging, growling, snarling, snapping and biting) as a method to keep things away. None of these behaviors will improve without appropriate treatment. Without intervention, these behaviors have a high potential to worsen over time.

How do you differ from dog trainers?

Veterinary behaviorists:




We have advanced training in clinical animal behavior, as well as medicine, enabling us to prescribe medications if needed.




As clinicians, we are required to participate in continuing education seminars which highlight recent advances in animal behavior.




We are involved in the latest clinical research on companion animal behavior and behavior problems.




We are governed by the Veterinary State Board for ethical and medical choices that we make for our patients.




We have vast experience in many species of animals and typically treat difficult or aggressive animals, anxiety and phobia issues.



Dog trainers:


Come from various backgrounds and range of experience. Some trainers seek professional education based on modern reward-based training, while others may use antiquated techniques.





There is no requirement for licensing or certification.





Continuing education is recommended, but not required.




They have no governing body to address complaints in application of training methods or to address poor outcomes.

Will you put my dog on medication?

Many of our patients are treated with behavior exercises only, without additional assistance of drug therapy. Medications are never the sole answer for an animal's behavior problems, but can be helpful for dogs with fear, anxiety or compulsive disorders who are suffering from a decreased quality of life due to the extent of their condition. We'll discuss the benefits, side effects, and duration of the treatment so you can decide how you would like to proceed with your pet's care.

Who should be at the appointment?

All involved family members should attempt to be at the appointment. This provides a better overall view of the behavior and interactions with each family member and individual insight needed for designing a treatment plan. A group discussion also ensures a consistent message regarding the treatment.

What should I bring to my appointment?

We will be using food for training (unless your pet has medical issuers which requires a feeding schedule), so bring your pet in hungry. If your pet is a picky eater (or has a special or restricted diet), please bring treats with you. Also, bring in any training equipment you have used regularly.

What happens during an appointment?
A patient questionnaire is emailed once you have made an appointment. Initial consultations typically last 2-3 hours. We invite anyone who lives with the pet to participate. The appointment will include:


Evaluation of submitted data: video, pictures, medical record and questionnaire




Observation of the pet(s)




Discussion of the diagnosis




Establishment achievable goals and the outlook for treatment




Establishment of management strategies




Recommended tools to aid in the treatment process 




Practice of new training methods/cues




A written detailed treatment plan including behavior modification exercises




Discussion whether drug therapy is indicated.





If diagnostic testing is recommended, some procedures can be performed during your pet's appointment or may be done by your referring veterinary health provider.

How do I record video of my pet? Why is it important?

Video provides the clinician visualization of how your pet spends the day, so we can appreciate your individual situation. We'll also see the relationship between you and your pet, the family, and other household pets if applicable. Do not put your pet into situations which are potentially dangerous to itself, you, your family, other people, and/or other animals. Electronic devices for recording may include: Webcam, drop-cam, security monitor, phone, PC, tablet, camera or video recording device.





The length of the recording does not need to be more than five minutes, unless you are demonstrating the pet's behavior when you are leaving the house.





Record areas your pet frequents - such as the backyard, feeding areas, sleeping spots, crating area, etc. You can even record your pet on a walk.





If your pets are fighting in the household or towards people: Only provide a recording if there is no chance of injury! If necessary, use a leash and/or child gates or glass doors for a physical barrier.





If you have a cat with elimination problems, video can confirm which cat has the problem, where it is happening and if there is a trigger which drives the behavior.



VIDEO IS REQUIRED TO DIAGNOSE SEPARATION ANXIETY


Set up a recording device to record you just prior to leaving and after you actually leave.





If your pet is free in the home: Direct the camera at the door you went through when leaving. If you crate your pet, please provide one video with your dog crated, and ideally one of the pet in a restricted area outside of the crate.





Leave the house and drive away. Your dog will know if you're hiding out!





Record your dog home alone for 20 minutes.





If you do not own any of the above, try to borrow one from friends or family.

How do I get the video to you?
Email video prior to your appointment. 
Posting Options:
YouTube: Post your video as "unlisted" rather than "private," then email us the link. Click here for a tutorial.
Dropbox - send us your link to the video
Google Drive - sent via email
Vimeo - again, be sure your video isn't listed as ""private"


If all else fails, please bring the device used to record the video with you to the appointment.

What is your success rate? Can you guarantee results?

The outcome or prognosis for a pet is determined by many factors. Underlying medical conditions, the number and severity of behavioral concerns, and even the personalities and commitment of household members. No one can guarantee a pet's problem behavior can be fixed or resolved. We enjoy great success with our patients, but because of the complexities mentioned there is no way to predict an exact time frame or outcome. Our assessment helps set realistic expectations and assists you to establish achievable goals.

How much time per day will I spend working on training with my pet?

Typically, not much time at all. Most behavior modification exercises require 5-10 minutes three times daily. You'd be surprised by the amount of improvement you can see with a few changes to your daily interactions with your pet. You should plan to spend at least 15-30 minutes per day working on behavior modification in order to see improvement. Of course, the more committed you are to working, the faster and more robust your improvements.