Contact
Shelter Medicine Service
Telephone
(530) 752-1393
sheltermedicine@ucdavis.edu
Location
UC Davis Health Science District
VMTH
1 Garrod Drive
Davis, California
Shelter Medicine Service
Welcome to the Shelter Medicine Service at the UC Davis Veterinary Medical Teaching Hospital.
Our goals are:
To advance shelter medicine as a veterinary specialty through research, specialty training and education, and performance of veterinary service in animal shelters

To improve the quality of life of animals in shelters through improvements in veterinary preventive medicine and management of disease
Please visit the Koret Shelter Medicine Program website for more information: www.sheltermedicine.com
Frequently Asked Questions
Does the shelter medicine program operate an animal shelter? 

No, we do not operate a shelter. Our program's mission is: to train residents and students in the field of shelter medicine, to conduct non-invasive clinical research to improve the health of shelter animals, to provide shelters with assistance during unusual health issues and to work with shelters to improve the overall physical and mental health of shelter animals.

Does the shelter medicine program provide medical care to shelter animals or to privately owned animals? 

No, because the program does not operate a medical facility we are not able to provide direct medical care to animals.

Will the shelter medicine program assist any type of animal welfare organization? 

Yes. The information on our website is applicable to any situation where groups of animals are cared for in a single facility or under the care of a group of caretakers.

How can I reach a member of the shelter medicine program? 

The fastest method of reaching a member of the shelter medicine program is to submit a question through our Frequently Ask Questions Page. Questions are viewed daily and urgent matters are addressed by a resident or other members of the shelter medicine program immediately. General questions are reviewed and answered as time permits. Before submitting your question please search our list of over a thousand previously answered questions. In many cases our program members have provided in depth information to a question that is very similar to the one for which you are seeking an answer.

Does the shelter medicine program perform diagnostic testing? 

Our research group is very interested in identifying the cause of unusual outbreaks or instances of disease and providing recommendations to shelters to help end the situation. However, we encourage shelters to perform routine diagnostics to rule out common causes before contacting us. For more information on our diagnostic testing program, please see our website at www.sheltermedicine.com.

Can the shelter medicine program visit our shelter and make recommendations? How much will this service cost? 

Our small program has been inundated with requests for onsite consultation visits. Requests for on-site consults are weighed on a case-by-case basis as well as personnel availability. Currently the waiting list for consultations is a minimum of three months from date of request. Fees vary but as a general rule shelters are charged $700 per day plus associated travel cost for onsite consultations with a written report. In some cases a phone consultation with members of the program can be arranged. Please see our website at www.sheltermedicine.com for more information.

Where can I find more information about the shelter medicine program?

 

Please visit our website www.sheltermedicine.com for more information.
---
Faculty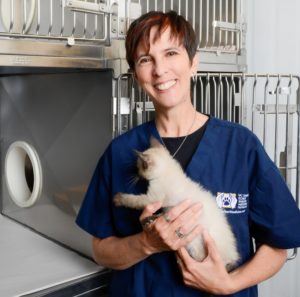 Kate Hurley, DVM, MPVM
Program Director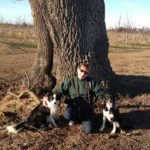 Cindi Delany, DVM
Shelter Veterinarian/Manager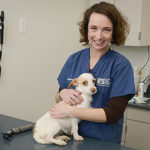 Cynthia (Cindy) Karsten, DVM
Shelter Medicine Alumna, Outreach Veterinarian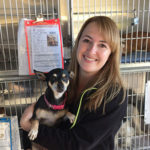 Stacy Kraus, DVM
Chief of Service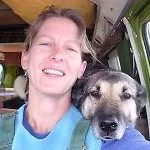 Denae Wagner, DVM, MPVM
 
---
Staff
Mandy Newkirk
Marketing and Communications Specialist
Lisa Bassi
Operations Manager