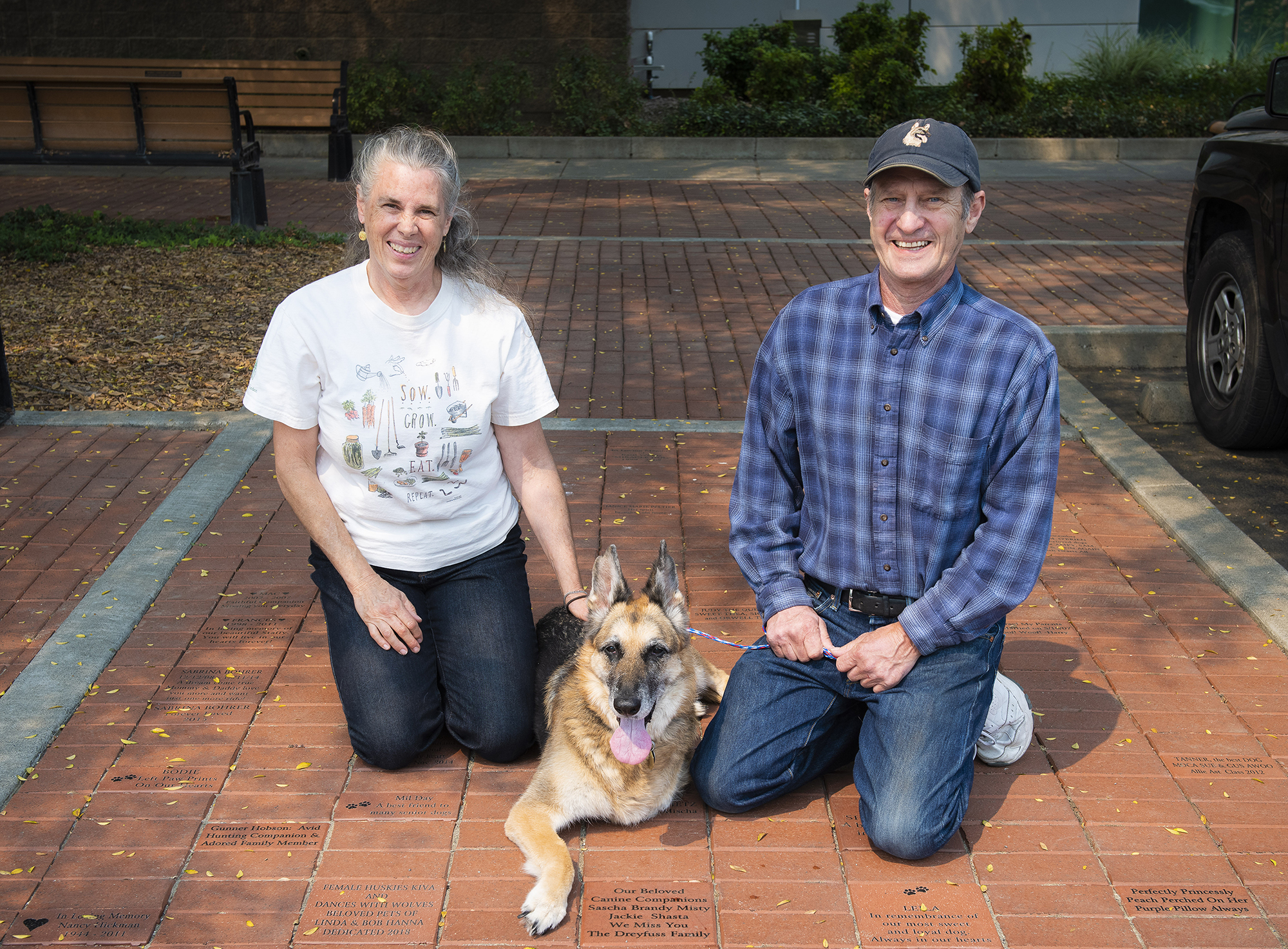 Memorial Bricks - Section 1
The memorial brick walkway pays tribute to family members or friends, honors much-loved pets, recognizes special veterinarians and includes other heartfelt messages of loved ones. Clients and visitors enjoy reading the special inscriptions and enduring tributes at the walkway, which is located at Edna's Park at the Center for Companion Animal Health.
You can either browse the bricks by section, or to find a specific name or string of text from a brick, please use the search box above. To donate and inscribe a brick, please visit our Memorial Brick Fund page.
Download Brick Sections Map (pdf)
Photo(s)