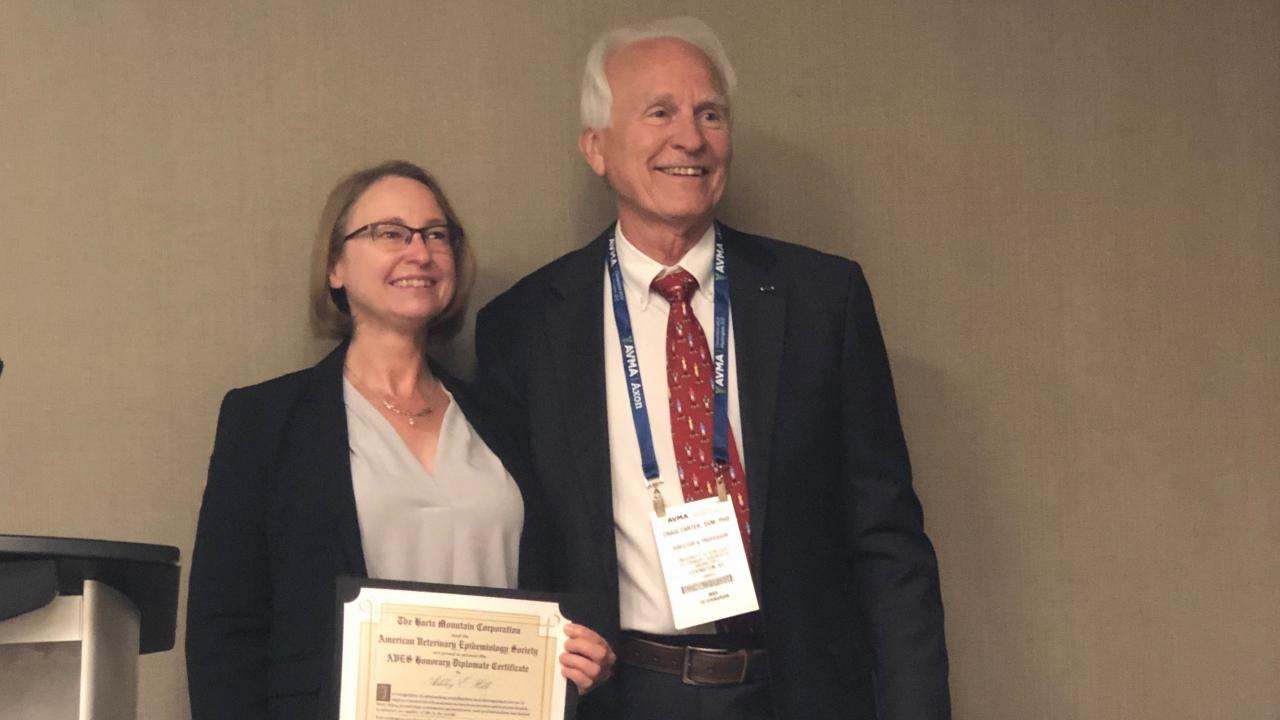 Congratulations to Dr. Ashley Hill who was recently awarded a 2019 Honorary Diploma from the American Veterinary Epidemiology Society (AVES). She received the award at the annual meeting of the American Veterinary Medical Association in Washington, D.C. 
According to the AVES website, the Honorary Diploma award is "Awarded by the AVES to not more than ten individuals annually to recognize significant contributions to veterinary epidemiology, public health and One Health." Hill serves as co-director, serology section head and epidemiologist at the California Animal Health and Food Safety Lab. 
Dr. James H. Steele founded the American Veterinary Epidemiology Society in 1964.  Since then, over 250 distinguished scientists in veterinary public health, human health, epidemiology and One Heath have received this honor.  As part of this award, Hill will also receive AVES lifetime membership, an invitation to participate in future activities of the AVES and to help recognize One Health professionals throughout the world.  
Category
Tags