Dr. Boaz Arzi Recognized as World Expert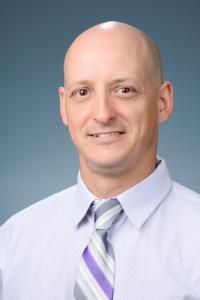 Dr. Boaz Arzi, DVM, DAVDC, DEVDC, FF-AVDC (OMFS), was recently rated as a top-ranked expert in the field of temporomandibular joint (TMJ) research by Expertscape.
Based on Expertscape's PubMed-based algorithms, Arzi placed in the top 0.076% of 14,428 published authors worldwide on TMJ from 2011-2021, encompassing the spectrum of medical research (human and veterinary). His recognition was based on contributions to 25 articles on the topic. This places Arzi in the "World Expert" category of Expertscape's rankings.
Arzi is a professor in the School of Veterinary Medicine's Department of Surgical and Radiological Sciences. He also serves as chief of the Dentistry and Oral Surgery Service in the school's Veterinary Medical Teaching Hospital, as well as director of the school's Veterinary Institute for Regenerative Cures.
Primary Category
Tags