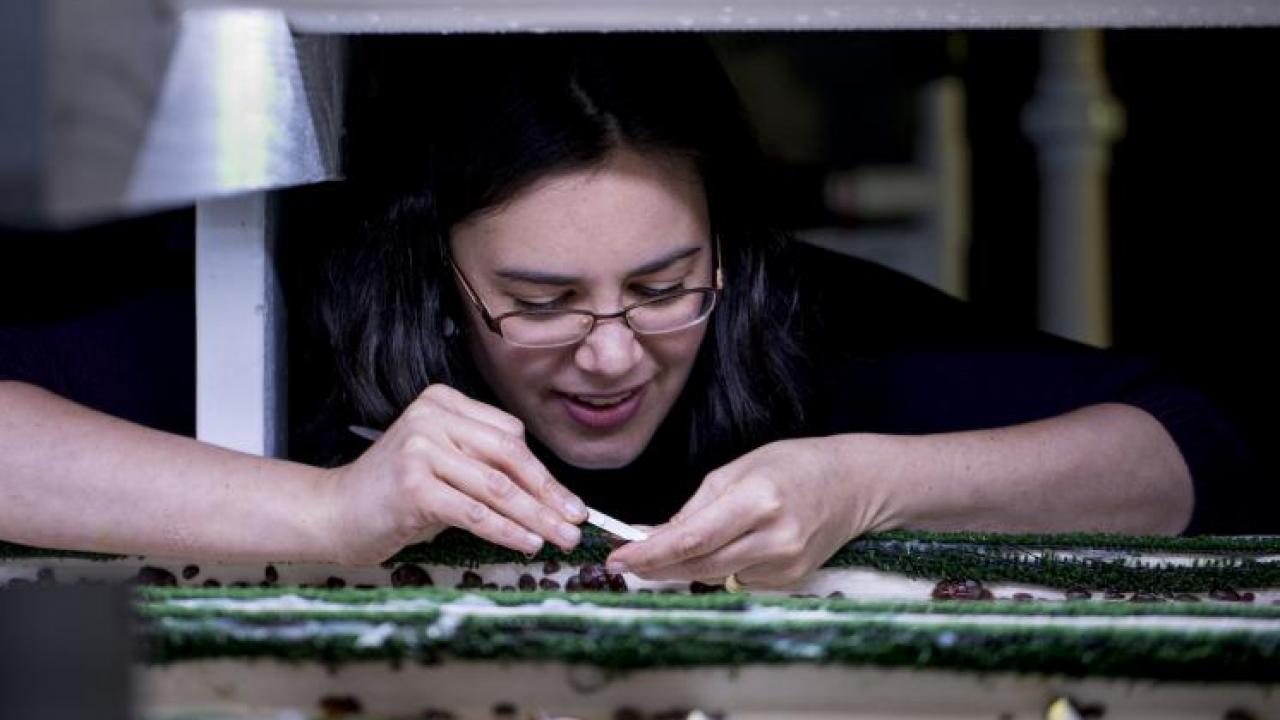 The Bodega Marine Laboratory's white abalone program has millions of new additions following its most successful spawning ever at the University of California, Davis, facility.
Three out of nine recently collected wild white abalone spawned last week, as did seven of 12 captive-bred white abalone. One wild female was particularly generous, producing 20.5 million eggs herself.
To achieve the program's ultimate goal of reintroducing large numbers of white abalone to the ocean, the animals need to have as much genetic diversity as possible.  
"The more genetically diverse the population, the more they will be able to withstand temperature changes and other environmental challenges," said Laura Rogers-Bennett, a biologist with the Karen C. Drayer Wildlife Health Center in the UC Davis School of Veterinary Medicine and the California Department of Fish and Wildlife.
Read more from UC Davis News.
Category
Tags