Contact
Equine Dentistry and Oral Surgery Service
Email
equinedentistry@ucdavis.edu
Telephone
(530) 752-0290
Location
UC Davis Health Science District
VMTH
1 Garrod Drive
Davis, California
Equine Dentistry and Oral Surgery Service
Welcome to the Equine Dentistry and Oral Surgery Service of the UC Davis Veterinary Medical Teaching Hospital. Our service provides a full range of routine and advanced dental services for equine and other large animal species.
One of the most important concepts horse owners can embrace is that prevention is the absolute key to good health. This is especially true with dental health. For centuries, people who owned horses knew the importance of caring for their animals' teeth. Historically, the better the horse's dentition, the more the horse was worth. Between then and now, veterinarians have paid much less attention to the dental health of horses and much of equine dentistry was left up to lay people who passed their knowledge on to each other in informal settings.
At UC Davis, we are training residents and new veterinary graduates to perform modern equine dentistry. With ongoing research and study of certain conditions, we continue to refine and advance the options for treatment of our dentistry patients.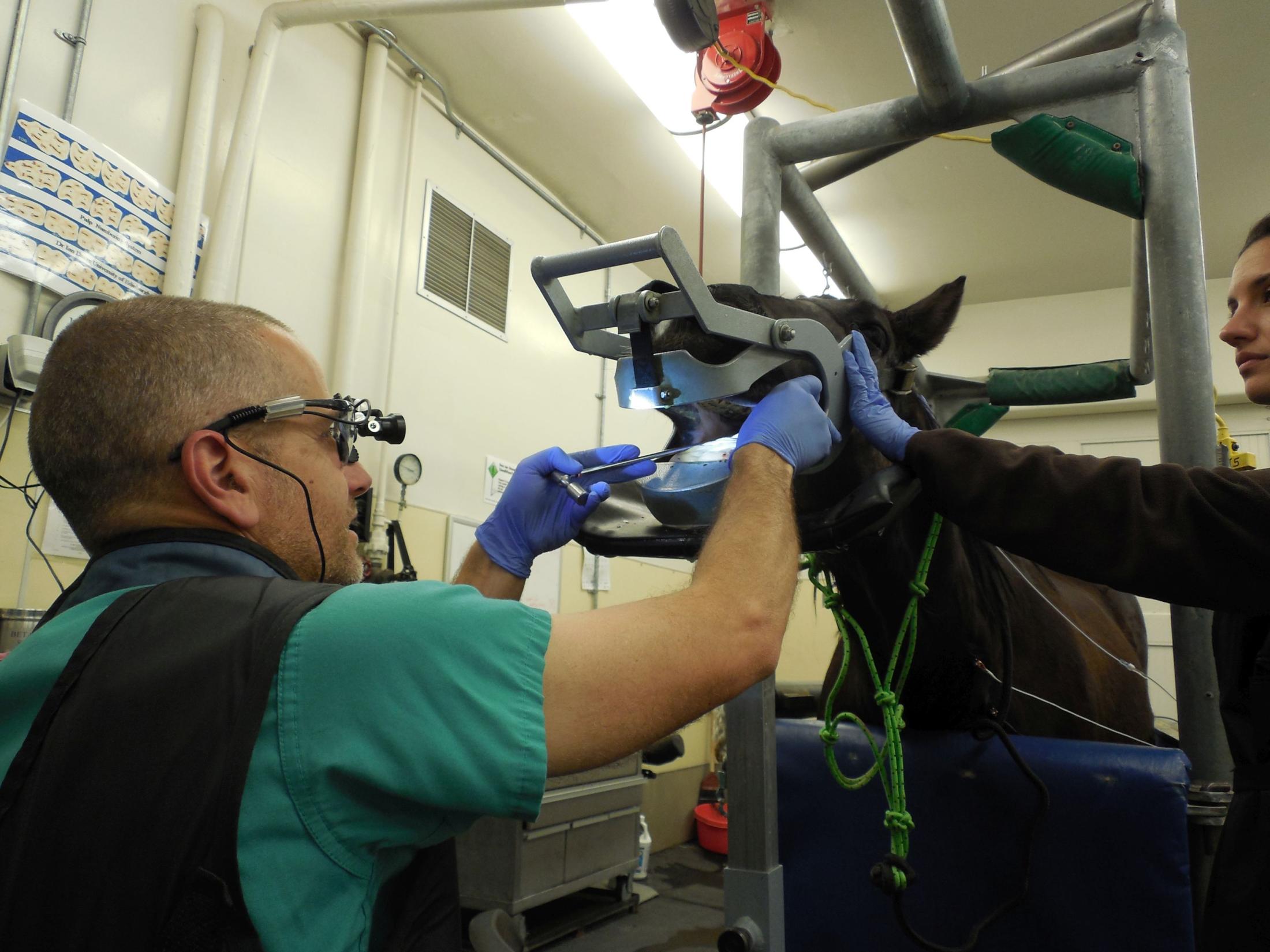 A proper dentistry examination always starts with a general physical examination and comprehensive review of the patient's medical records and history. Following sedation of the patient, a comprehensive oral examination is performed. Your horse is critically evaluated for conditions of the oral soft tissues, dental wear abnormalities, periodontal disease, fractured or non-vital teeth, and caries lesions (otherwise known as "cavities"), among other abnormalities that can cause signs of oral discomfort in horses (not eating, quidding, excessive salivation, malodorous breath). Following an oral examination, dental radiographs may be recommended to further investigate abnormalities that have been identified, and allow for proper treatment planning.
Our service is equipped to provide treatment and management of all of your horse's routine or complex oral conditions.
 
Clinical Activities and Procedures
Comprehensive Oral Evaluations
These evaluations include external oral findings, oral soft tissue findings, assessment of occlusion and any malocclusions, periodontal status, and endodontic status. The oral exam is conducted under standing sedation, and all findings are notated on a comprehensive dental chart that incorporates the exam components in a systematic fashion.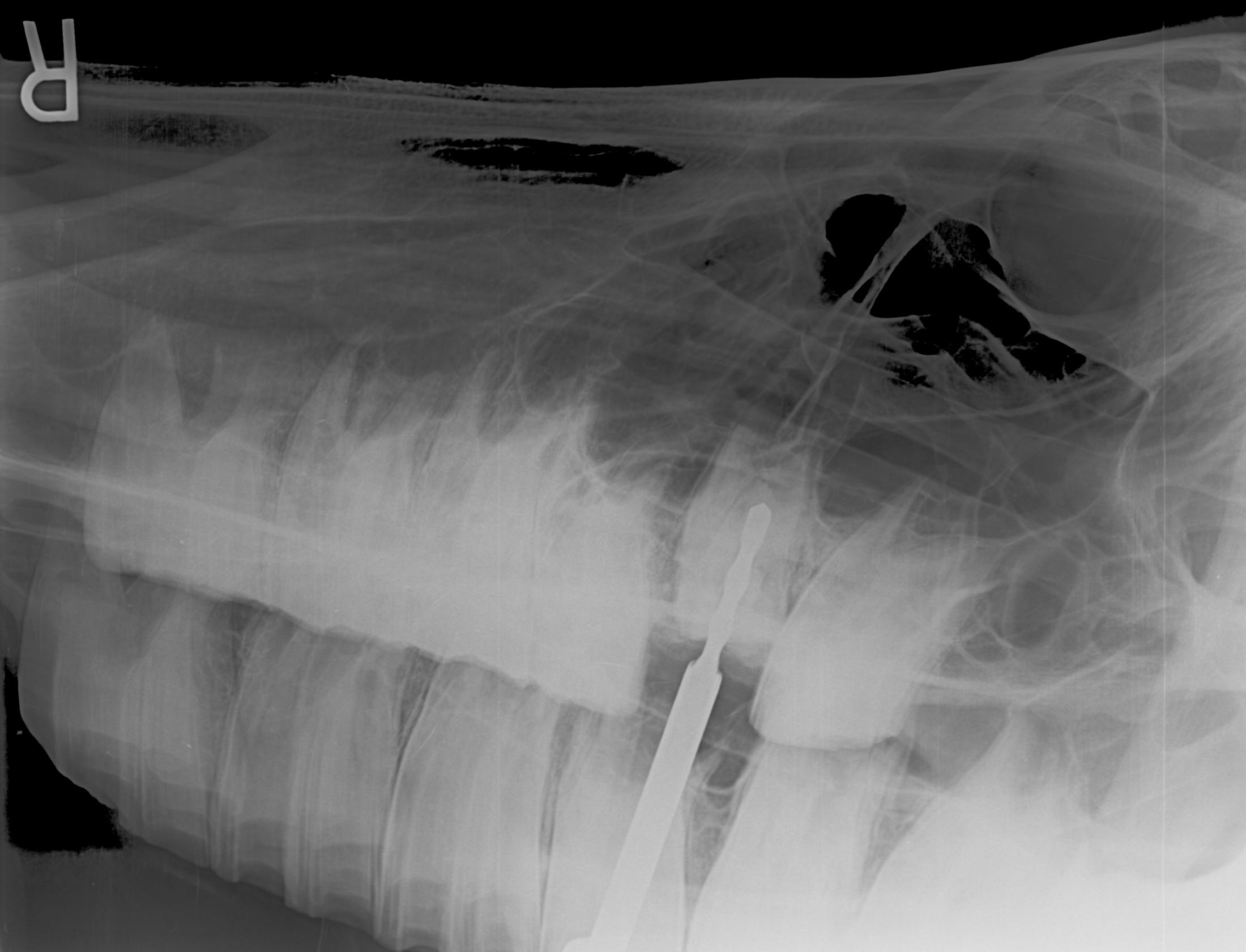 Detailed Diagnostic Imaging Techniques
The VMTH can perform intra- and extra-oral radiography and CT scanning of the teeth and sinuses to accurately define which anatomical structures (teeth, sinuses) are diseased if this remains in doubt after a thorough oral examination. Further, our service routinely uses upper airway endoscopy and/or sinuscopy in order to explore the affected anatomical structures and determine the best possible treatment plan.
Restorations, Fillings & Endodontics
Our goal is to maintain the function of any affected tooth. Horses' teeth are subject to trauma and decay associated with caries and exposure of vital portions of the tooth. Our state-of-the-art dental unit allows us to perform restorations, including root canals when the pulp is involved.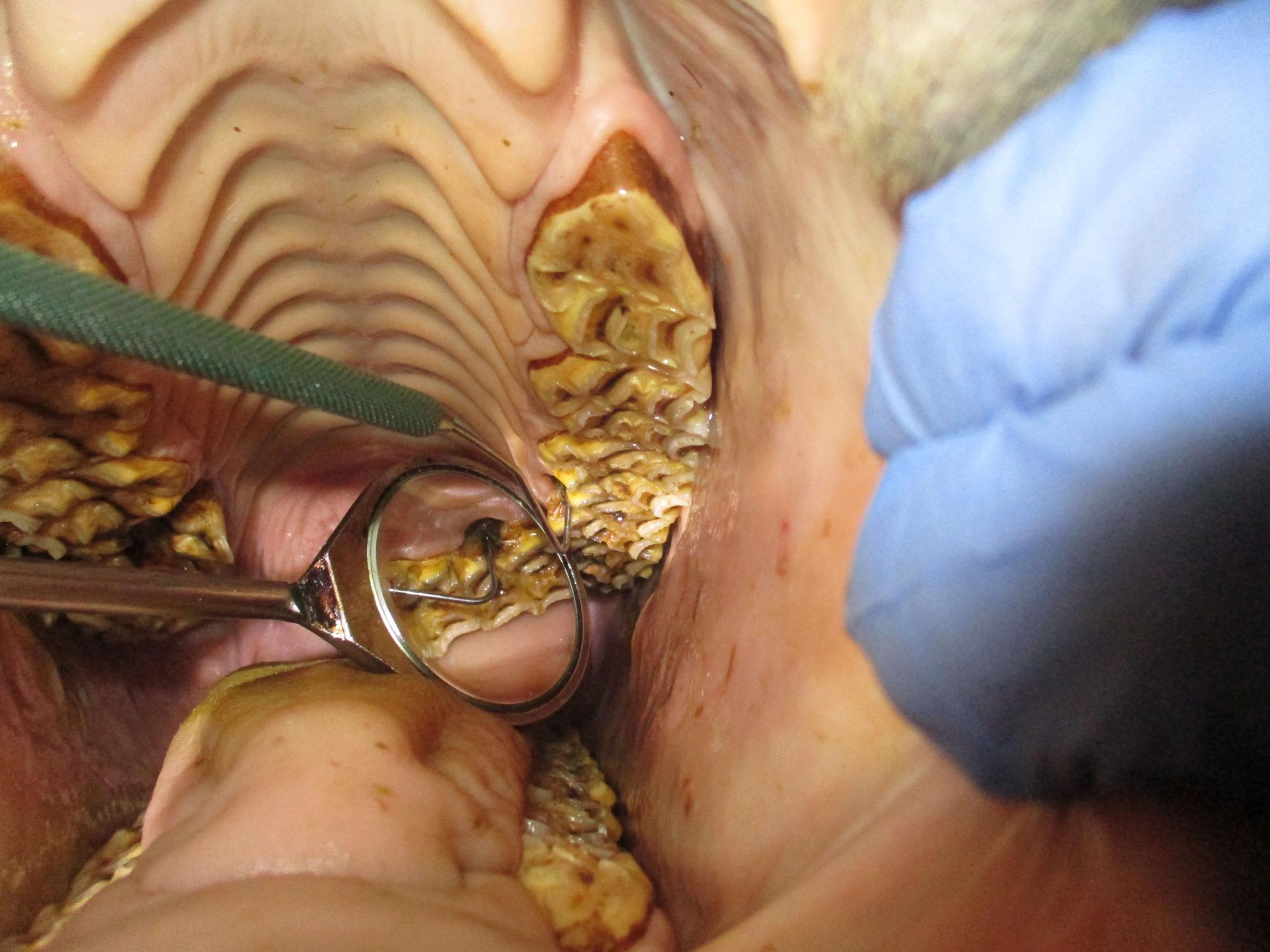 Periodontal Treatments
Treatments are usually performed in middle-aged and older horses primarily due to food packing in areas between teeth. The goal of periodontal treatment is to slow or stop progression of this painful condition and prevent further bone loss and periodontitis, which ultimately leads to tooth loss.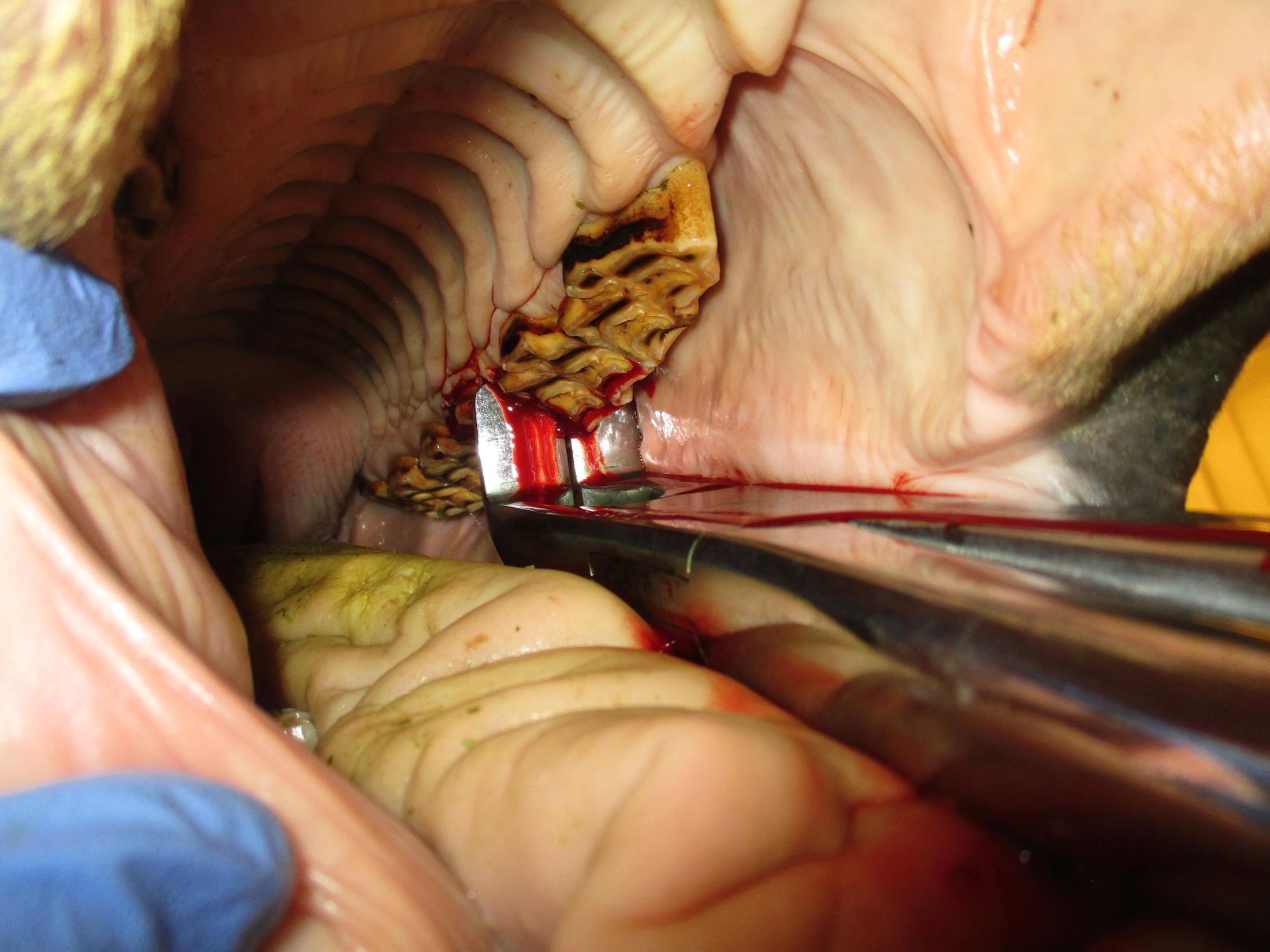 Teeth Extractions
When extraction of teeth is necessary, the preferred approach is to perform the extraction under sedation with the horse standing. Extractions are performed in stocks with sling support if needed, and patients are monitored continuously throughout the procedure by board-certified anesthesiologists. When a non-vital tooth is severely compromised (loss of clinical crown, advanced decay of the tooth) preventing its extraction using routine tools (molar spreaders and forceps), we will use novel and advanced minimally invasive techniques such as coronectomies (cutting the tooth) and transbuccal screw extractions. The service also provides standing sinus surgeries for diagnostic and therapeutic purposes.
 
Services for Referring Veterinarians
Training of Veterinarians in Equine Dentistry and Oral Surgery
In order to build strong collegial relationships with other practitioners, the Equine Dentistry and Oral Surgery Service also provides training in routine equine dental examination, dental imaging and occlusal adjustment.
Courtesy Case Consultations
The Equine Dentistry and Oral Surgery Service is dedicated to improving the dental health of all horses. With this in mind, we are happy to provide courtesy case consultation on dental cases to our referring veterinarians.
To request a consultation, please send any pertinent clinical photography and diagnostics such as dental radiographs to equinedentistry@ucdavis.edu.
Your consultation request will be reviewed by a boarded equine dentistry specialist and/or equine dentistry resident in training. Once reviewed, you will be contacted by your preferred method (by e-mail or phone) with diagnostic interpretations and recommendations for management of your patient, in addition to information regarding specialized advanced treatment options that can be provided by our service.
Faculty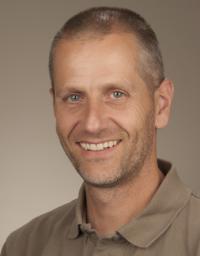 Nicola Pusterla, DVM, PhD, DACVIM, DAVDC (Eq)
Professor
---
Staff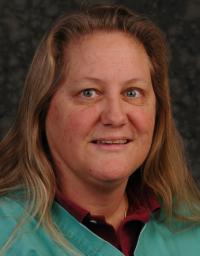 Catherine "Sass" Miller