Burned Alpacas Hospitalized for Four Months Finally Go Home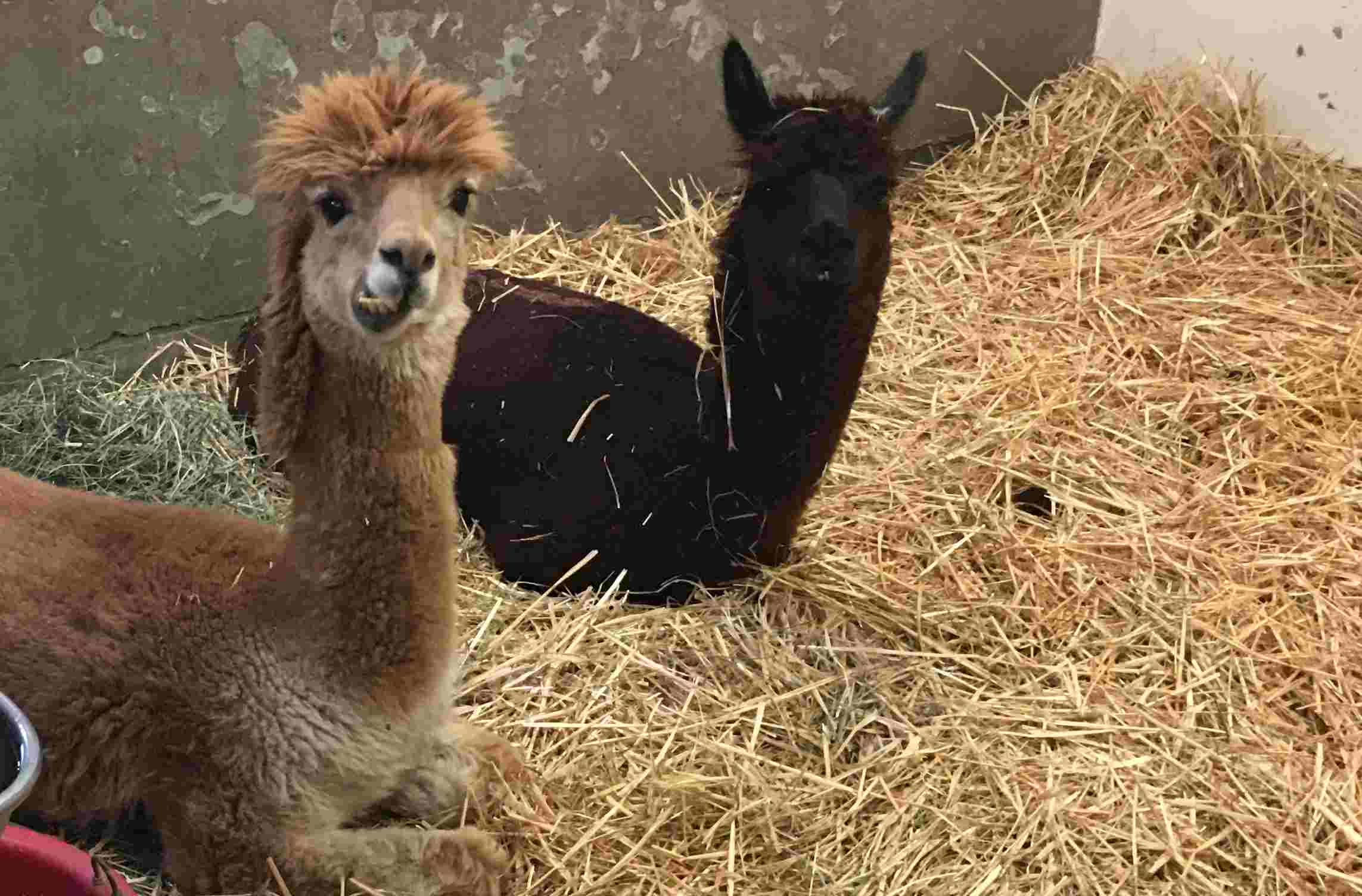 Average stay in the hospital for the more than 50,000 animals that UC Davis treats every year is less than a week. It is a rare occurrence for an animal to be hospitalized for four months, but two alpacas that the UC Davis veterinary hospital's Large Animal Clinic treated this fall did just that. Apple Jack and Jasper became household names at the hospital, being seen by nearly every fourth-year veterinary student who had a large animal rotation. The students and technicians even decorated their barn stall for the holidays.
Recently, the alpacas were finally well enough to discharge after suffering burns in the LNU Lightning Complex Fire.
Apple Jack sustained the worst injuries of the two, with his burns being characterized as 4th degree, meaning exposure and loss of bone on his feet. This required daily wound care for nearly three months until his feet healed sufficiently to be maintained without bandages. His veterinarian, Dr. Julie Dechant, pointed to Apple Jack's resiliency and positive spirit throughout that kept him and his care team moving toward a successful outcome.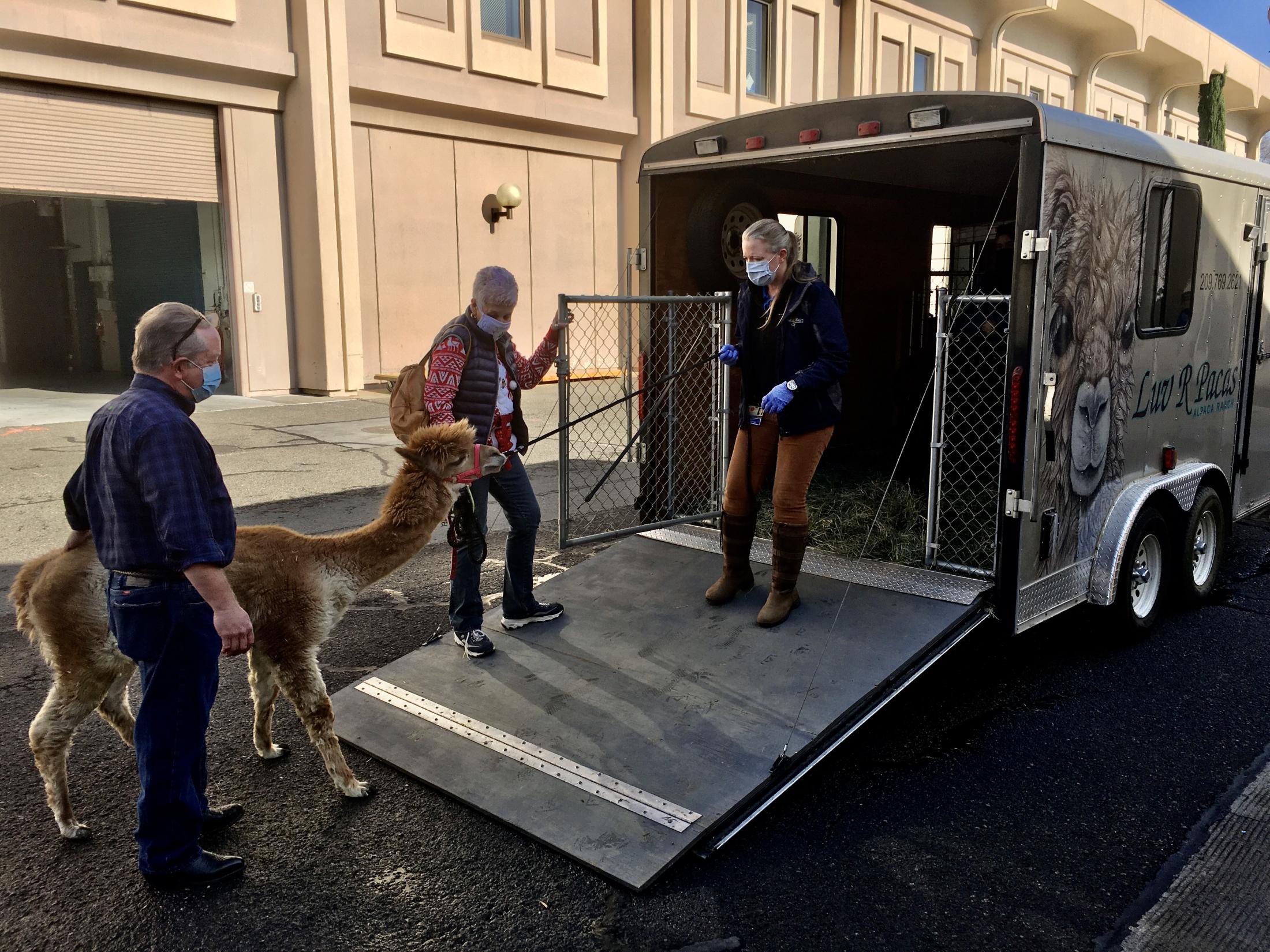 Jasper had an easier go of recovery, but nonetheless suffered substantial burns to his feet also. He was able to heal in about one month but stayed with Apple Jack as his companion throughout the hospitalization to boost his spirits. The Large Animal Clinic encourages companion animals to stay with their hospitalized herd members if their presence does not interfere with care. Jasper's companionship seemed to keep Apple Jack positive, so the two stayed together all four months.
Their owner praised the team's "phenomenal job" in caring for the two and was happy to see that the team "stuck with them and encouraged us they would make it."
#   #   #
Primary Category
Tags