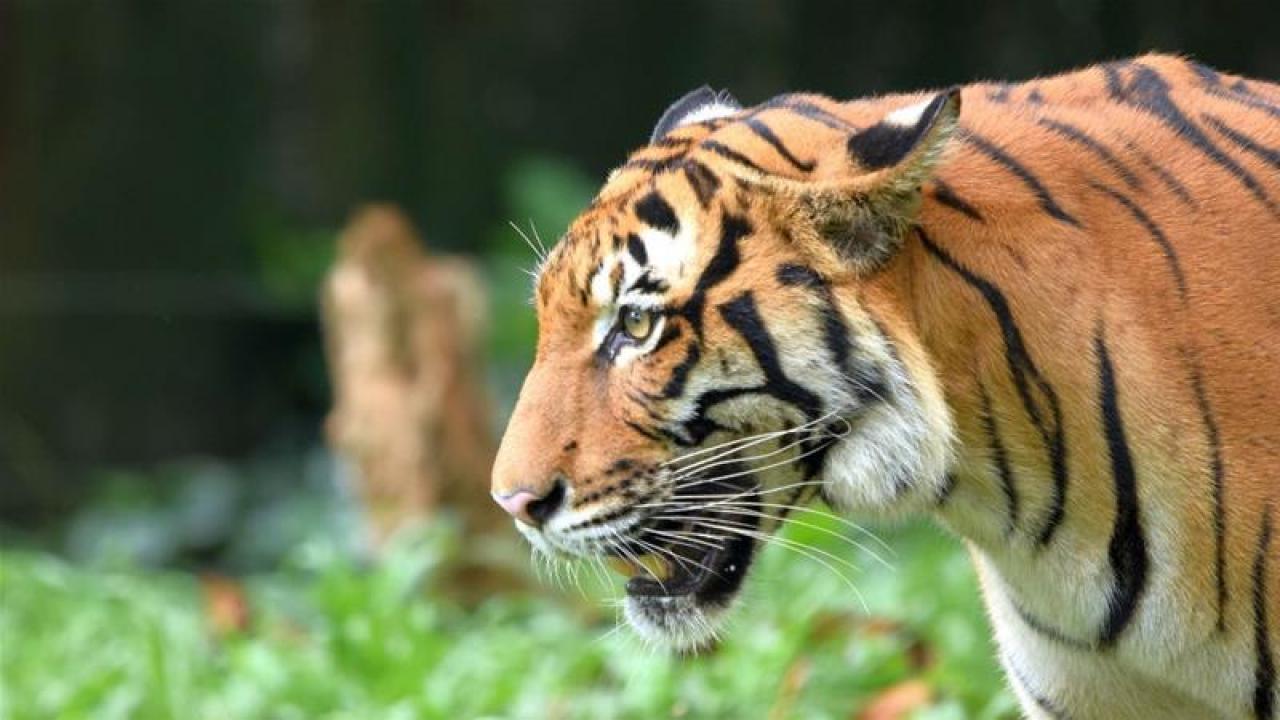 ***UPDATED May 29, 2020***
By February 2020, there was evidence that animals were being infected with SARS-CoV-2. While three dogs (North Carolina*, Hong Kong [2]), five cats (Belgium, Hong Kong, New York [2], Spain), five tigers (New York City), and three lions (New York City) have been infected (as of May 8) with SARS-CoV-2, infectious disease experts and multiple international and domestic human and animal health organizations agree there is no evidence at this point to indicate that pets spread COVID-19 to other animals, including people.
First Dog in Hong Kong
Oral and nasal samples were collected from an apparently healthy 17-year-old Pomeranian in Hong Kong that lived with a person infected with SARS-CoV-2 (the novel coronavirus that causes COVID-19). The samples tested weakly positive for the virus. The dog was quarantined, and subsequently, additional nasal and oral samples collected during the course of quarantine also tested weakly positive. This suggested that the dog may be infected, rather than just contaminated with the virus. Another dog and a cat from the same household tested negative. Subsequently, an antibody test was done on a blood sample from the dog, which initially was reported as negative, suggesting that the dog had not become infected, although there can be reasons for false negatives.
Two days after the dog was released from quarantine (March 17), it died suddenly. Unfortunately, the owner declined a postmortem. However, because it was a 17-year-old dog with advanced cardiac disease that showed no other signs during quarantine, there is a high likelihood that death was unrelated to coronavirus infection. On March 19, it was revealed that further testing done on the blood sample collected from the Pomeranian in early March showed that it was actually positive, suggesting that the dog had mounted an immune response to the virus. On March 26, a spokesperson from the Hong Kong Agriculture, Fisheries and Conservation Department (AFCD) confirmed that a positive result had been obtained at the World Health Organization reference laboratory at the University of Hong Kong and the dog had been infected by the virus.
Second Dog in Hong Kong
On March 19, it was also announced that a second dog in Hong Kong, a 2-year-old German shepherd that lived with a COVID-19 positive person, had tested positive for the virus. The dog was quarantined, in addition to a 4-year-old dog from the same household (which tested negative). Neither of the dogs have shown signs of disease, and none of the staff handling the dogs during quarantine have been reported to develop COVID-19.
Cat in Belgium
On March 27, reports emerged from veterinary faculty at the University of Liege and the Veterinary Services of Belgium that samples of vomit and feces from a cat in Belgium had tested positive for SARS-CoV-2. The cat lived with a woman who was diagnosed with COVID-19 after returning from Italy.
In addition, a week after the owner developed signs, the cat started showing clinical signs suggestive of COVID-19 (vomiting, diarrhea, and respiratory distress). The cat was not examined by a veterinarian, and the owner collected the samples. It was reported that a significant virus level was detected in the samples. The detection of a significant quantity of SARS-CoV-2 RNA in feces and vomit from the cat in Belgium suggests that cats can become infected with this virus, but caution is advised as the test details have not been fully described. We still don't have antibody tests back on this cat, but testing will be done when the cat is released from quarantine. While the cat's clinical signs are suggestive of disease caused by the coronavirus, there are other causes of such signs and the positive tests do not prove that the cat's signs were caused by the virus. Should a positive antibody test be identified once the cat has had time to mount an immune response, this would strongly support natural infection.
Cat in Hong Kong
On April 3, a cat in Hong Kong was reported to be sub-clinically (pre-symptomatically) infected with SARS-CoV-2. The owner had COVID-19, and the cat was quarantined on March 30. Nasal, oral and rectal swab specimens tested positive, and follow up samples on April 1 were also positive.
Two Cats in New York
On April 22, the CDC and the USDA announced the first confirmed cases of SARS-CoV-2 infection in pets in the United States - two cats in New York. The cats live in two separate areas of New York state. Both had mild respiratory illness and are expected to make a full recovery. A veterinarian tested the first cat after it showed mild respiratory signs. No individuals in the household were confirmed to be ill with COVID-19. The virus may have been transmitted to this cat by mildly ill or asymptomatic household members or through contact with an infected person outside its home. Samples from the second cat were taken after it showed signs of respiratory illness. The owner of the cat tested positive for COVID-19 prior to the cat showing signs. Another cat in the household has shown no signs of illness.
First Tiger in New York City
On April 5, a report was released of an infected Malayan tiger at the Bronx Zoo in New York City. The tiger was tested because it developed a dry cough and inappetence on March 27 and was in contact with a caretaker that was sub-clinically shedding SARS-CoV-2. In addition, the tiger's sister, two Amur tigers and three African lions at the zoo were reported to develop similar signs by April 3. They have not been tested.
Seven Additional Big Cats in New York City
On April 22, the Bronx Zoo announced that seven additional big cats (four tigers and three lions) tested positive for the virus that causes COVID-19. At this time, it is not clear when the additional tests on the big cats were conducted or when the zoo received the results. The zoo has been closed to visitors since March 16.
Dog in North Carolina*
On April 27, it was reported that a pug in Chapel Hill, North Carolina tested positive for COVID-19. Three humans in the dog's household also tested positive. Two other animals (dog and cat) living in the house did not test positive. Another animal (lizard) living in the house was not tested. The pug reportedly was sick with respiratory issues for a few days and recovered. This is believed to be the first dog in the U.S. to test positive. *On May 27, it was revealed that tests conducted by the USDA National Veterinary Services Laboratories (NVSL) were unable to verify SARS-CoV-2 infection in the pug. NVSL officials say they could not verify infection in the dog. No virus was isolated, and there was no evidence of an immune response based on a virus neutralization test, according to the NVSL. It appears the weak detection of viral RNA by initial PCR testing may be the result of contamination from the pug's COVID-19-positive household. The dog probably picked up viral particles from a contaminated surface.
Cat in Spain
In early May, it was announced that a cat in the Catalonia region of Spain tested positive for the novel coronavirus. The positive diagnosis was discovered posthumously while a veterinarian conducted a necropsy of the cat. The cat did not die from the virus, however, but from a pre-existing respiratory condition fairly common among cats. It lived in a household where several family members had caught the virus.
Additional Tests
A major veterinary diagnostic laboratory, IDEXX, made a statement that they had more than 4,000 samples from dogs, cats, and horses – no evidence of the coronavirus was found, although these were stored samples, and it is unclear to what extent the animals had been exposed to infected people. The samples were collected over a 4-week period, starting on February 14, and were collected from animals in South Korea and the United States. IDEXX also noted that their testing had now expanded into Canada and EU countries, including areas with high rates of COVID-19 in humans, and all tests continued to be negative.
As of March 3, the Hong Kong AFCD conducted tests on 27 dogs and 15 cats quarantined from households with confirmed COVID-19 cases or persons in close contact with confirmed patients. Only the two dogs and the cat tested positive for the COVID-19 virus. None of the animals had clinical signs of disease.
#   #   #