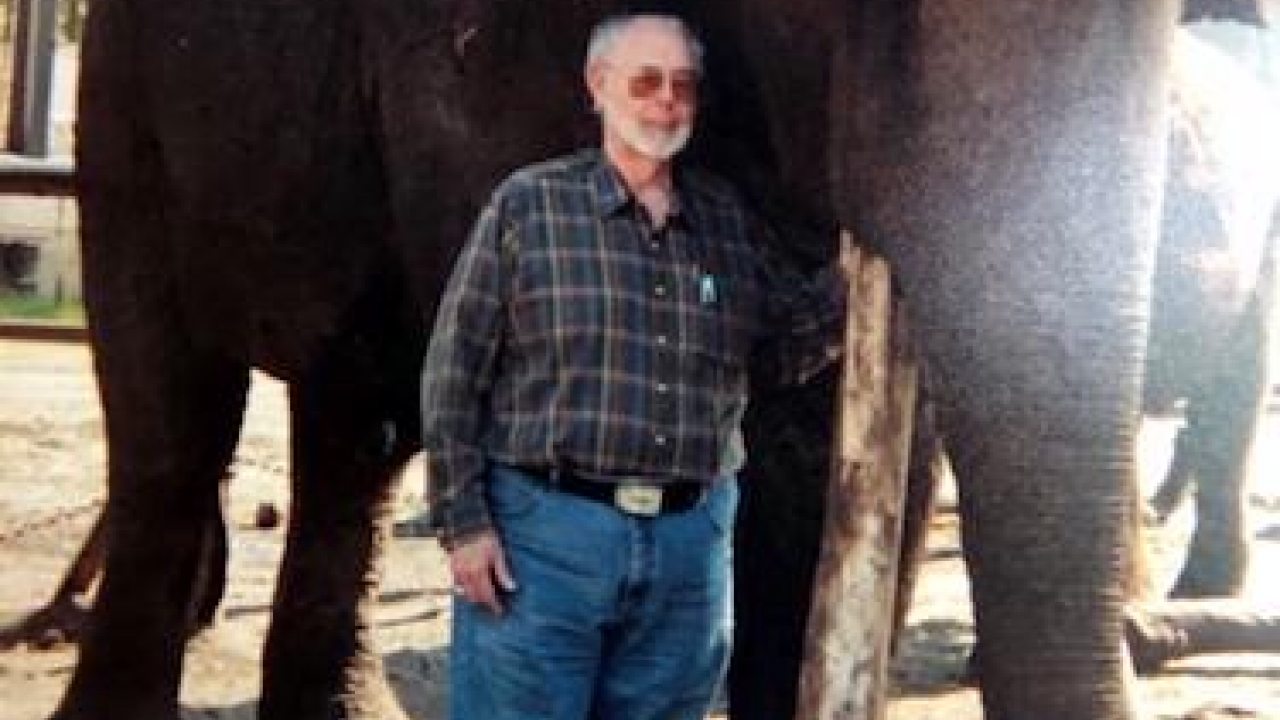 Richard Leroy Crawford was born in Santa Ana, California on December 21, 1927. After having spent his childhood in Tustin, Newport and San Pedro, California, Richard Crawford served during the Korean War for two years and then became a police officer in Davis, California. He met and married his wife, Charlotte during this time. 
He later decided to go back to school, graduating from the UC Davis School of Veterinary Medicine in 1963. He began his veterinary career with a private practice in Los Alamitos, California. He then worked in animal regulatory enforcement and care throughout the Los Angeles area in the sixties and seventies as a veterinarian for the USDA APHIS Veterinary Service, working with animals like the MGM lion and Lassie as well as zoos, circuses, and other show animals. He later worked on Tennessee walking horses and marine mammals. 
He rewrote many federal regulations after moving to Maryland in 1977 as assistant deputy administrator of animal care at the USDA. He retired in 1995, was then editor of the local NARFE newsletter until 2003, consulted for Barnum and Bailey in animal care, and also worked at the Agriculture Library in Beltsville, Maryland until he was diagnosed with Alzheimer's. 
He has been in a wonderful caring facility for the last four years and passed away there on Tuesday, May 29th. He is survived by his wife, Charlotte, his three daughters, Carol, Holly, and Heather, and five grandchildren, Kathlyn, Bryce, Keith, Aiden, and Erica. His obituary can be seen at legacy.com (search for his name). 
His services will be held at Witzke's Funeral Home 5555 Twin Knolls, Columbia 21045 on June 9, visitation from 12-2 pm., service at 2pm.  Memorial donations in his honor may be given to the UC Davis School of Veterinary Medicine.