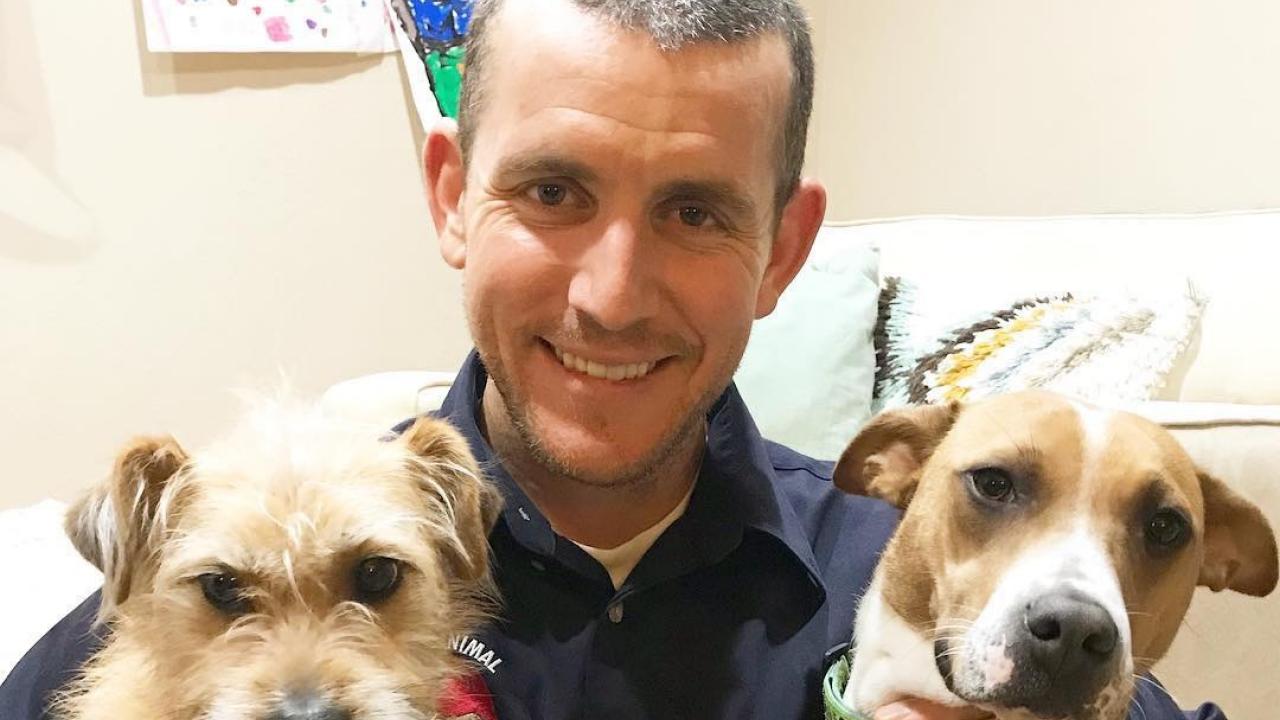 Dr. Tim Helms '04, DVM '10 goes the extra mile when it comes to caring for his patients and advancing animal health. Last December, he completed the XTERRA World Championship triathlon to inspire donations for the Companion Animal Memorial Fund (CAMF). Helms and his team at the Central Animal Hospital in Petaluma, California, generously raised $1,500 for the fund.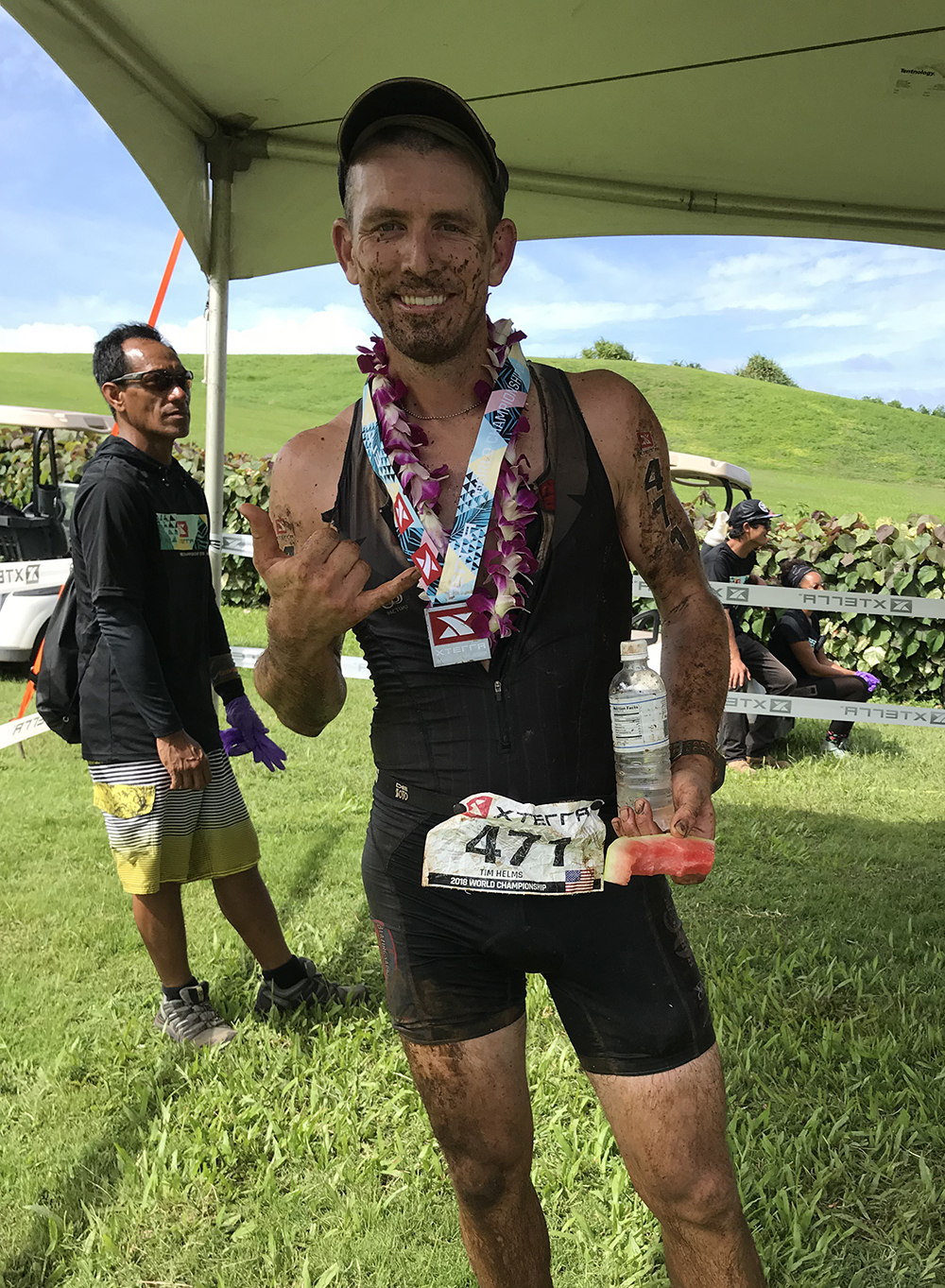 The race challenged athletes to a 1-mile swim, a 20-mile muddy mountain bike trail that climbed 3,500 feet up and down the lower slopes of the West Maui Mountains, and a 6.5-mile run that traversed forest trails. He placed 85th out of 800 competitors.
Helms' compassion for his patients and passion for fitness sparked his idea to compete in the triathlon to raise money.
"Honoring my patients through CAMF is important because I'm able to pay tribute to both pets and their owners who loved and cared for them," Helms said. "What better way to remember a beloved pet than by donating to this fund—supporting research that will improve the lives of companion animals?"
With a long-time interest in racing, Helms competed as an undergraduate for the UC Davis Aggies in both cross country and track and field. He then pursued his dream of becoming a veterinarian and continued to race by competing in off-road XTERRA triathlons intermittently since 2005.
"UC Davis is in my blood. Go Ags!" Helms said. "This was my third race at the XTERRA World Championship. I thought it would be a great way to motivate myself to train and to also raise excitement and awareness of CAMF."
Do you have a beloved animal you'd like to honor? Please visit give.ucdavis.edu/VCAH/V483022. For more information, contact us at 530-752-7024 or petmemorial@ucdavis.edu. See latest CAMF Honor Roll donors in our latest issue of the CCAH Update.