School Donates Supplies to Medical Center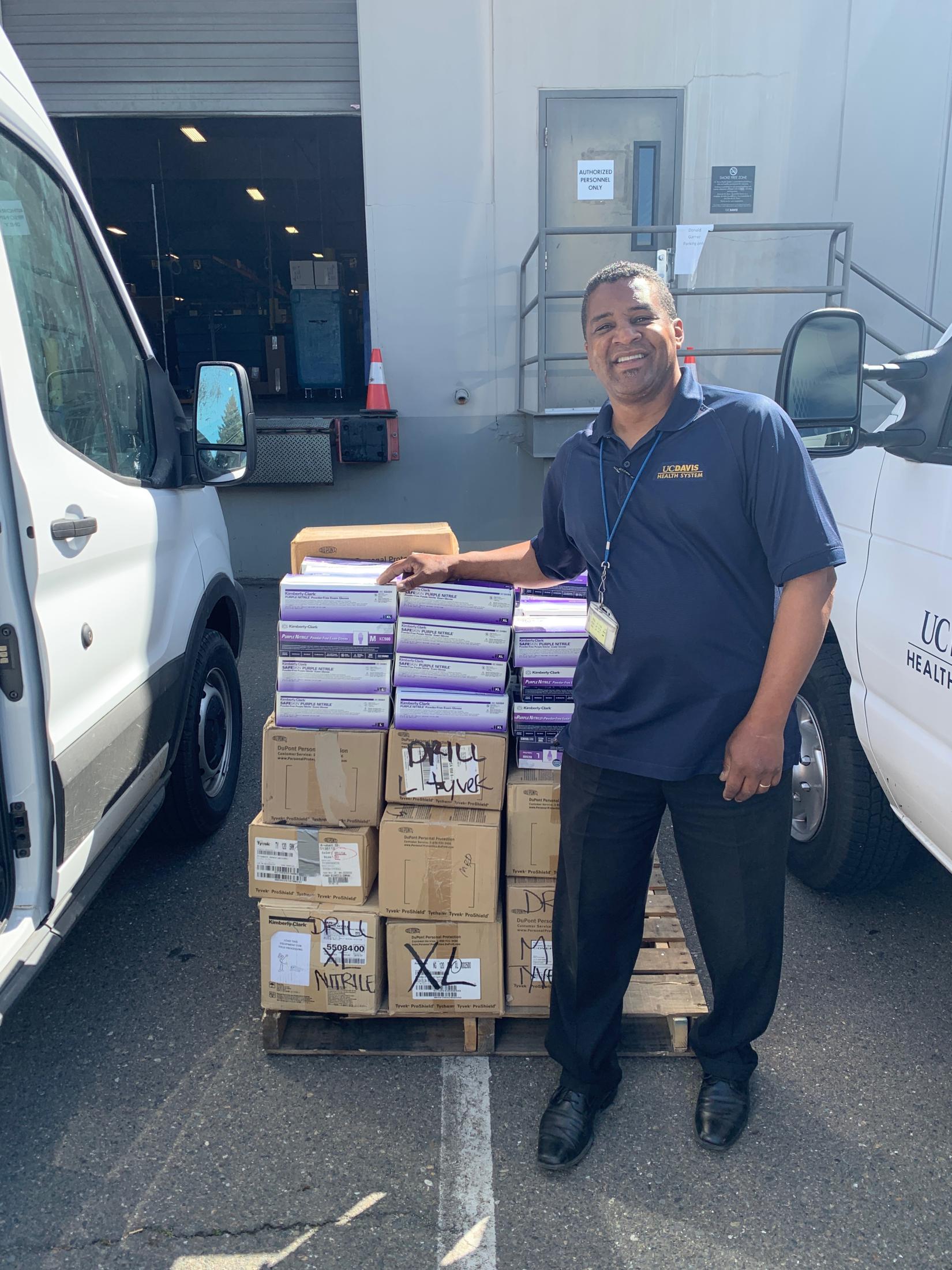 The UC Davis School of Veterinary Medicine (SVM) is donating thousands of pieces of personal protective equipment (PPE) to UC Davis Health to aid in their efforts to battle the COVID-19 pandemic.
To date, the SVM has donated approximately 6,000 N95 respirators, 2,750 pairs of nitrile examination gloves, and 550 chemical-resistant protective suits (coveralls). These items came from excess supplies of the One Health Institute, the Gourley Clinical Teaching Center, and the Veterinary Medical Teaching Hospital (VMTH). (Update Below)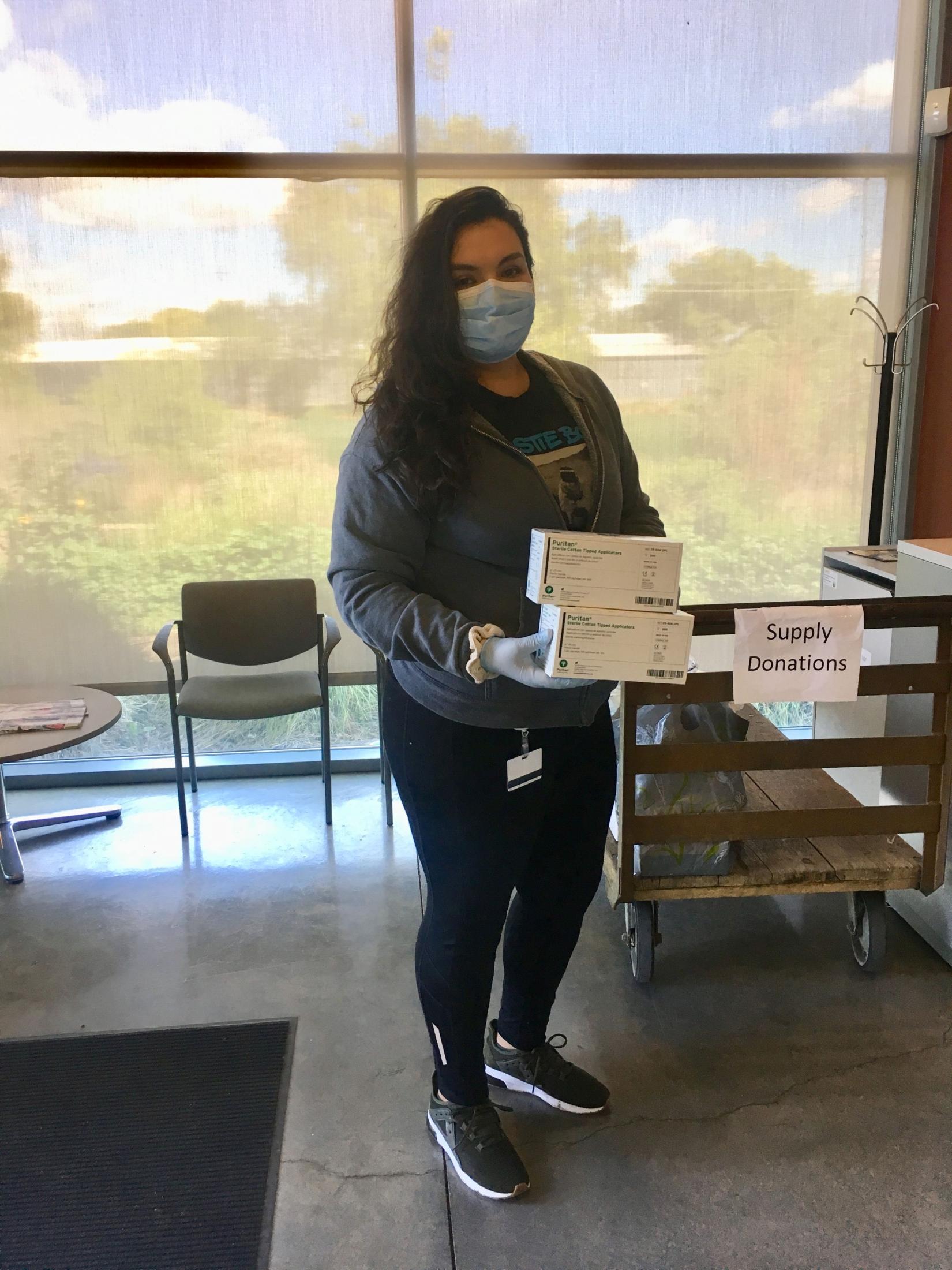 Since the outbreak of the COVID-19 pandemic, medical centers nationwide have been inundated with thousands of patients who have or may test positive for the disease. Since implementing quarantines and physical distancing guidelines, federal, state, and local authorities expect the peak of potential positive cases to be in the coming weeks. With that may come overcrowded hospitals and low supplies of PPE for healthcare personnel.
"We feel it's our obligation to assist our colleagues at UC Davis Health however we can during this crisis," stated Michael Lairmore, dean of the SVM. "I'm proud to see our team coming together, and our university working collectively to battle this pandemic."
The SVM will continue to inventory the entirety of its PPE supplies and donate as much equipment as possible. Lairmore and other school leaders are in contact with UC Davis Health officials to determine upcoming needs. A potentially vital piece of equipment needed in the coming weeks may be ventilators. The VMTH has six critical care ventilators ready to loan to the medical center should they become overwhelmed with patients in need.
April Update
The One Health Institute's laboratory donated two boxes of flocked swabs to UC Davis Health.
The Comparative Pathology Laboratory donated four face shields, 20 N95 respirators, 100 pairs of protective eyewear glasses, and more than 100 disposable surgical gowns, hairnets, and shoe covers to UC Davis Health.
Assistant Professor Pramod Pandey, an associate agronomist and associate specialist in the school's Cooperative Extension, personally purchased and donated 5,000 surgical masks to the VMTH.
#   #   #
Primary Category
Tags