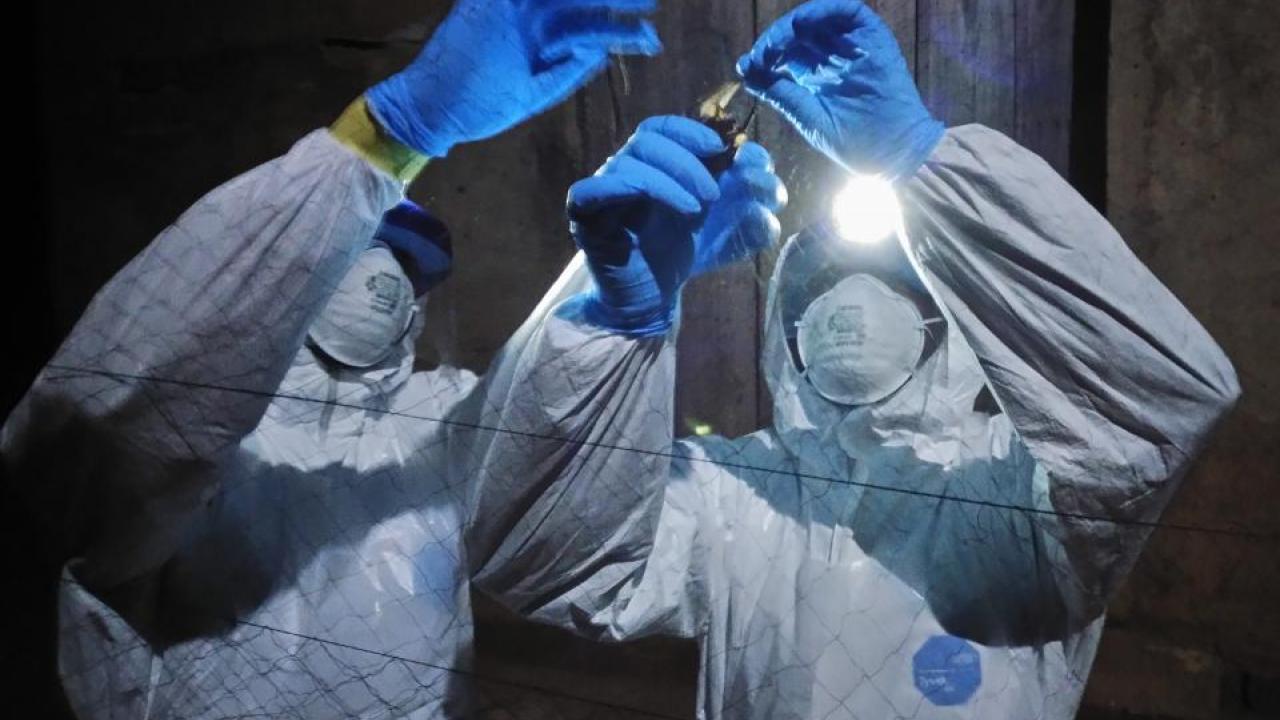 By Kat Kerlin, UC Davis
Scientists have identified a novel ebolavirus in free-tailed bats in Sierra Leone, providing the strongest evidence to date that bats are the natural hosts of these viruses. The new virus, called Bombali virus, was found in insectivorous bats roosting inside people's houses.
Based on laboratory experiments, researchers from the University of California, Davis, and the Center for Infection and Immunity at Columbia University's Mailman School of Public Health report that the virus has the potential to infect human cells but stress that it is not known whether it has actually infected people or if it is harmful.
The new virus was discovered by UC Davis' One Health Institute working with Columbia's Center for Infection and Immunity (CII), the government of Sierra Leone, the University of Makeni and Metabiota as part of the PREDICT Ebola Host Project, funded by the United States Agency for International Development (USAID).
Tracey Goldstein, a professor at the One Health Institute at UC Davis, said the project seeks to identify hosts of viruses like Ebola. The most recent Ebola outbreak in 2013-2016 killed more than 11,000 people in West Africa.
"While we haven't identified the source of the outbreak virus yet, we did find this new ebolavirus circulating in bats," Goldstein said. "Bombali virus is not the same strain that caused the 2013-2016 epidemic, but its discovery supports a growing body of evidence that bats are the most likely hosts for this group of viruses."
Category
Tags