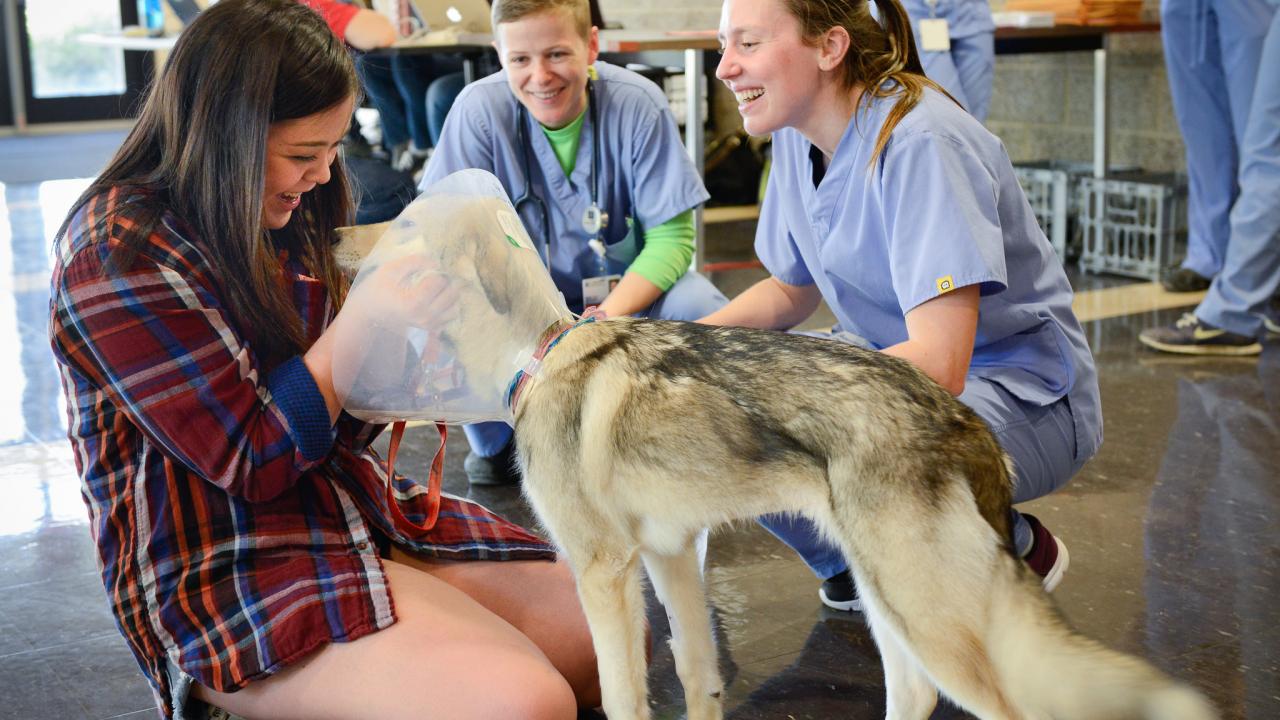 The UC Davis veterinary hospital has added a volunteer program and is currently seeking participants to kick start the program. Volunteers will fulfill many important roles at the hospital, and will help free up the faculty, staff and students to give clients and patients their full attention.
Activities that volunteers will be asked to perform include running errands within the hospital, assisting with client services tasks, and helping make patients and their families more comfortable.
"As we are one of the busiest veterinary hospitals in the world, this volunteer program is a much-needed addition," said David Lish, hospital human resources manager. "This will help our hospital to run smoothly by keeping appointments on time for us to best serve our clients. As an example, volunteers will help by greeting clients and their animal companions and by acting as a concierge, so the client gets to the right place on time."
Beyond the day-to-day activities at the hospital, volunteers may also help with veterinary-related campus special events such as Picnic Day, Yappy Hour Puppy Socialization, and "An Evening with Vet Med" lectures.
In order to become a UC Davis veterinary hospital volunteer, interested participants will be required to pass a background investigation including criminal history and identity check, as well as complete an orientation course.
Volunteer hours vary, including after-hours and weekend opportunities.
More information can be found on the hospital's website or by emailing vmthvolunteer@ucdavis.edu.