Veterinary Hospital Acknowledges Annual Staff Award Winners
The UC Davis veterinary hospital recently acknowledged the hard work and special qualities of its staff members with the annual Staff Awards and Rachel Smith Award.
The Staff Awards are divided into four categories:
•    Large Animal Clinic
•    Small Animal Clinic
•    Client Services/Administrative
•    Support Services (including laboratory, pathology, pharmacy, central services, and diagnostic imaging)
The Rachel Smith Award is named for a lead staff member in the Clinical Pathology Laboratory for many years who worked with Dr. Oscar Schalm to develop the field of veterinary hematology. When Smith retired in 1985, an annual award was established in her name to honor her exemplary career. This award is intended to be the highest honor that the hospital can bestow upon a career staff employee.
This year's nominees were all amazing individuals who demonstrated leadership to the hospital community and were prime examples of the hospital's cultural beliefs: One Team, Trusted Dialog, Value People, Pursue Excellence, and Realize Our Vision.
One nominee was described as taking a huge interest in long-term or complicated cases to ensure they receive optimal care and that clients feel connected when their pet is hospitalized for a long period of time. Another was described as a truly indispensable team member, fostering open communication, teamwork, and respect within their service.
 
Rachel Smith Award Winner – Sarah Blasczynski (Livestock Medicine Service)
Sarah Blasczynski maintains the highest standard of excellence in everything that she does, with dedication, innovation, and the highest quality of care. Her nomination for this award was supported with more than two pages of endorsements from across the Large Animal Clinic, showing her far reaching influence and appreciation.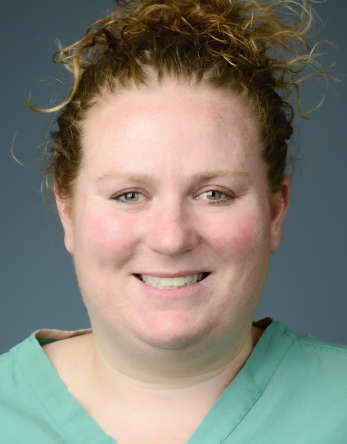 Large Animal Staff Award Winner – Sarah Blasczynski (Livestock Medicine Service)
While these awards are all separate, Sarah Blasczynski was also chosen for the Large Animal Staff Award. Sarah is a tireless worker who adheres to the "team approach" in accomplishing every task. While predominantly a livestock technician and supervisor, she goes above and beyond to familiarize herself with all realms of the Large Animal Clinic so that she can understand how the entire clinic functions. As a result, she is widely respected by her peers, students, house officers, and faculty members, across all species. Sarah is excited to broaden her skillset and brings fresh, innovative eyes to situations to create solutions, sometimes solving problems before they even arise.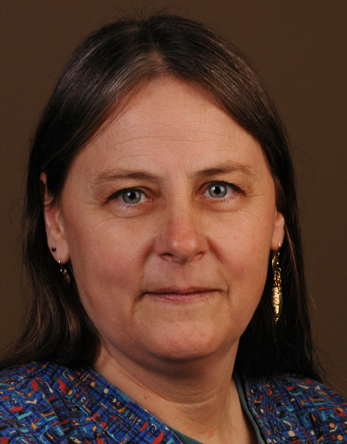 Small Animal Staff Award Winner – Judy Schettler (Dermatology Service)
Judy Schettler is described as the "glue" of the Dermatology Service, keeping it functional and focused. As a member of the service for more than 15 years, she is extremely knowledgeable and resourceful, and has an endless list of skills and tasks that she accomplishes daily. At the onset of the pandemic, Judy took the initiative to keep a list of all canceled appointments and communicated with clients to triage patients as needed. Additionally, she is described as patient and perceptive in teaching students and has organized formal rounds with them to review their studies.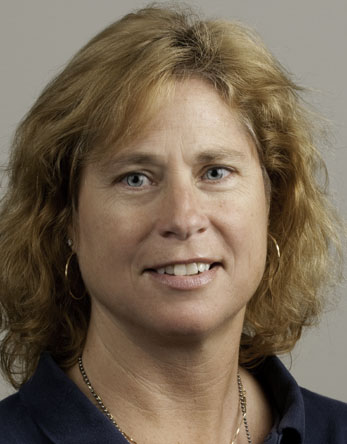 Client Services/Administrative Staff Award Winner – Sharon Farnham (Large Animal Client Services)
Sharon Farnham always finds a way to connect with clients and provides exceptional customer service. She incorporates her longstanding knowledge of the hospital with new technology and a strong work ethic, leading to efficient transitions and a smooth workflow. Sharon is said to embody the hospital legacy, integrity, work ethic, and humanity, which is supported by more than a page of colleagues' signatures on her nominee application.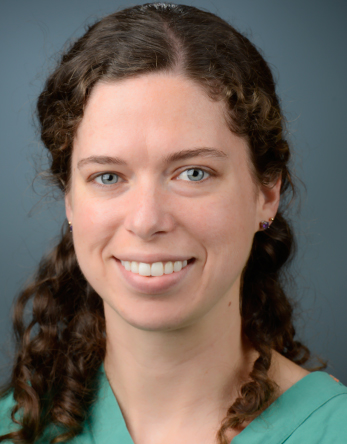 Support Services Staff Award – Lisa Carstens (Diagnostic Imaging Service)
Lisa Carstens is described as an incredible team member who will do anything for her service and co-workers. She facilitates collaboration between various services and maintains patience during complicated cases. Lisa is a great listener who provides logical and insightful input during discussions. Additionally, she continues to push the boundaries of technology to improve her service, including taking the initiative to move the CT/MRI scheduling to an online system, and taking responsibility for both the large and small animal PET scan programs.
Congratulations to all award winners and nominees!
#   #   #