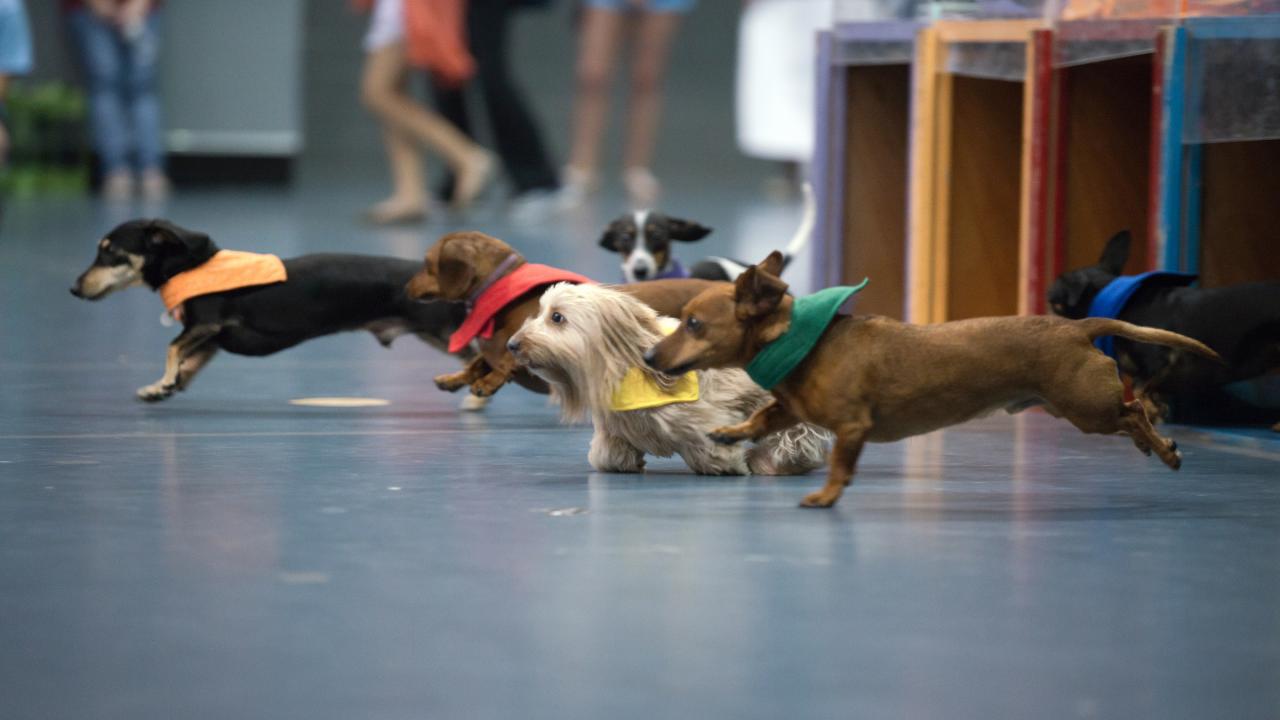 The School of Veterinary Medicine is changing up its Picnic Day activities this year, primarily centering them in and around the Pavilion at the ARC, in an area where there is a high concentration of animal activities. The annual event takes place Saturday, April 13, 2019.
As usual, first-year SVM students will join the morning parade with a float that they designed and created. From noon to 2 p.m., 2nd year SVM students will host the Doxie Derby in the Pavilion at the ARC. 
Outside on Hutchison Field just adjacent to the Pavilion, the school will have a shaded information table for students interested in attending, prospective clients asking about services, or alumni just stopping for a chat. Hutchison Field will serve as a center point for animal activities, including the Frisbee Dog Contest co-hosted by the school's Canine Medicine Club. 
Approximately 15 animal- or wilderness-related groups will be represented on the field, along with the Picnic Day Check-in and Information Booth. In addition, the Center for Equine Health will also have a station at the field. They will have two of their teaching herd horses at their booth for the first half of the day, and will also be joined by some people from the Veterinary Genetics Lab who will be on hand to talk about horse coat colors. 
There will be no official activities at the Veterinary Medical Teaching Hospital or other parts of the vet med portion of campus.
More information on all Picnic Day activities can be found on the official Picnic Day website.
Category
Tags