After losing her longtime friends and colleague, Jan Boynton felt the best way to honor her memory was to establish the R. Darlene Murphy Endowed Memorial Scholarship.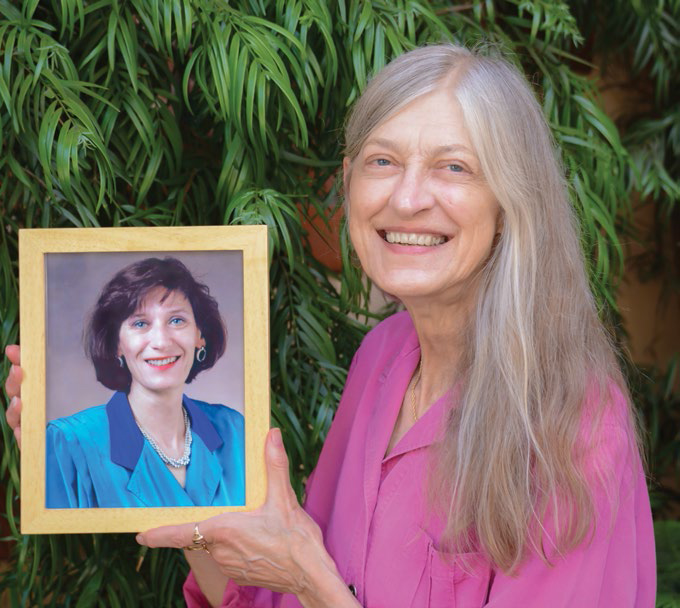 During the 35 years they had worked as nurses at Stanford Hospital, they developed a close friendship and shared a joy in their pets.
In the 1980s, Stanford launched a new emergency response effort, the 11 p.m. - 7 a.m. Crisis Team. Murphy, a nursing supervisor, thought Boynton would be a great crisis nurse. They talked about the possibility for a year -- how to best keep their friendship and not compromise their professional duties. Finally, Boynton agreed.
It turns out that their decision was a good idea. During their next 26 years on the Crisis Team, they shared many professional values--including attention to detail, life-long learning, continual improvement and excellence. In their personal lives, they cheered on one another's successes, provided assistance when needed and offered comfort in times of sorrow.
Boynton decided to retire in 2013; Murphy stayed for another year until becoming terminally ill. Saddened but reflecting on all the years, Boynton elaborated, "I had a very satisfying career at Stanford. Having Darlene as my boss had a lot to do with that. She taught me how to live well--to do what you can, with what you have, for as long as you can."
Over the years, their cats and dogs benefited from advances in veterinary medicine. Thus, Boynton decided a gift to the school would further these efforts. This scholarship will recognize outstanding veterinary students and help them to achieve their professional dreams.