Associate Professors Honored as Chancellor's Fellows
Associate Professors Melanie Gareau and Karen Shapiro are among 13 campus faculty members honored as Chancellor's Fellows this year.
"Our newest fellows represent the very best of UC Davis and I congratulate them," Chancellor Gary S. May said in announcing the new fellows. "The knowledge, expertise and excellence these faculty demonstrate across a range of disciplines positively impacts our university's mission of research, teaching and public service."
Each fellow receives $25,000 in unrestricted funds for their research or other scholarly work. UC Davis has named 191 faculty members as Chancellor's Fellows over the program's 23-year history, with philanthropic support from the UC Davis Annual Fund, Davis Chancellor's Club and the UC Davis Parents Fund.
"This is a great example of the power of philanthropy, allowing us to recognize our faculty and provide support for their work," said Shaun Keister, vice chancellor for Development and Alumni Relations.
Phil Kass, vice provost of Academic Affairs, noted that Chancellor's Fellows retain their new title for five years. "But we see them making a brilliant impact on UC Davis for many years beyond that," he said.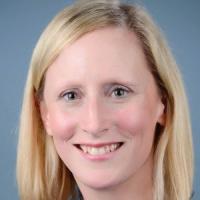 Gareau serves in the school's Department of Anatomy, Physiology and Cell Biology. She is known for her research in understanding how changes in gut microbes impact the brain and behavior, including anxiety, depression and memory. Gareau investigates how microbes are dysregulated in diseases such as inflammatory bowel disease, bacterial infection and autism. She also examines potential therapies to ameliorate these changes.
"Her work has contributed importantly to the concept that modulating the gut microbiome with agents like probiotics can alter brain functions and behavior. This idea has become part of the mainstream now, but that would not have happened were it not for discoveries such as those of Dr. Gareau." — Keith Sharkey, professor, Department of Physiology and Pharmacology, Cumming School of Medicine, University of Calgary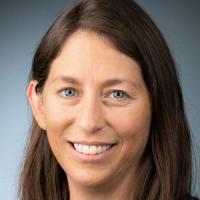 As a veterinary microbiologist in the school's Department of Pathology, Microbiology, and Immunology, Shapiro focuses on protozoan parasites that have the potential to transmit disease between animals and humans. She is known for her research that showed cat feces shedding the parasite Toxoplasma gondii were killing southern sea otters in California. Her research also found that microplastics can carry land-based pathogens to the ocean, affecting wildlife and human health.
"Dr. Shapiro's research is informing our future: Her focus on water as a vital medium through which animals and humans interact with each other and with the environment has critical implications for policy development, natural resource management and disease prevention." — John Pascoe, executive associate dean, School of Veterinary Medicine
The other 2022-23 Chancellor's Fellows are listed here with their department or school in parentheses: Jessica Bissett Perea (Native American studies), Marcela Cuellar (education), J. Sebastian Gómez-Díaz (electrical and computer engineering), Rana Jaleel (gender, sexuality and women's studies), Wilsaan Joiner (neurobiology, physiology and behavior), Xiaodong Li (statistics), David Olson (chemistry), Caitlin Patler(sociology), Zubair Shafiq (computer science), Aaron Tang (law), and Rachel Vannette(entomology and nematology).
You can read more about them at UC Davis News.
Primary Category
Tags