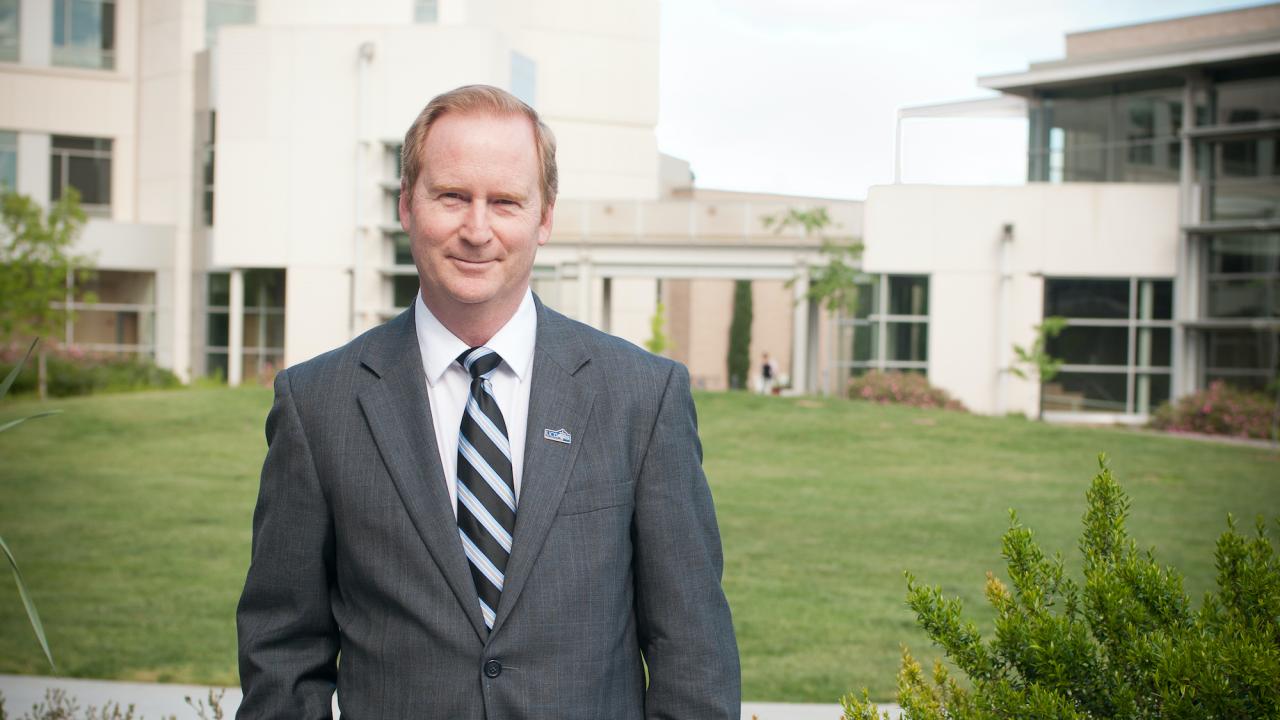 To the UC Davis Veterinary Medicine community:
Thank you for your continued patience and flexibility as we adapt to this challenging situation. I recognize how difficult these past few weeks have been throughout our community, and the stress that the COVID19 pandemic has had on our daily lives, work, and social interactions. I am proud of the dedication and spirit of our faculty, students, and staff in meeting this challenge and how we have stepped up, including making donations of medical supplies to our colleagues at UC Davis Health
We have many examples of how our people and programs are addressing the crisis. These include the continuation of the essential services we provide to protect our food supply, such as at the California Animal Health & Food Safety Laboratory system. Our director of the Western Center for Agricultural Health and Safety, Dr. Kent Pinkerton, and his team have created excellent informational material and guidance resources on the coronavirus/COVID-19 for agricultural workers.
Our hospital operations remain in reduced service for emergency, emergent and critical continued care cases through at least Friday, April 10. In addition, to reduce our personnel's possibilities of exposure, we are restricting client access to the hospital. Hospital leadership worked with our communications team to create a video that explains the new procedures to clients.
Associate Dean Joie Watson has been working with the Curriculum Committee, student leaders and faculty to come up with custom teaching and learning solutions for each class. Their decisions are being made with the singular goal of providing students with continued access to outstanding veterinary training while safeguarding their health and wellbeing.
And although we've been working hard to ramp down our research activities in a way that safeguards future results, we continue to have ongoing activities directly related to the pandemic. The One Health Institute continues the work of the Predict and One Health Workforce programs, while researchers at the Center for Immunology & Infectious Diseases, a joint research center sponsored by the School of Veterinary Medicine (SVM) and the School of Medicine (SOM), are working in high-level containment laboratories to grow SARS-CoV-2 to increase capacity in diagnostic testing and provide the virus for researchers at UC Davis and other institutions.
We have postponed, moved online or canceled many future events, and we are starting to create new online events as we adjust to the current situation. We know that the future of commencement is a concern across the university, and we are engaged with university leadership, our faculty, and our graduating students in the discussions on this topic. We anticipate decisions soon and will keep you updated.
As a reminder, all of our information and links are collected and continually updated on our Coronavirus Resources page, accessible from the School of Veterinary Medicine's home page.
I want to close by mentioning that we have established an emergency fund to support our students in case they have urgent, immediate needs because of this crisis. We've all seen the headlines regarding the economic impact of the current COVID19 pandemic and our students are not immune to these forces. We will continue to provide support services for all students, including for mental health and wellness.
Thank you again for your contributions and kindness as we keep up that Aggies Helping Aggies attitude.
Michael D. Lairmore
Dean and Distinguished Professor
Category
Tags