Dr. Lisa Miller Elected as AAAS Fellow
By Andy Fell, UC Davis News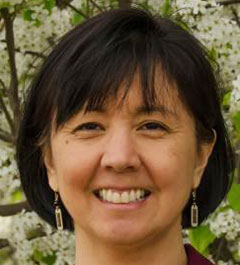 Eleven UC Davis professors have been elected in this year's class of fellows of the American Association for the Advancement of Science, or AAAS, the world's largest general scientific society. Among those elite is Professor Lisa Miller in the veterinary school's Department of Anatomy, Physiology and Cell Biology.
AAAS elevates members to the rank of fellow in recognition of their scientifically or socially distinguished efforts to advance science or its applications. Miller is recognized for her distinguished contributions to our understanding of the health effects of air pollution and environmentally induced lung injuries.
The association released the 2020 list of 498 fellows today (Nov. 24) and plans a formal announcement in the AAAS journal Science this Friday (Nov. 27). A virtual induction ceremony for the new fellows is scheduled for Feb. 13.
See Dateline article for the full list of 2020 UC Davis fellows.
Founded in 1848, the American Association for the Advancement of Science includes more than 250 affiliated societies and academies of science, serving 10 million individuals. The nonprofit AAAS is open to all and fulfills its mission to "advance science and serve society" through initiatives in science policy, international programs, science education, public engagement and more.
Congratulations, Dr. Miller!
Primary Category
Tags