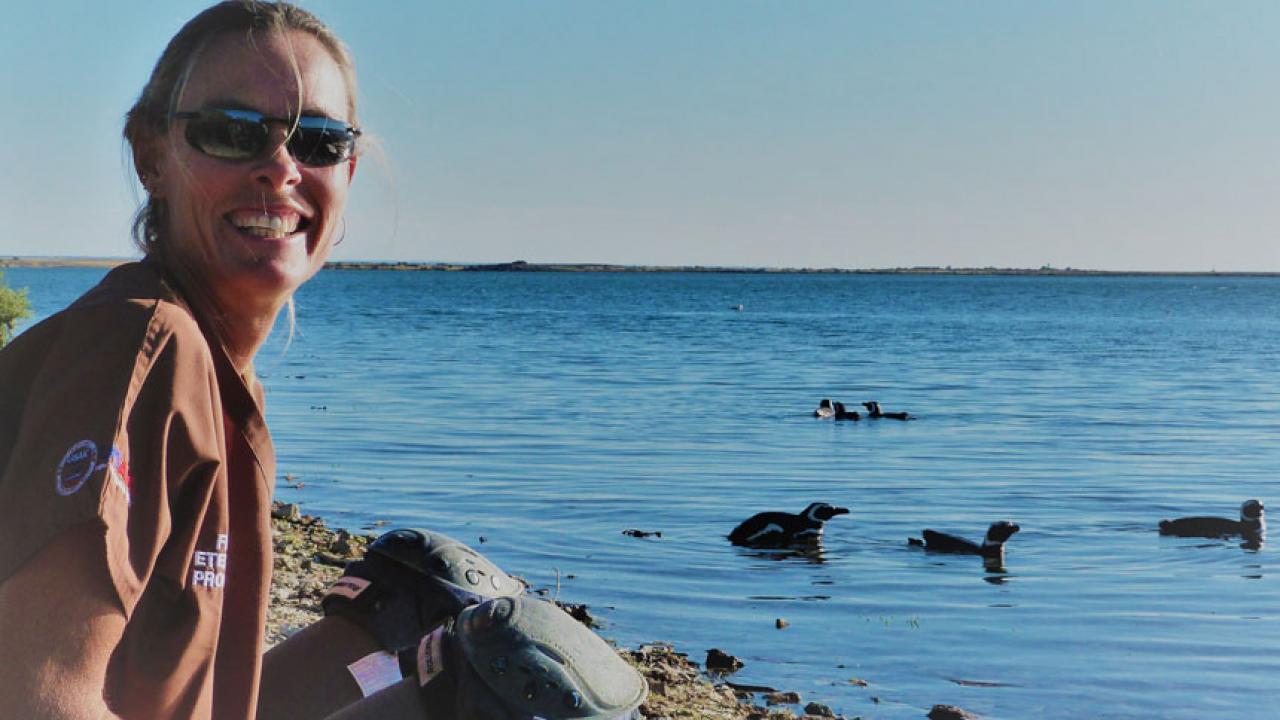 Congratulations are due to Dr. Marcela "Marcy" Uhart, director of the Karen C. Drayer Wildlife Health Center's Latin America Program. She is the recipient of the Wildlife Disease Association 2018 Distinguished Service Award, presented last night during the WDA's annual conference in St. Augustine, Florida.
A renowned and respected wildlife veterinarian and wildlife health researcher, Marcy specializes in marine mammal health. Her leadership, research and outreach efforts are helping advance our understanding of the role that disease plays in wildlife conservation in Latin America.
Marcy has worked tirelessly on behalf of the Wildlife Disease Association, serving in several leadership roles, most recently as president (2015-17). Key accolades also include founding and leading the Southern Right Whale Health Monitoring and Stranding Program in Argentina; serving as the Wildlife Conservation Society's lead for the USAID Emerging Pandemic Threats PREDICT project in Latin America, and implementing and collaborating on projects to address the health challenges threatening southern elephant seals, pelagic albatross and petrels, huemule deer, vicuna and sea turtles, among other species.
Category
Tags