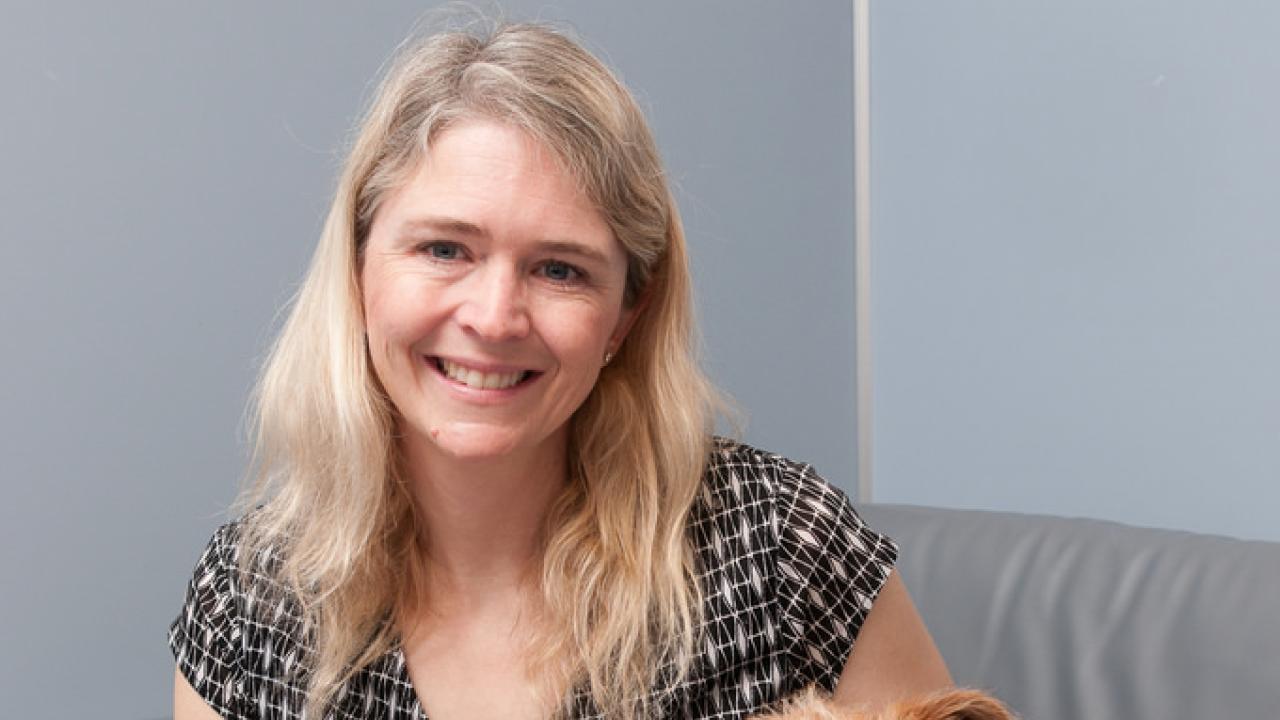 A UC Davis professor who studies enrichment for confined cats and stress in shelter animals will receive the World Small Animal Veterinary Association's 2019 Companion Animal Welfare Award.
Melissa Bain, DVM, MS, DACVB, DACAW, is being recognized for her contributions to animal welfare through integrating the field of human-animal interactions with veterinary clinical behavior, WSAVA reported. The award will be presented in July at the organization's World Congress in Toronto.
"Dr. Bain has shown herself to be a visionary veterinary and animal welfare leader dedicated to service, research and education," said Melinda Merck, DVM, co-chair of WSAVA's Animal Wellness and Welfare Committee. "Her work has significantly advanced the global veterinary community's understanding of the important role played by veterinarians in animal welfare, and she has made an immeasurable, positive impact on the lives of animals."
Dr. Bain is a professor of clinical animal behavior at the University of California, Davis, School of Veterinary Medicine. She is past president of both the American College of Veterinary Behaviorists and the American Veterinary Society of Animal Behaviorists.
Category
Tags