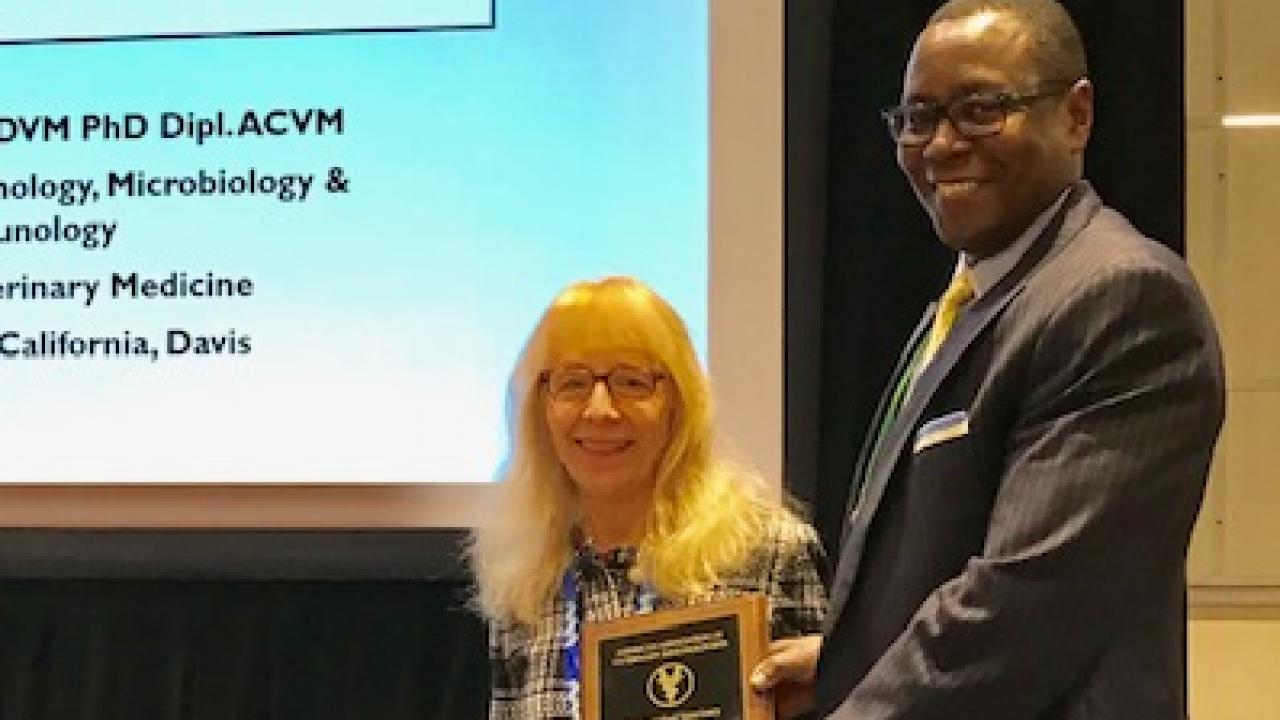 Dr. Laurel Gershwin has been named as the 2018 Distinguished Veterinary Immunologist by the American Association of Veterinary Immunologists (AAVI) for lifetime achievement in veterinary immunology. Gershwin received her DVM from the University of California, Davis in 1971.
After an internship at the Angell Memorial Animal Hospital in Boston, MA and two years in private veterinary practice, she returned to UC Davis, where in 1979 she obtained a PhD in Microbiology, with an emphasis in Immunology. Gershwin took and passed the board examination in virology, immunology, and bacteriology/mycology to become a diplomate of the American College of Veterinary Microbiologists in 1980. 
She has been a faculty member at the UC Davis School of Veterinary Medicine since 1979 and has taught Immunology to DVM students for 38 years. Her research has emphasized immune responses in the lung with particular emphasis on IgE mediated pathogenesis, Bovine Respiratory Syncytial Virus, and associated vaccinology.
Category
Tags