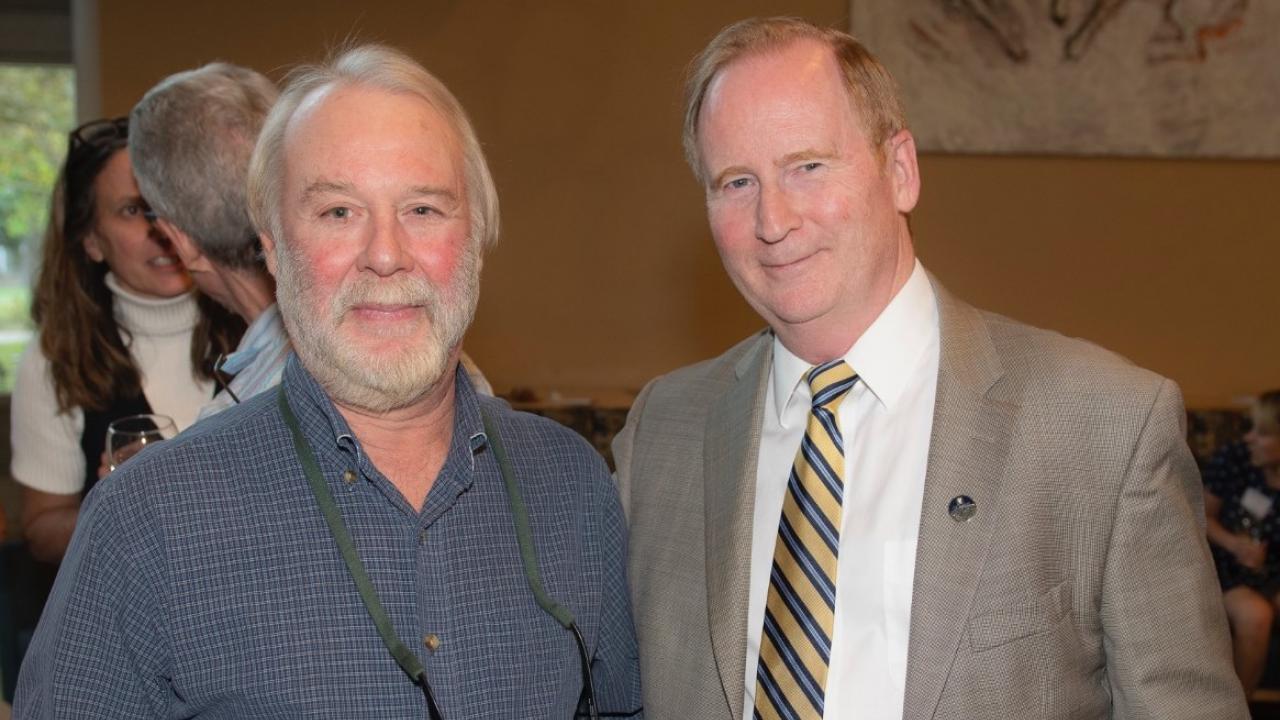 Adapted from the AAVMC website
The AAVMC announced today the recipients of five awards that recognize professional excellence, achievement and service in academic veterinary medicine. Dr. Peter J. Havel from the UC Davis School of Veterinary Medicine is the recipient of the 2020 AAVMC Excellence in Research Award.
The AAVMC Excellence in Research Award designates the outstanding veterinary medical researcher of the year, as selected by a committee of peers. The AAVMC Board of Directors established the annual research award in 2010 to recognize outstanding research and scholarly achievements in the field of veterinary medicine. It recognizes an individual who, over the course of his or her career, has demonstrated excellence in original research, leadership in the scientific community, and mentoring of trainees and colleagues in any discipline of veterinary medicine.
Dr. Havel is a professor in the Department of Molecular Biosciences, School of Veterinary Medicine and the Department of Nutrition at the University of California, Davis, where his endocrinology and metabolism research investigates the causes and consequences of obesity, type 2 diabetes and related metabolic diseases. He has also studied the impact of bariatric surgery and consumption of high sugar (fructose) containing diets in both humans and animal models. This work laid the foundation to identify new interventions to manage obesity, diabetes and cardiovascular disease. Dr. Havel's research has tackled issues important to both human and animal health and played an important role in understanding the role of sugar-sweetened beverages in obesity, metabolic dysregulation and cardiovascular disease. He also serves as director of the Endocrinology and Metabolism Core for the UC Davis Mouse Metabolic Phenotyping Center.
The awards will be presented during the AAVMC's 2020 Annual Conference and Iverson Bell Symposium, which will be held March 6-8, 2020 at the Hyatt Regency Washington on Capitol Hill in Washington, D.C.

"Every day, educators and researchers at our member institutions make outstanding contributions to academic veterinary medicine that inspire others, contribute to medical breakthroughs and work to educate upcoming generations of veterinarians," said AAVMC Chief Executive Officer Dr. Andrew T. Maccabe. "We are pleased to honor these extraordinary individuals through our awards program and look forward to recognizing their achievements during our 2020 annual conference."
Other recipients include:
Category
Tags