Residents Win National Internal Medicine Awards
During the COVID-19 pandemic, many veterinary conferences have turned to virtual versions to share best practices, earn continuing education credits, and recognize colleagues for their achievements. At this year's virtual 2020 American College of Veterinary Internal Medicine annual conference, two UC Davis residents earned research awards. Cardiology resident Dr. Ashley Sharpe and livestock medicine resident Dr. Suzanne Clergue both won the Research Poster Presentation Award.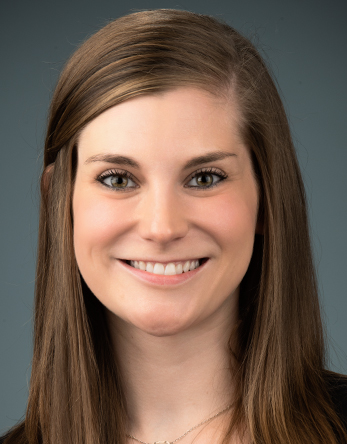 Dr. Sharpe was recognized for her presentation on "Establishing Normal Reference Intervals for Radiographic, Echocardiographic, and NT-proBNP Values in Apparently Healthy Kittens."
Her research looked at measurement of heart size in kittens, as there is frequently the impression of cardiomegaly in this patient population. This project was prompted by the concern that inappropriate assumptions of cardiac disease in kittens are made of otherwise healthy cats due to the size of their hearts. The research concluded that kittens have relatively larger heart size when compared to body size versus adult cats.
Dr. Clergue's award resulted from her presentation on "Influence of Sample Volume and Time on Rumen Juice Analysis in Cattle."
The project studied the variations in rumen juice analysis results depending on the volume of sample and time between sampling and analysis. Although being an ex-vivo study, the clinical significance of the study is important, as it discovered that smaller samples and delay in analysis can affect the rumen juice analysis results, potentially leading to misinterpretation of rumen juice viability. Dr. Clergue's research was funded by the UC Davis House Officer Research Grant (Livestock Section).
Drs. Sharpe and Clergue are part of the largest post-graduate training program in the nation at UC Davis, where faculty offer veterinarians advanced clinical experience and mentorship in 34 specialty disciplines. Currently, there are 115 house officers (residents, fellows, interns) in the program at the UC Davis veterinary hospital. Upon completion of their residencies, Drs. Sharpe and Clergue will complete extensive examinations to become board-certified veterinary specialists.
#   #   #
Primary Category
Tags